Provided by:
BTWImages/Shutterstock.com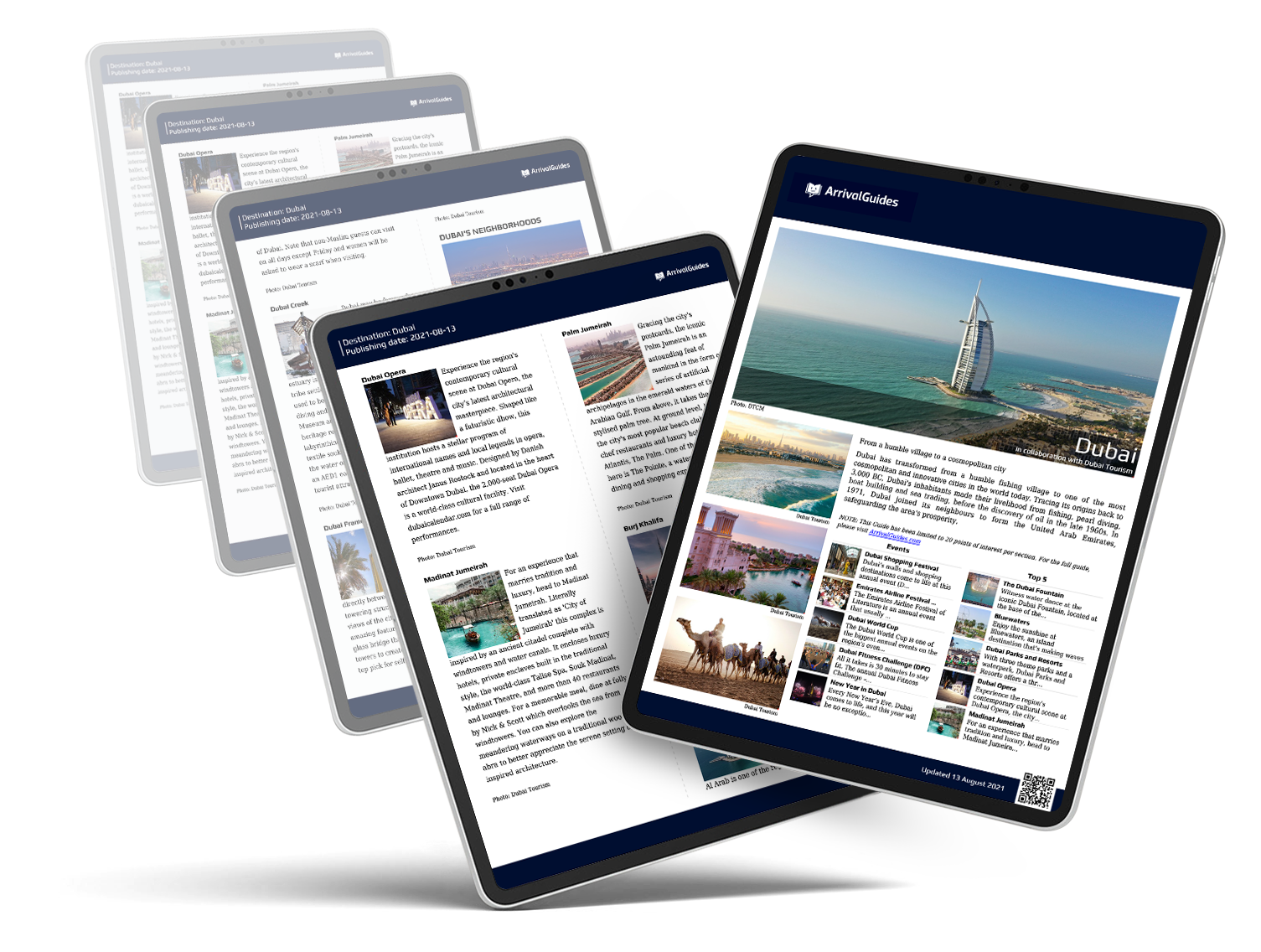 Our travel guides are free to read and explore online. If you want to get your own copy, the full travel guide for this destination is available to you offline* to bring along anywhere or print for your trip.​
*this will be downloaded as a PDF.
Purchase
Shopping
Der Reiseführer wurde aktualisiert:
Souk bedeutet Markt auf arabisch, und Sie sollten unbedingt einen in Houmt Souk, der Hauptstadt, besuchen. Sie finden dort alles vorstellbare. Vor allem Werkzeuge und rohes Fleisch werden oft angeboten.

Der Markt ist einer der wenigen Plätze, auf welchen man Frauen sieht. Sonst sind es nur Männern, die in den Cafés oder in den kleinerenn Dörfern zu sehen snd.

Die Dörfer haben eigene Handwerker in Töpfereien, Keramikproduktionen, Teppichwebereien, Korbflechtereien und Lederwerkstätten, um nur ein paar zu nenen. Die Vielzahl der Olivenbäume spiegelt sich in der häufigen Verwendung von Olivenholz wieder: Schüsseln, Küchenutensilien und sogar Schmuck werden aus diesem Material erzeugt.