Provided by:
Denis Belitsky/Shutterstock.com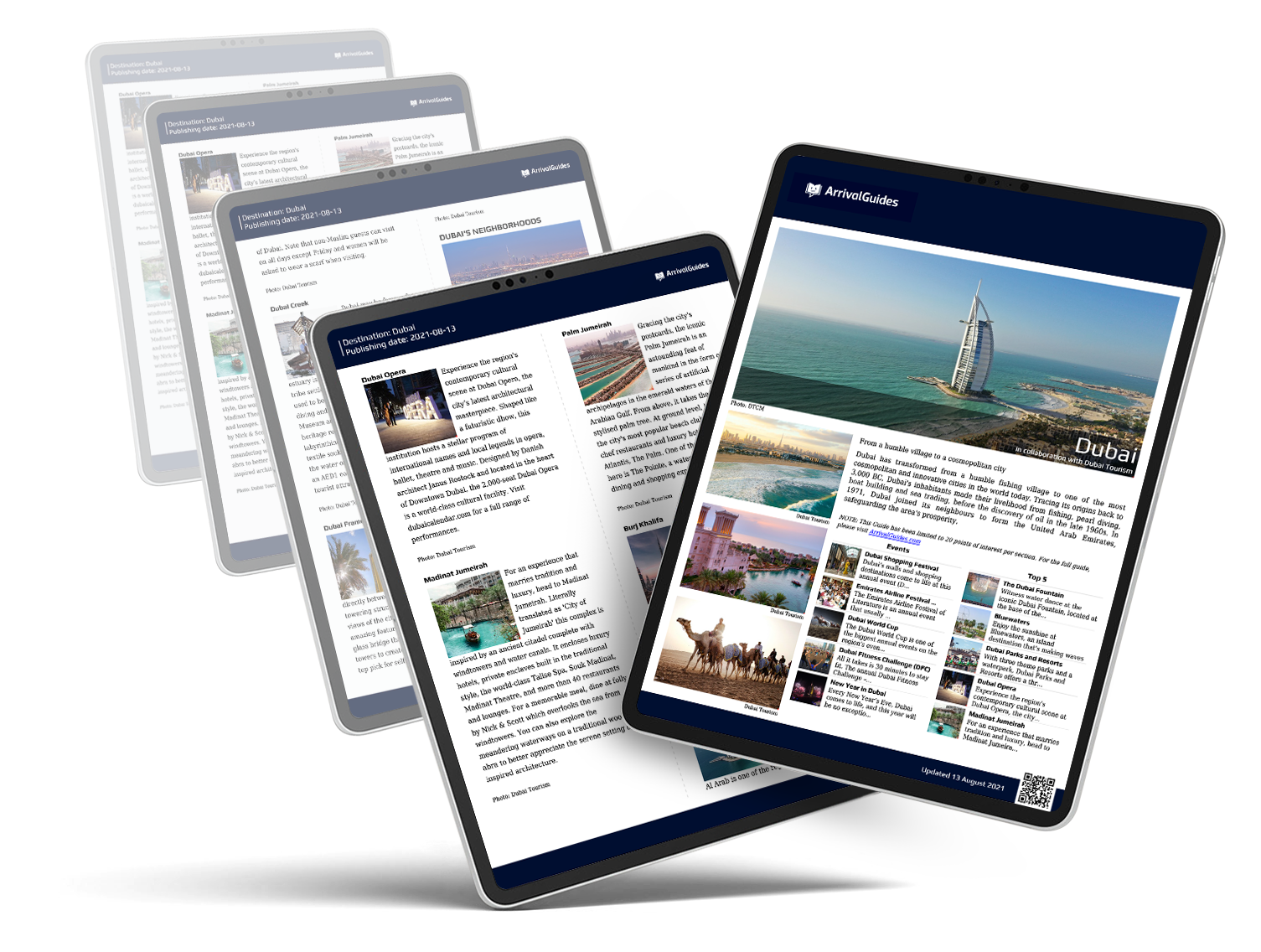 A comprehensive, up-to-date travel guide for your selected destination showing you the best do and see activities, restaurants, cafés, nightlife, shopping and much more.
*this will be downloaded as a PDF.
Price €3,95
Purchase
Strandleben
Der Reiseführer wurde aktualisiert:
Sie können direkt in Marmaris baden gehen und der Strand erstreckt sich den ganzen Weg bis ins benachbarte Içmeler.Es gehen Boote und Dolmus zu den Stränden von Turunç, Çiftlik und Kumlubükü, wo auch viele Yachten und Segelboote hinfahren. In Marmaris gibt es einige internationale Tauchschulen. Man kann auch auf die herrliche Insel Sedir Adalari fahren. Der Sand ist hier einmalig und die Legende sagt, dass er vor 2.000 Jahren von Königin Kleopatra hierher gebracht worden ist. Wahr oder nicht, es ist und bleibt ein herrlicher Ort.