Fotografia di:
Evgeni Fabisuk/Shutterstock.com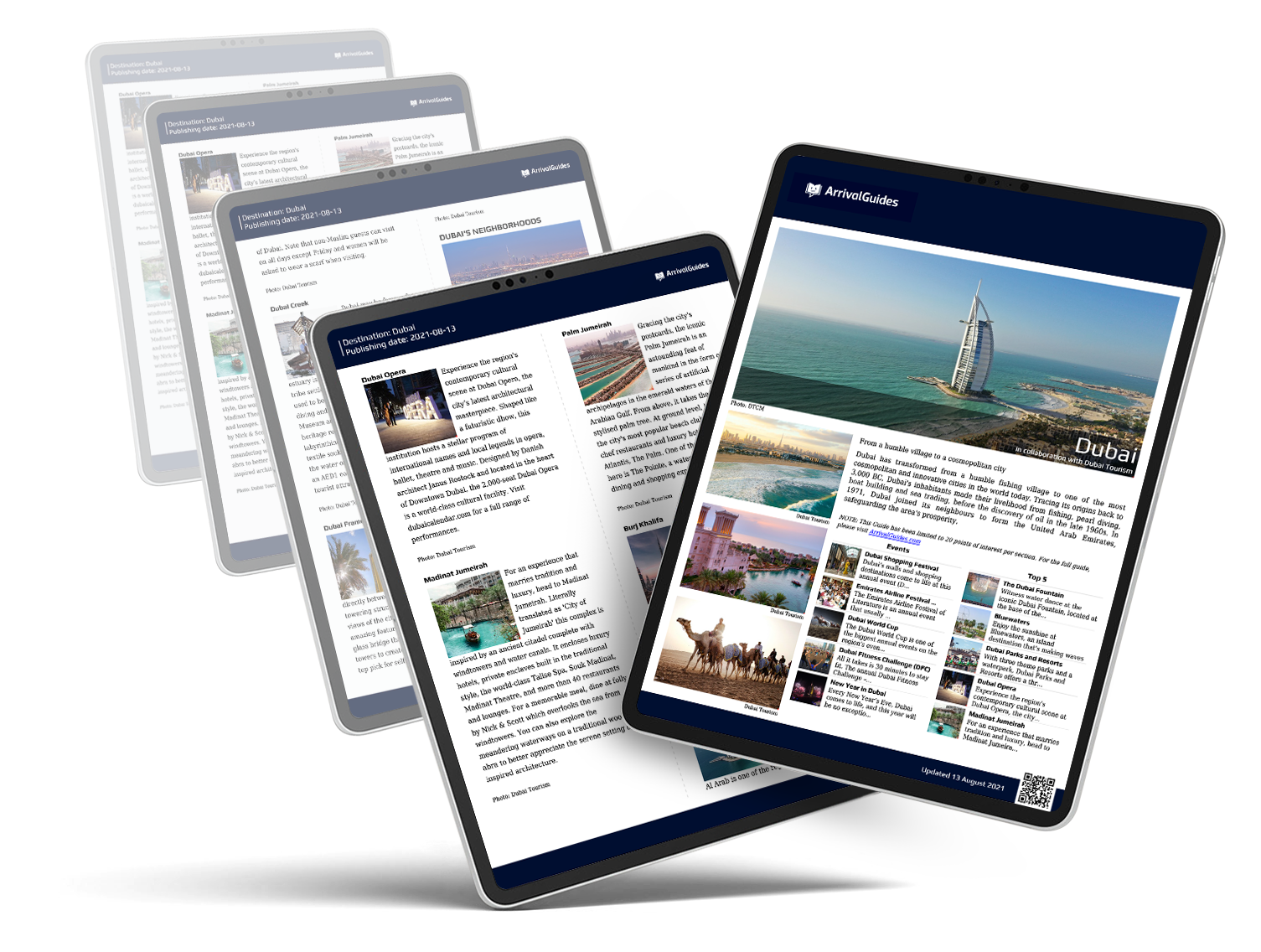 A comprehensive, up-to-date travel guide for your selected destination showing you the best do and see activities, restaurants, cafés, nightlife, shopping and much more.
*this will be downloaded as a PDF.
Purchase
If you're planning on travelling to this destination, let us tempt you with hundreds of bookable activities, shows, attractions, tours & restaurants. Tempt me →
La città
La guida è stata aggiornata:
Il centro storico di Faro non è poi così antico dato che venne data alle fiamme dalle truppe britanniche nel 1596, ricostruita e poi nuovamente distrutta da un terremoto nel 1755. Tuttavia, si rivela una bellissima zona, che potrete ammirare in tutta tranquillità, essendo completamente pedonale. In prossimità del muro di cinta della cittadella si trova un piccolo porto, da qui si estende a nord est la parte più nuova ed animata della città.

I giardini nelle vicinanze del porto, Jardim Manuel Bivar, costituiscono un eccellente punto di partenza per un tour della città. La zona principale per lo shopping ha inizio nel punto più alto della città, da cui discende un reticolo di stradine sulle le quali si affacciano ogni tipo di negozi, caffè e ristoranti. Da qui, procedendo verso nord si raggiungono alcune delle più famose chiese di Faro, come la Igreja do Carmo, oppure andando in direzione nord ovest si giunge all'incrocio con via the Largo 25 de Abril dove si tiene il mercato ortofrutticolo.

Continuando verso ovest, incrocerete l'Avenida 5 de Outubro che termina di fronte al magnifico Liceu di Faro, da dove potrete godere della splendida vista di Faro, di Ria Formosa ed della costa.