Provided by:
Boris Stroujko/Shutterstock.com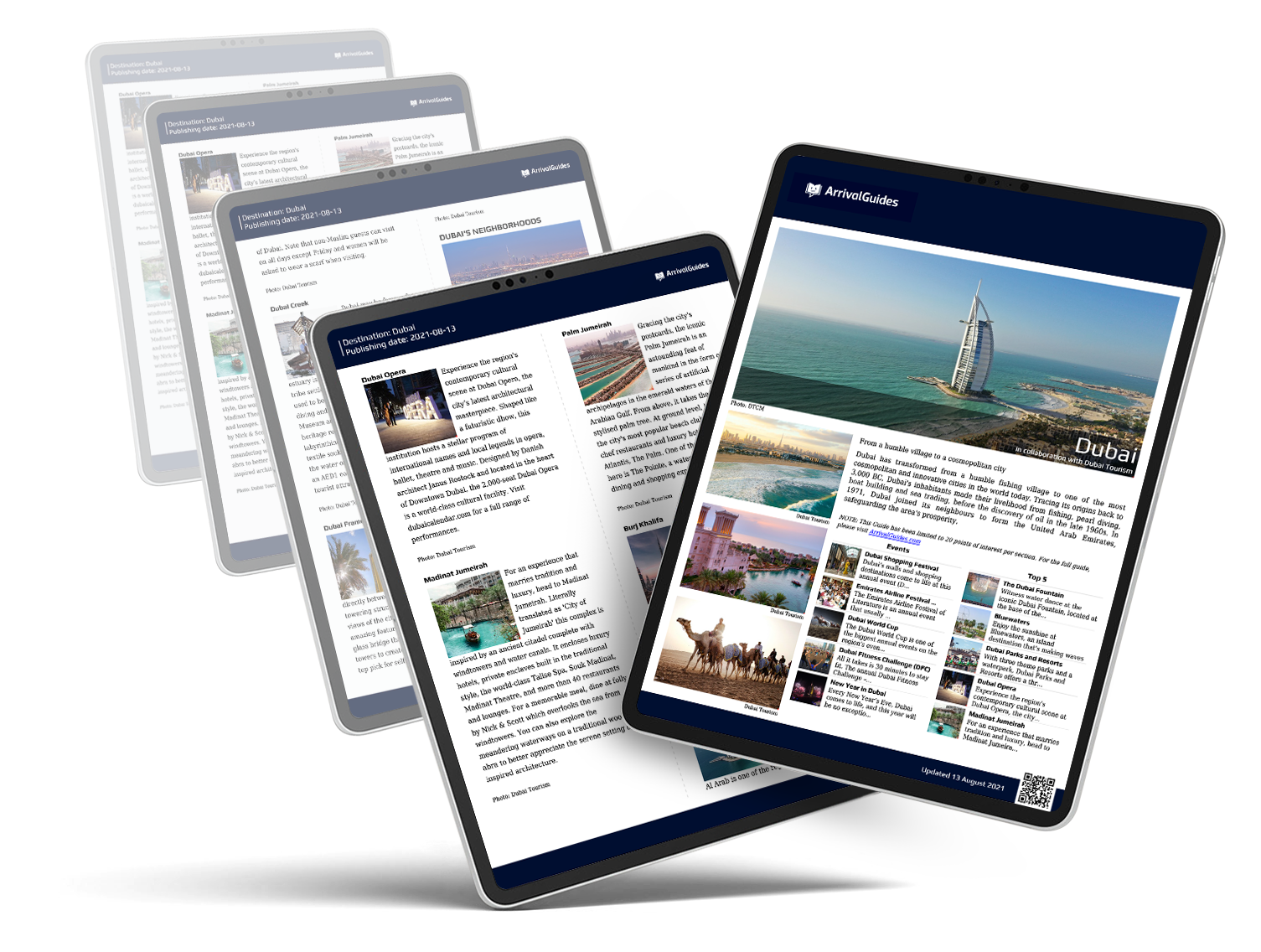 A comprehensive, up-to-date travel guide for your selected destination showing you the best do and see activities, restaurants, cafés, nightlife, shopping and much more.
*this will be downloaded as a PDF.
Price €3,95
Purchase
Byen
Guiden ble oppdatert:
I det 14. århundre skrev oppdagelsesreisende Ibn Batuta(den muslimske motparten av Marko Polo) at Antalya er en av de vakreste byene du noen gang vil se, og besøkende til byen kan lett forstå hva han mente. Antalya som hovedbyen i Middelhavets kystlinje er lokalisert på fruktbart land med høye og ofte snødekte fjell i bakgrunnen. Den som vil gjøre noe ekstra med ferien sin og virkelig gjøre seg kjent med historien til byen vil ikke bli skuffet. Karain, en grotte nord for byen inneholder levninger av den eldste bosetningen i Tyrkia. Romere, Byzantines og Seldjuks har alltid preget Antalya. I dag er Antalya en mix av en moderne verdensby og en gammeldags landsby. I Kaleici vil besøkende oppleve originale Antalya. Det er en oase med dets små moskeer og blanding av renoverte og falleferdige Ottaman trehus fra slutten av 1900 tallet. I havnen Yat Liman er det mange små og koselige kafeer og barer hvor du kan sitte ned og slappe av samtidig som du nyter båtlivet i havnen.