Provided by:
Ethan Rohloff; Destination NSW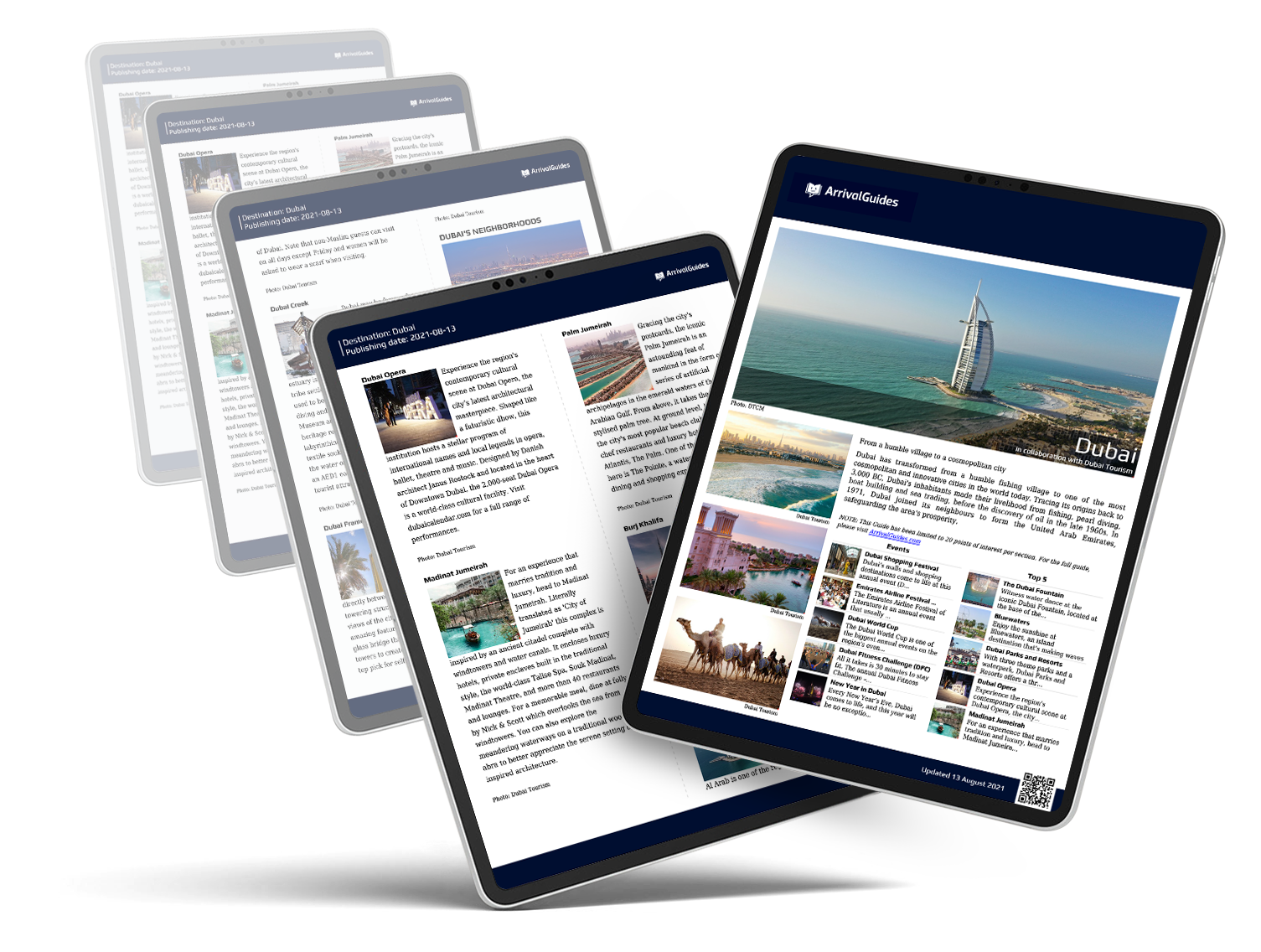 A comprehensive, up-to-date travel guide for your selected destination showing you the best do and see activities, restaurants, cafés, nightlife, shopping and much more.
*this will be downloaded as a PDF.
Price €3,95
Purchase
Sydney
Guiden ble oppdatert:
Når folk flest tenker på Australia, tenker de på Sydney. Sydney Opera House og Sydney Harbour Bridge er to av de mest gjenkjennelige bilder i den moderne verden. Sydney Harbour gir et perfekt bakteppe til de hvite "seil" av Sydney Opera House. Operahuset selv, med sin karakteristiske silhuett, har blitt et symbol på Sydney.
Dette er uansett bare én side av byen. Sydney er en by med mange lag. Den besøkende kan utforske disse lagene for å få en dypere forståelse av Sydney og dens historie. De kan oppdage hvordan Sydney vokste fra en straffekoloni av flere hundre mennesker i 1788, til en moderne by med over 4 millioner mennesker i dag.
Fakta
Befolkning:
Rett over 4 millioner.
Valuta:
Australian Dollar (AUD) $1 = 100 cents
Nødnumre:
Politi, ambulanse og brann: 000
Aviser:
Sydney Morning Herald
The Australian
Sunday Australian
Daily Telegraph
Sunday Telegraph
Åpningstider:
De fleste butikker er åpne fra 09.00-17.00. Langåpent om torsdager til 21.00.
Turistinformasjon:
Cnr of Argyle and Playfair St, The Rocks
Tel: +61 2 9265 - 9007
Man-fre 9.30-17.30
Les mer