Provided by:
Boris Stroujko/Shutterstock.com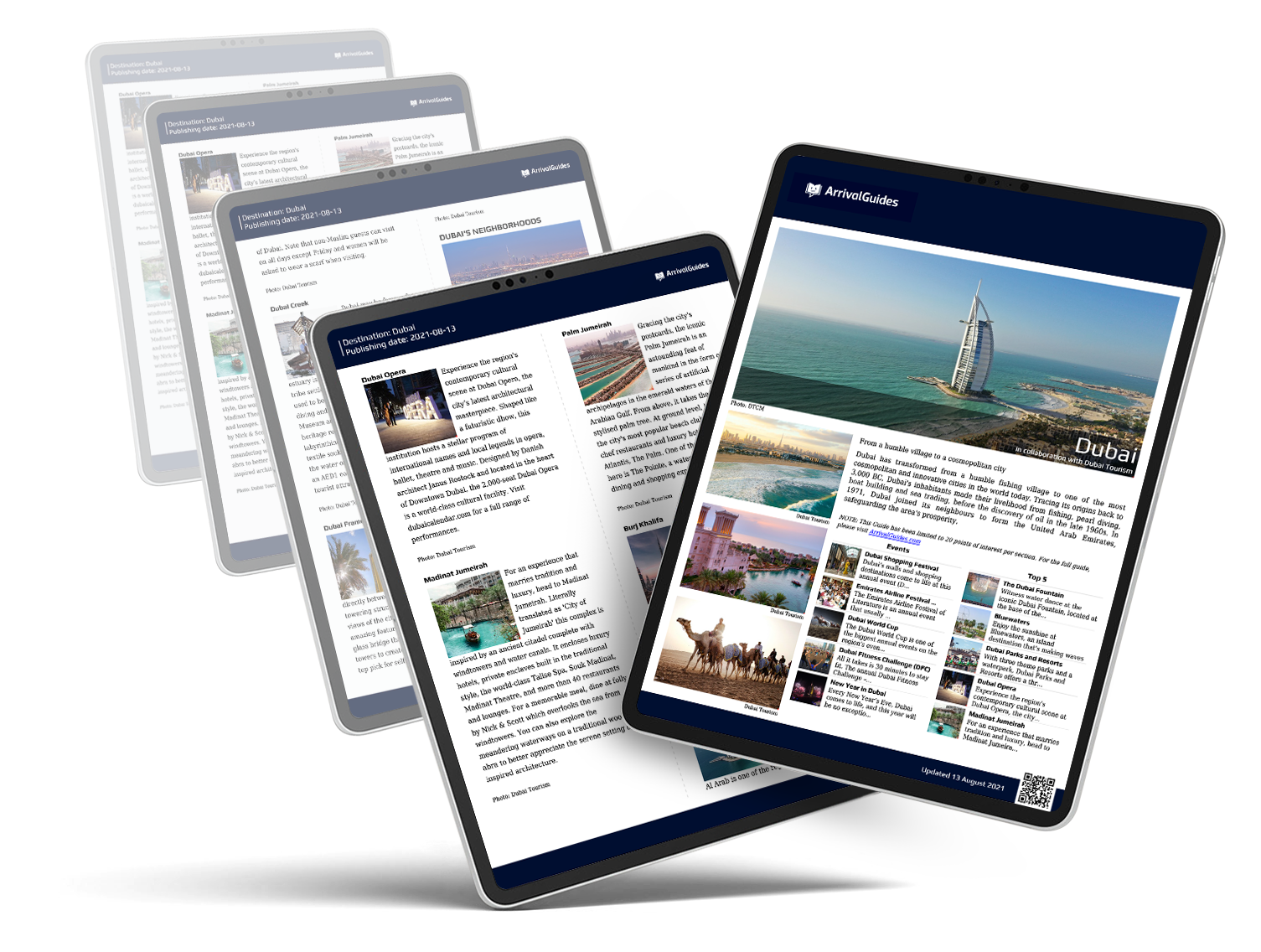 A comprehensive, up-to-date travel guide for your selected destination showing you the best do and see activities, restaurants, cafés, nightlife, shopping and much more.
*this will be downloaded as a PDF.
Price €3,95
Purchase
Shopping
Guiden ble oppdatert:
Tyrkia har en lang tradisjon for å lage tepper og veggtepper. Verdien på teppene avgjøres av knutenes tetthet, desto flere knuter jo mer koster teppet. Tepper som er laget i silke er mer verd en de som er laget i bomull. Unngå de store varehusene og folk som selger til turister, de selger som regel tepper med dårlig kvalitet til urimelige priser. Mehmet Saggun er en tidligere tennisspiller, men han har også et godt rykte på seg når det kommer til tepper. Han har et bredt utvalg av antikke og nye tepper, spesielt kilimer. Han selger også andre antikviteter av høy kvalitet. (Pasa Camii Sok. 26 Kaleici).
Døsemealti regionen nord for Alanya produserer et stort antall forskjellige mønstre. Hvis du liker teppet og føler det er verd prisen så har du gjort et godt kjøp. Den eksklusive merkevareshoppingen finner du langs Konyaalti Cad. Hverdagsklærene finner du i Ataturk Cad og Isiklar Cad. I den gamle delen av Kaeici finner du suvenirer, skinnprodukter og tepper. Ikke glem å besøke torget på motsatt side av klokketårnet. Det er her de lokale handler, og her er en hyggelig og varm atmosfære. Du finner hverdagslige artikler og glitrende gull i en salig blanding (Ataturk Cad).