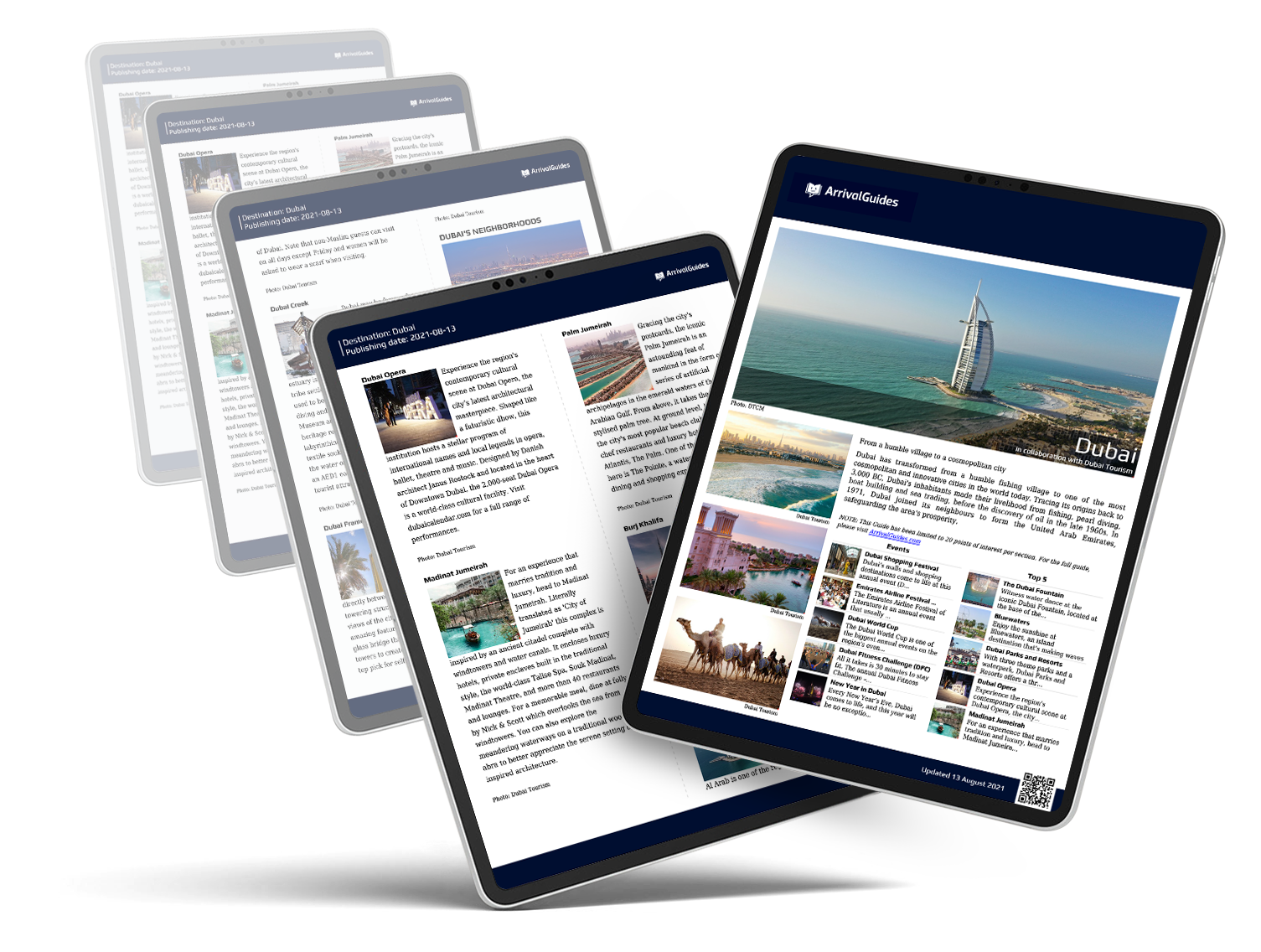 A comprehensive, up-to-date travel guide for your selected destination showing you the best do and see activities, restaurants, cafés, nightlife, shopping and much more.
*this will be downloaded as a PDF.
Price €3,95
Purchase
La città
La guida è stata aggiornata:
Ginevra è una delle città più belle d'Europa, grazie alla sua splendida location sull'omonimo lago. La città è allo stesso tempo grande e piccola, vi ci abitano meno di 200.000 persone ed è facile muoversi al suo interno, ma nel contempo, ha quell'aria da metropoli estremamente vivace e multiculturale.
La città è anche uno dei maggior poli politici internazionali, qui hanno sede il quartier generale delle Nazioni Unite e una miriade di enti diplomatici. La popolazione è costituita per un terzo da stranieri, di modo che passeggiando per le strade della città si sentono lingue di ogni paese del mondo. Ma è anche possibile trovare tutti i prodotti tipici della Svizzera: orologi, cioccolato e formaggio, tutti della migliore qualità ovviamente. Lungo la riva del lago potrete invece ammirare gli eleganti edifici delle banche e ristoranti pittoreschi che servono fondue e raclette bollenti.