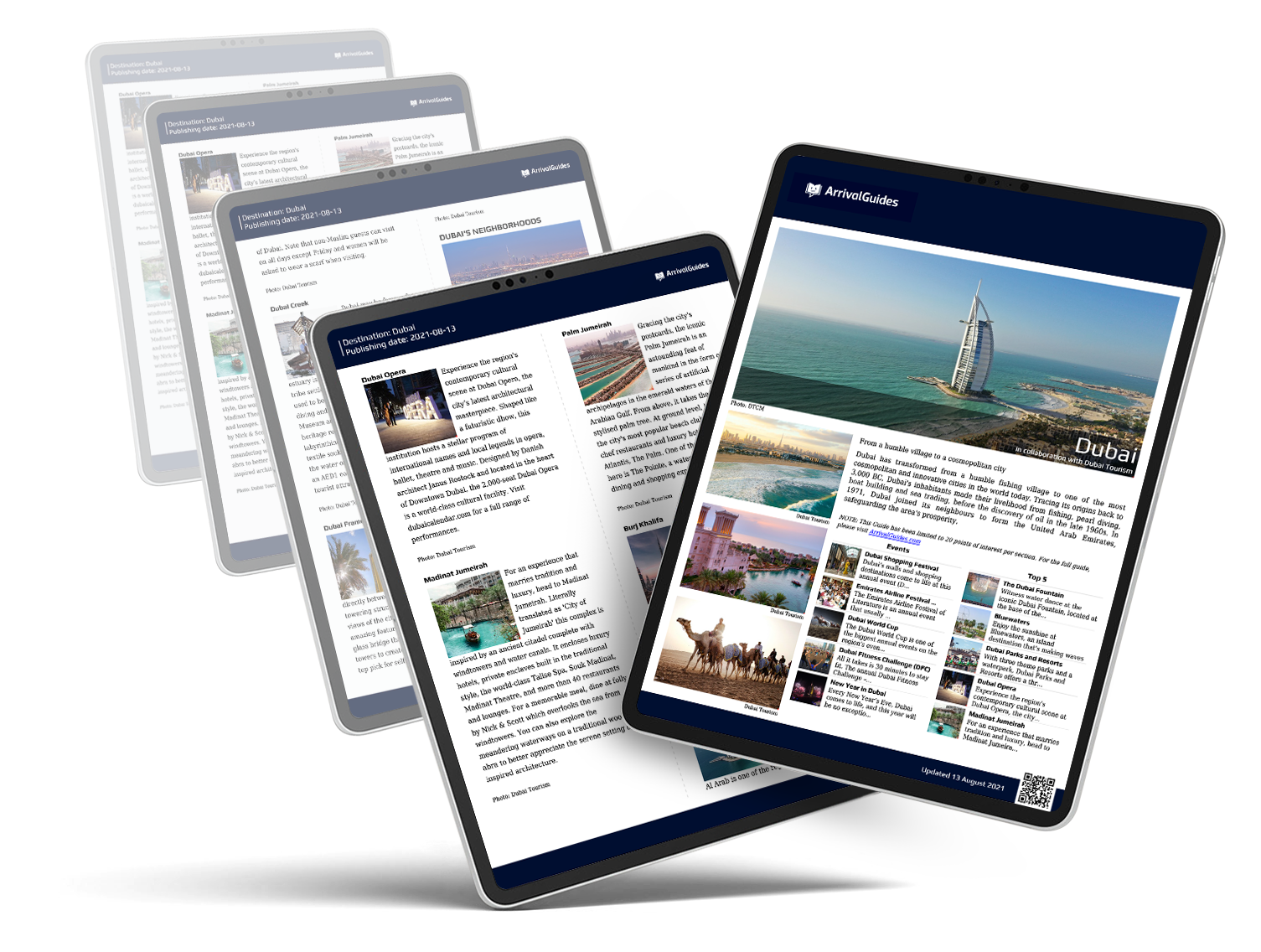 Our travel guides are free to read and explore online. If you want to get your own copy, the full travel guide for this destination is available to you offline* to bring along anywhere or print for your trip.​
*this will be downloaded as a PDF.
Purchase
The City
The guide was updated:
Nestled between the Pacific Ocean and the San Francisco Bay, the Golden Gate City is situated on the tip of a peninsula in northern California.

San Francisco's charm lies in its neighborhoods, which give the city its utter uniqueness. Union Square is in the heart of the city and the hub of the shopping district. North Beach is known for its Italian heritage, bakeries and restaurants. The Marina District has some of the most elegant homes in San Francisco, and the waterfront is where shopping and dining are at their best.

The Haight, famous for the intersection of Haight and Ashbury Streets, is the location of former homes of Counterculture icons like the Jefferson Airplane, Janis Joplin and the Grateful Dead. Unique shops, music, bookstores and cafes line many of the Haight's streets. Alamo Square is best known for the beautiful turn-of-the century Victorian homes called the "Painted Ladies." SoMa (South of Market) is a go-to for nightclubs, restaurants and museums.

The Castro District has the highest concentration of LGBTQA+ population of any city in America. Steep streets and brightly painted Victorian houses, imaginative boutiques and bars are found in this area. The largest Gay Pride Parade takes place here, too.

Yerba Buena Gardens is the cultural heart of the city, where community, entertainment, arts and pop culture come together.