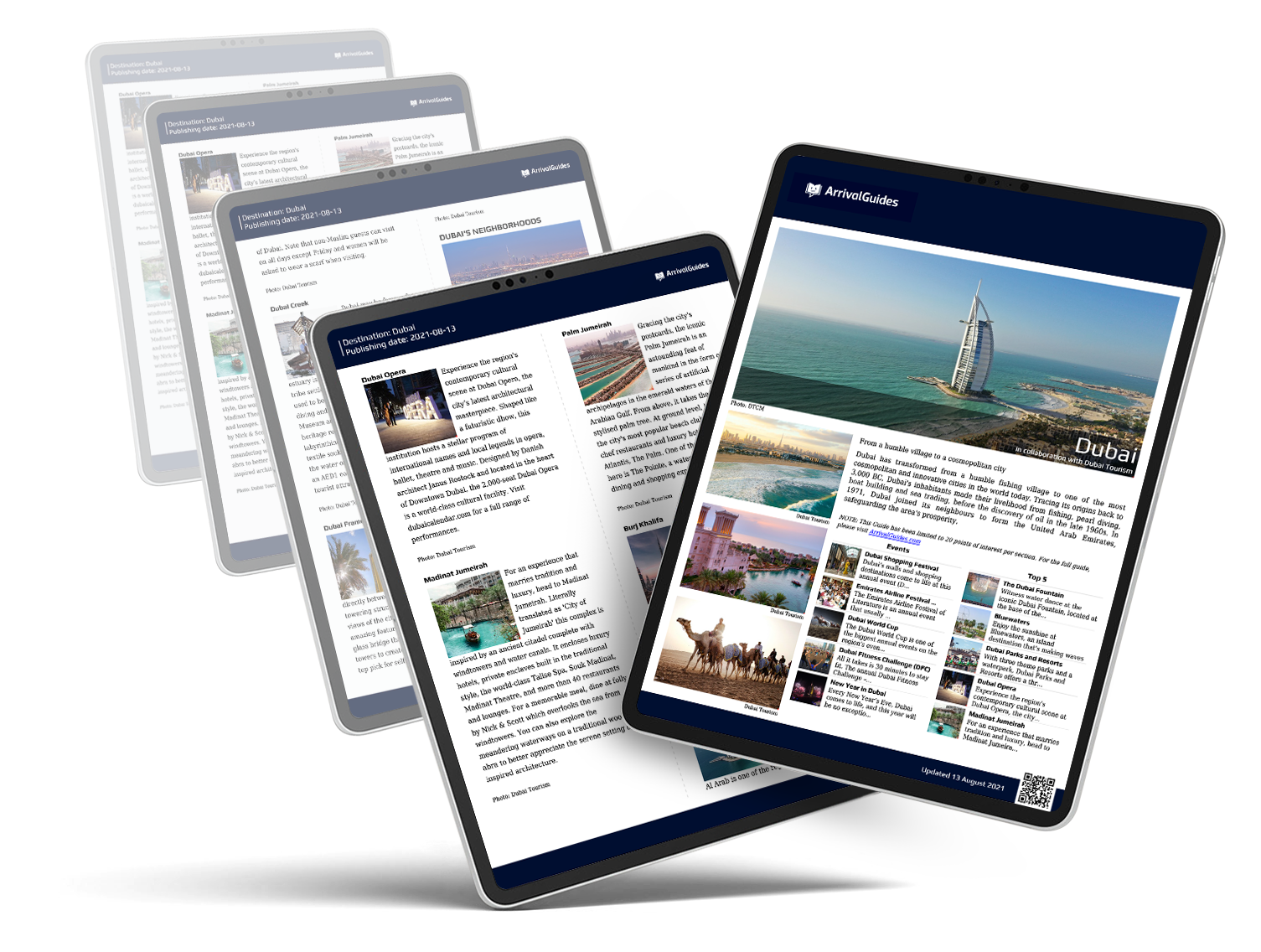 Our travel guides are free to read and explore online. If you want to get your own copy, the full travel guide for this destination is available to you offline* to bring along anywhere or print for your trip.​
*this will be downloaded as a PDF.
Purchase
Byen
Guiden ble oppdatert:
San Francisco er en halvøy omgitt av hav på tre sider. Med 16 millioner besøkende hvert år kan man nok si at «alle veier fører til San Francisco». Byens styrke ligger i nabolagene med sin unike sjarm. Union Square ligger i hjertet av byen og er midtpunkt for shoppingdistriktet. North Beach er kjent for sin italienske arv, sine bakerier og restauranter. The Marina District har noen av de mest elegante hjemmene i San Francisco, her får du de beste shopping- og matopplevelsene. Haight, kjent for Haight & Ashbury Streets, var tidligere hjem for ikoner som Jefferson Airplane, Janis Joplin og Greateful Dead. Unike butikker, musikk, bokhandlere og kafeer kanter Haights gater.

Alamo Square er mest kjent for de vakre viktorianske hjem som kalles «painted Ladies». SoMa (South of Market) omfatter unike nattklubber, restauranter og museer. Castro District har den høyeste konsentrasjonen av homoseksuelle i hele Amerika, bratte gater, lyse viktorianske hus, fantasifulle butikker, barer og den største Gay Pride paraden finnes i dette området. Yerba Buena Gardens er det kulturelle hjertet i byen der fellesskap, underholdning kunst og kultur møtes.

San Francisco klimaet påvirkes av de svale strømmene i Stillehavet. Dagene er generelt svale året rundt og om sommeren er ofte ettermiddagene disige. Gjennomsnittlig sommertemperatur varierer mellom 15-24 grader Celsius og om vinteren 10-15 grader.