Provided by:
Julien Borean/Unsplash.com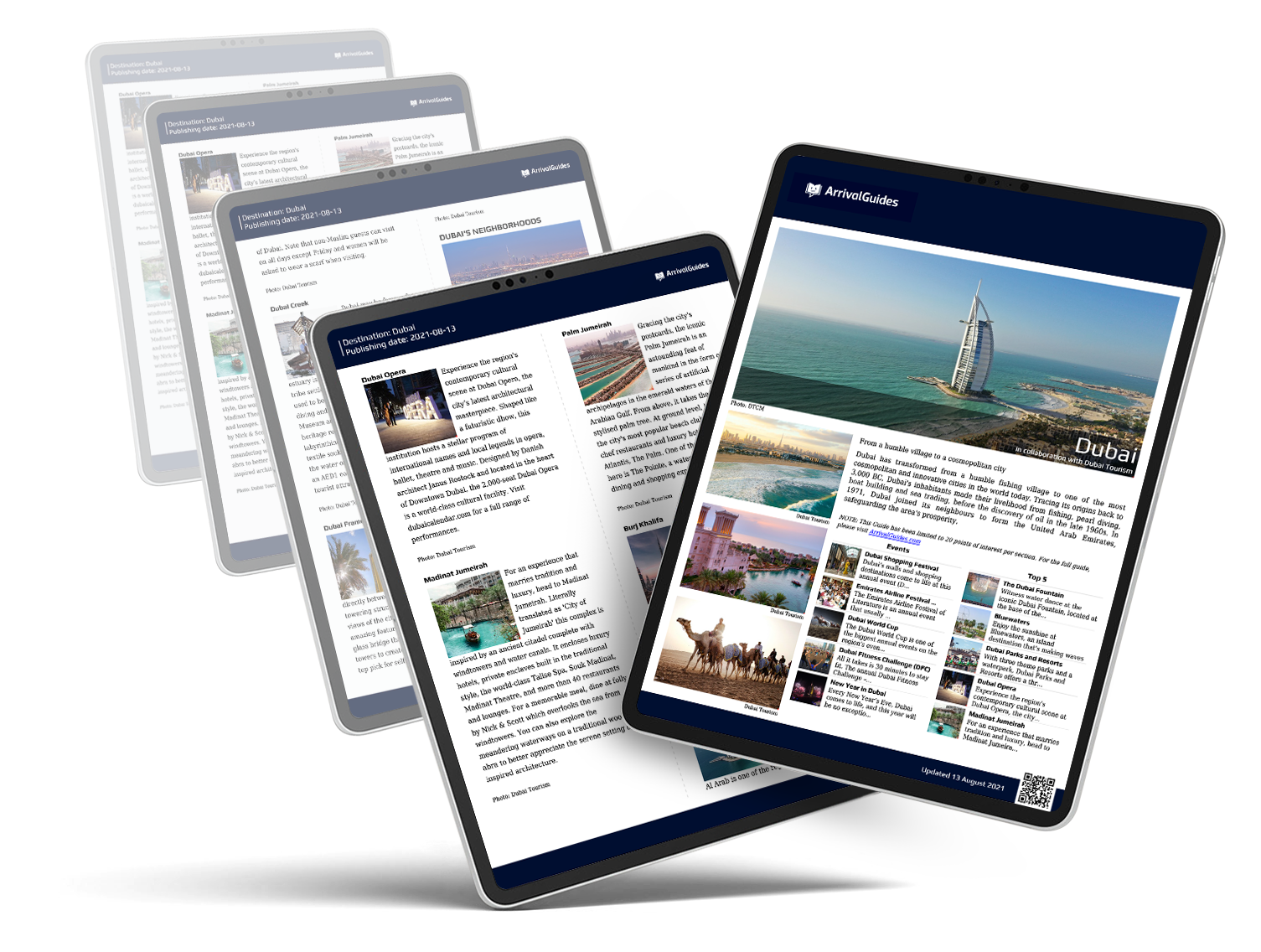 Our travel guides are free to read and explore online. If you want to get your own copy, the full travel guide for this destination is available to you offline* to bring along anywhere or print for your trip.​
*this will be downloaded as a PDF.
Purchase
The City
The guide was updated:
Immigration has played a major role in Miami's explosive growth over the last 80 years, and this has naturally had a great influence on the shape of Miami today. Its people make the city pulsate with a large and vibrant multicultural art scene, while its location at the sea and in the sun has attracted life-indulging pleasure-seekers from all over the world: the lazy beach culture by day gives way to infectious musical rhythms by night.

Miami – in this guide also referring to Miami Beach, which is built on a sandbar across Biscayne Bay – is a city of contrasts: across the street from one of the country's most exclusive nightclubs, visitors in the know can catch a gritty open mic night, and salsa clubs and musical theatre of the highest caliber exist here side by side.

Little Havana and Little Haiti are the centers of Caribbean life in the city, while the Art Deco architecture near South Beach showcases Miami's heyday in the roaring 20s, mixed with today's latest fashion in dining, wining, living, and clubbing. Miami Beach exudes a celebrity lifestyle, while Miami itself has fast become an international cultural hot spot as a center of Latin and North American art and gastronomy with inspiration taken from all corners of the world.

Miami has picturesque beaches, exceptional nightlife, plentiful shopping opportunities, and delicious dining options. Although there is an abundance of things to do in the city and on the beach, visitors should not pass up the chance of taking one-day excursions to see some of the breathtaking natural surroundings.