Provided by:
Julien Borean/Unsplash.com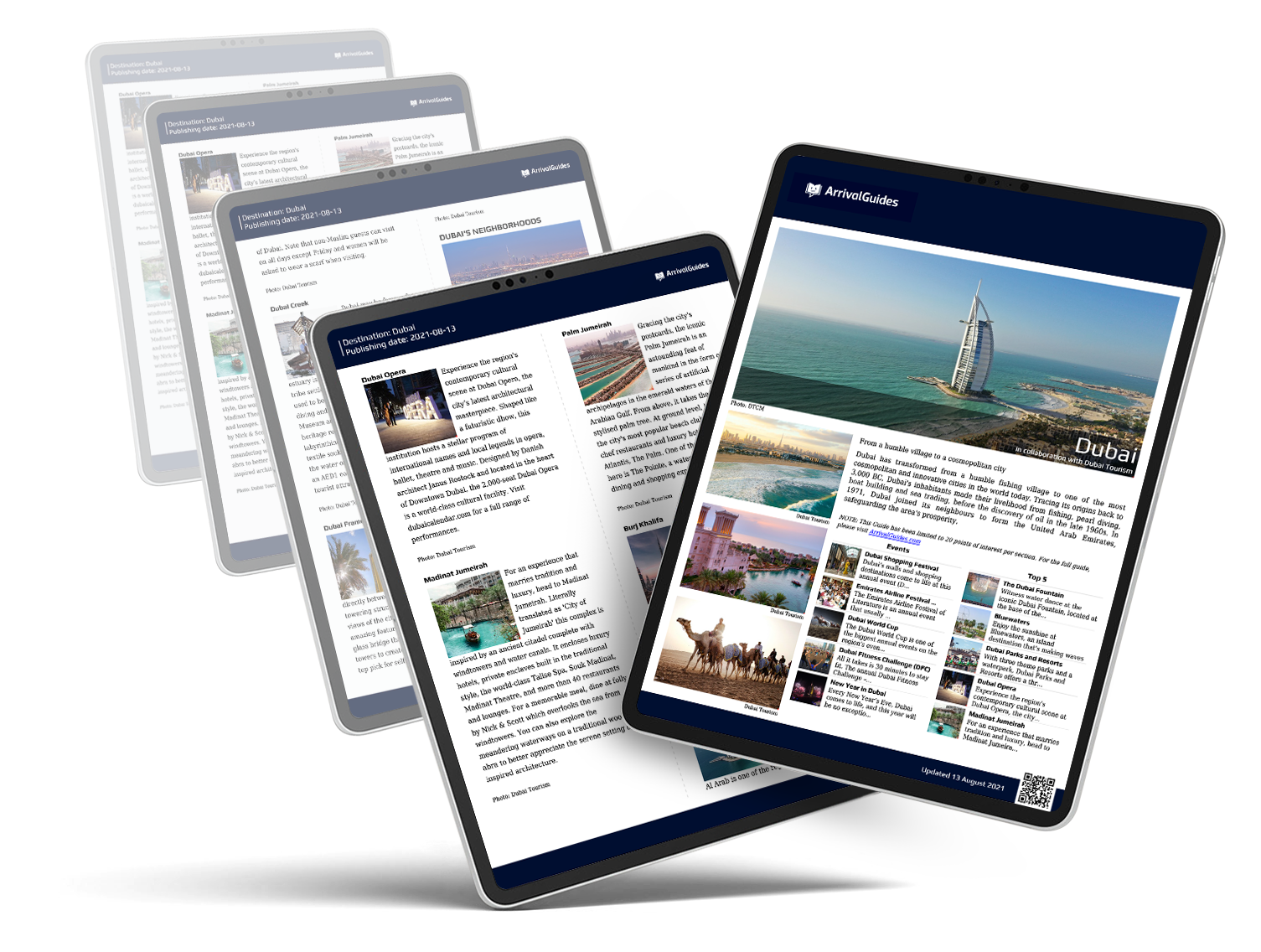 Our travel guides are free to read and explore online. If you want to get your own copy, the full travel guide for this destination is available to you offline* to bring along anywhere or print for your trip.​
*this will be downloaded as a PDF.
Purchase
Byen
Guiden ble oppdatert:
Miami har vokst eksplosjonsartet de siste 80 årene. Migrasjon og innvandring har spilt en stor rolle i å forme Miami til byen den er i dag. Disse folkene har gjort Miami pulserende med et stort og levende mangfold. Beliggenheten ved havet og den herlige solen lokker stadig livsnytere fra hele verden. Den late strandkulturen om dagen må vike for smittsomme musikkrytmer om natten. Miami, i denne guiden også kalt Miami Beach, bygd på en sandbank i Biscayne Bay, ble fornyet av 80-talls tv-serien Miami Vice. Senere har de hvite sandstrendene vært kulisser i flere filmproduksjoner og uendelig mange modellbilder.

Little Havanna og Little Haiti er sentrum for det Karibiske liv i byen, mens art deco-arkitekturen i nærheten av South Beach viser Miamis glansdager der 20-tallet blandes med siste mote innen restauranter, vin, overnattingssteder og klubber. Miami Beach utstråler er kjendis, og kjendislignende livsstil, mens Miami i seg selv raskt holder på å bli et internasjonalt kulturelt sentrum for latinamerikansk og Nord-amerikansk kunst og gastronomi med inspirasjon hentet fra alle verdenshjørner.