Provided by:
oneinchpunch/Shutterstock.com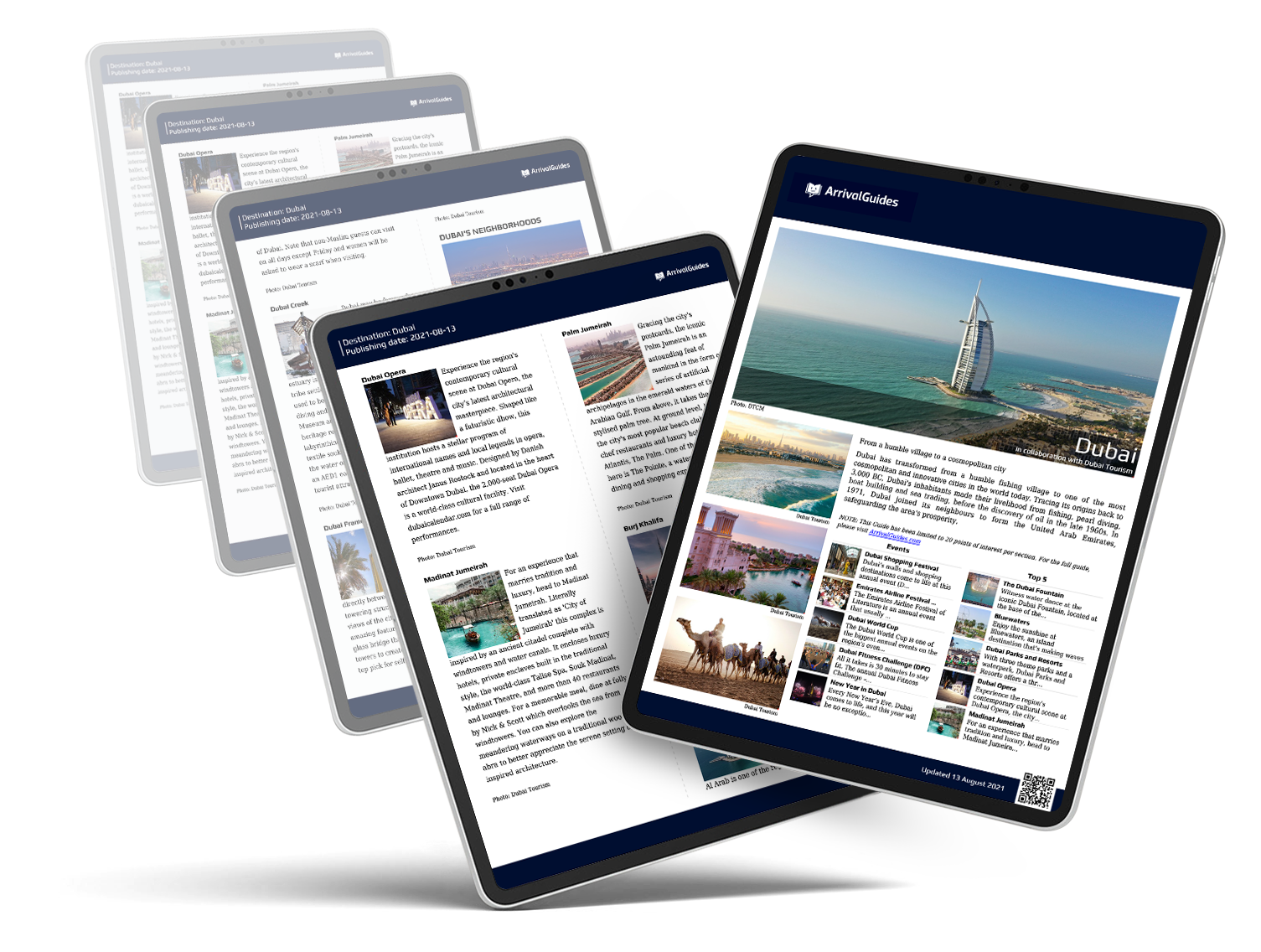 A comprehensive, up-to-date travel guide for your selected destination showing you the best do and see activities, restaurants, cafés, nightlife, shopping and much more.
*this will be downloaded as a PDF.
Purchase
If you're planning on travelling to this destination, let us tempt you with hundreds of bookable activities, shows, attractions, tours & restaurants. Tempt me →
The City
The guide was updated:
Shortly after gambling was legalized in Nevada in 1931, construction of the first hotel/casinos began, but who could have known that it was the beginning of the phenomenon known simply as Vegas: a glamorous, fantasy oasis in the middle of the desert.

Although the city's image seems to be dominated by casinos, there is much more to Las Vegas than "just" gambling, eating, and shopping — it is a vibrant, fast-growing city that attracts some of the largest conventions and business meetings in the world. Each year, over 50,000 people relocate permanently to this city, thanks to the abundance of jobs, low taxes, healthy climate, and beautiful surroundings. With 320 days of sunshine annually, Las Vegas can also boast some of the country's best-golfing facilities.

Las Vegas is a growing city that gets bigger every year, with more spectacular hotels and casinos being designed and built in order to amaze and entertain people from all over the world.

Beyond the famous five-mile Las Vegas Strip, there is also the historically exciting Fremont Street, the home of the original casinos that started this very Vegas craze back in the 1930s. Millions of tourists come to see the Freemont Experience every year, where an incredible and breathtaking light and sound show presented on a domed structure covers several blocks in the downtown area.

Plan your trip to Las Vegas and discover what this unique city has to offer with our in-depth, up-to-date, and free Las Vegas travel guide.

Get tips and advice on top things to do & see, where to stay, how to get around, the best places to eat, drink, and party, and much more.