Provided by:
oneinchpunch/Shutterstock.com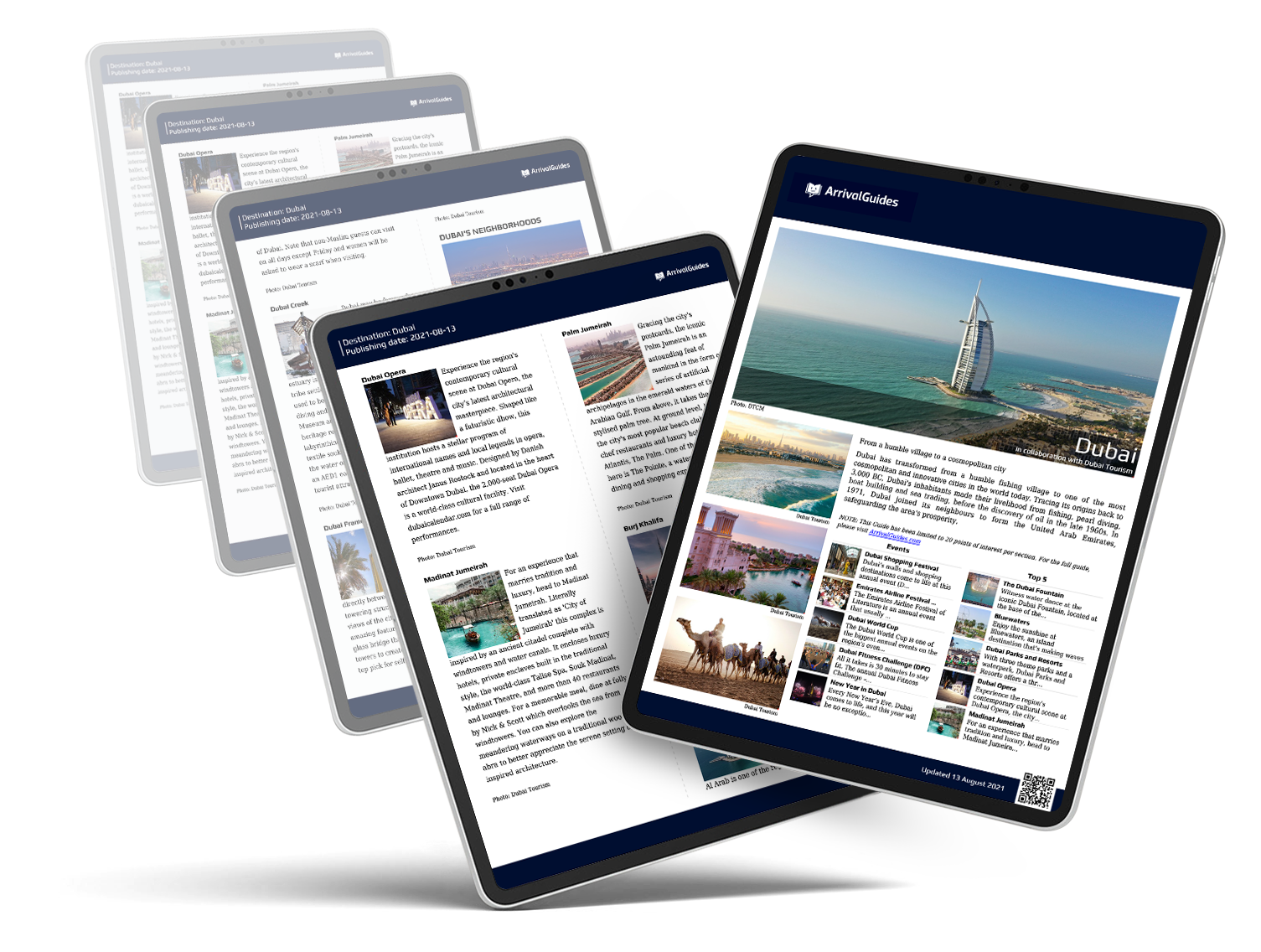 A comprehensive, up-to-date travel guide for your selected destination showing you the best do and see activities, restaurants, cafés, nightlife, shopping and much more.
*this will be downloaded as a PDF.
Standard price €3
Limited time: €2
Purchase
Byen
Guiden ble oppdatert:
Etter at spill ble legalisert i Nevada i år 1931 og byggingen av de første hotellene/kasinoene ble påbegynt, hvem kunne da ha ant at det var begynnelsen på fenomenet kjent som Vegas, en glamorøs, fantasilandoase midt i ørkenen.
Det finnes mye mer å gjøre enn å spille og shoppe i Las Vegas. Det er en levede, raskt voksende og dynamisk by som lokker noen av de største sammenkomstene og forretningsmøtene i verden. Hvert år flytter over 50 000 mennesker permanent til denne byen, takket være et stort antall arbeidsplasser, lave skatter, rimelige boliger, godt klima og vakre omgivelser. Med 320 soldager i året kan Las Vegas skryte av noen av landets beste golfbaner.
Bortenfor den berømte, 5 kilometer lange Las Vegas Strip ligger også historiske og spennende Fremont Street, hjem for de første kasinoene som startet i Vegas på 1930- tallet. Millioner av turister kommer for å se Freemont Experience, et utrolig lyd og lysshow presentert på en kuppelformet struktur som omfatter flere kvartal i sentrum.
Las Vegas er en voksende by, hvert år konstrueres større og mer spektakulære hotell og kasinoer for å forbløffe og underholde mennesker fra hele verden.