Provided by:
Evgeni Fabisuk/Shutterstock.com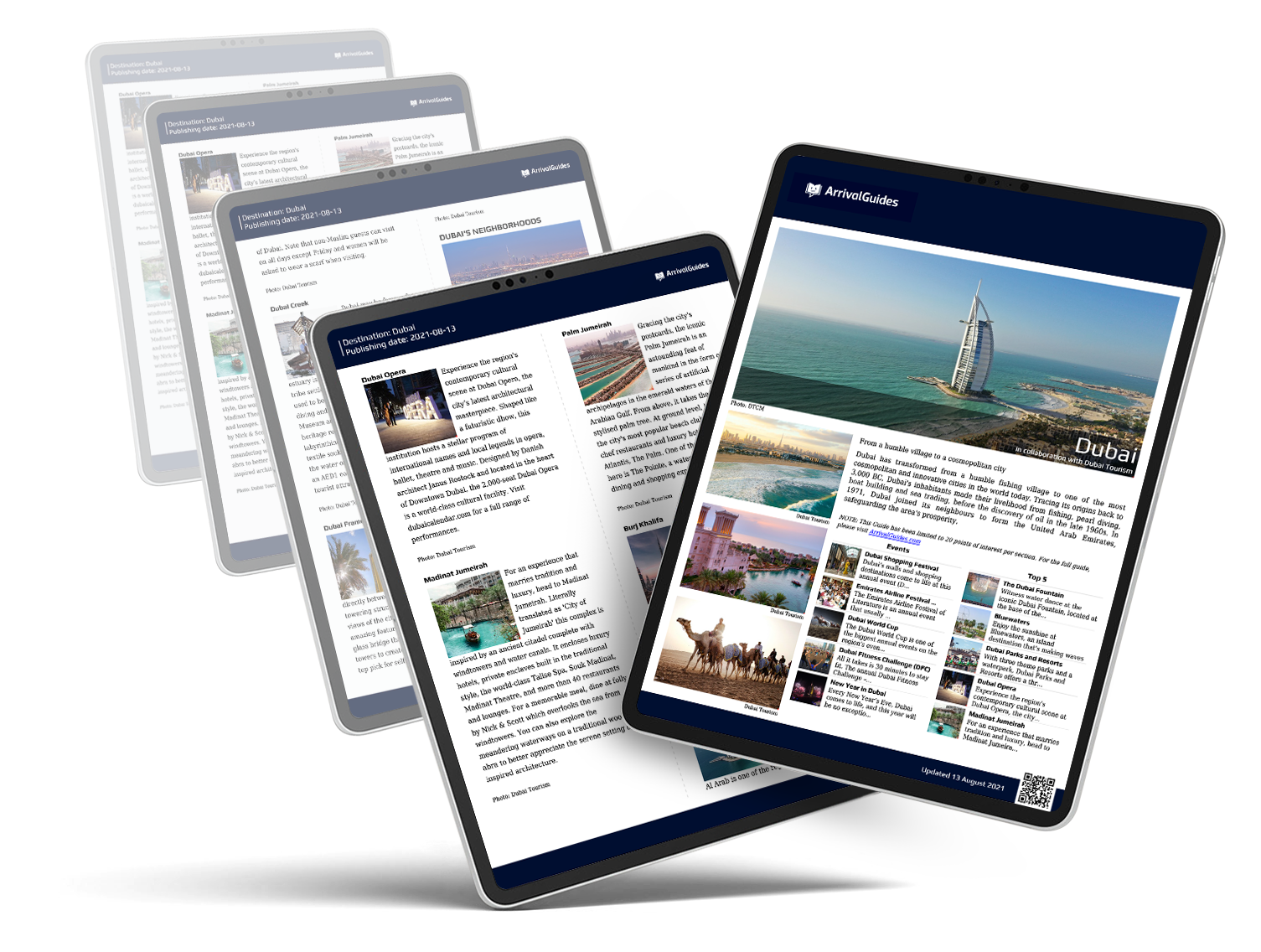 A comprehensive, up-to-date travel guide for your selected destination showing you the best do and see activities, restaurants, cafés, nightlife, shopping and much more.
*this will be downloaded as a PDF.
Purchase
If you're planning on travelling to this destination, let us tempt you with hundreds of bookable activities, shows, attractions, tours & restaurants. Tempt me →
Shopping
Guiden blev opdateret:
Faros største shoppingområde ligger i direkte tilknytning til Jardim Manuel Bivar: tag Rua Dr Francisco Gomes ved dennes øverste hjørne, så havner du i det centrale Faros bilfrie shoppingområde, med tøj, sko og andet tilbehør, sports-, indretnings- og tøjforretninger på et område som strækker sig 3-4 kvarterer i alle retninger. Hjertet er Rua de Santo António, hvor konditoriet Gardy ligger; og på Rua Dr Francisco Gomes findes den hyggelige Café Aliança.Fodgængerområdet slutter i nord ved torvet Praça Ferreira de Almeida. Her ligger Faros bedste vinforretning, Garrafeira Rui. I det duftende sortiment indgår også lokale pølser, oste, sukkerstads mm. Tager man Rua do Lethes herfra, og drejer til højre forbi teateret med samme navn, og ind på Rua Dr Justino Cúmano, havner man efterhånden ved Faros store ferskvaremarked, Mercado Municipal. Markedet er åbent til ganske sent, og et udmærket sted til at gøre sig bekendt med de lokale råvarer. Om sommeren har markedet også åbent om søndagen.Lige uden for Faros centrum, på vej EN125 i retning mod lufthavnen, ligger Forum Algarve. Dette er byens shoppingcentrum, og det er i det hele taget smagfuldt og hyggeligt, med en langstrakt indre, åben gård.