Provided by:
Viacheslav Lopatin/Shutterstock.com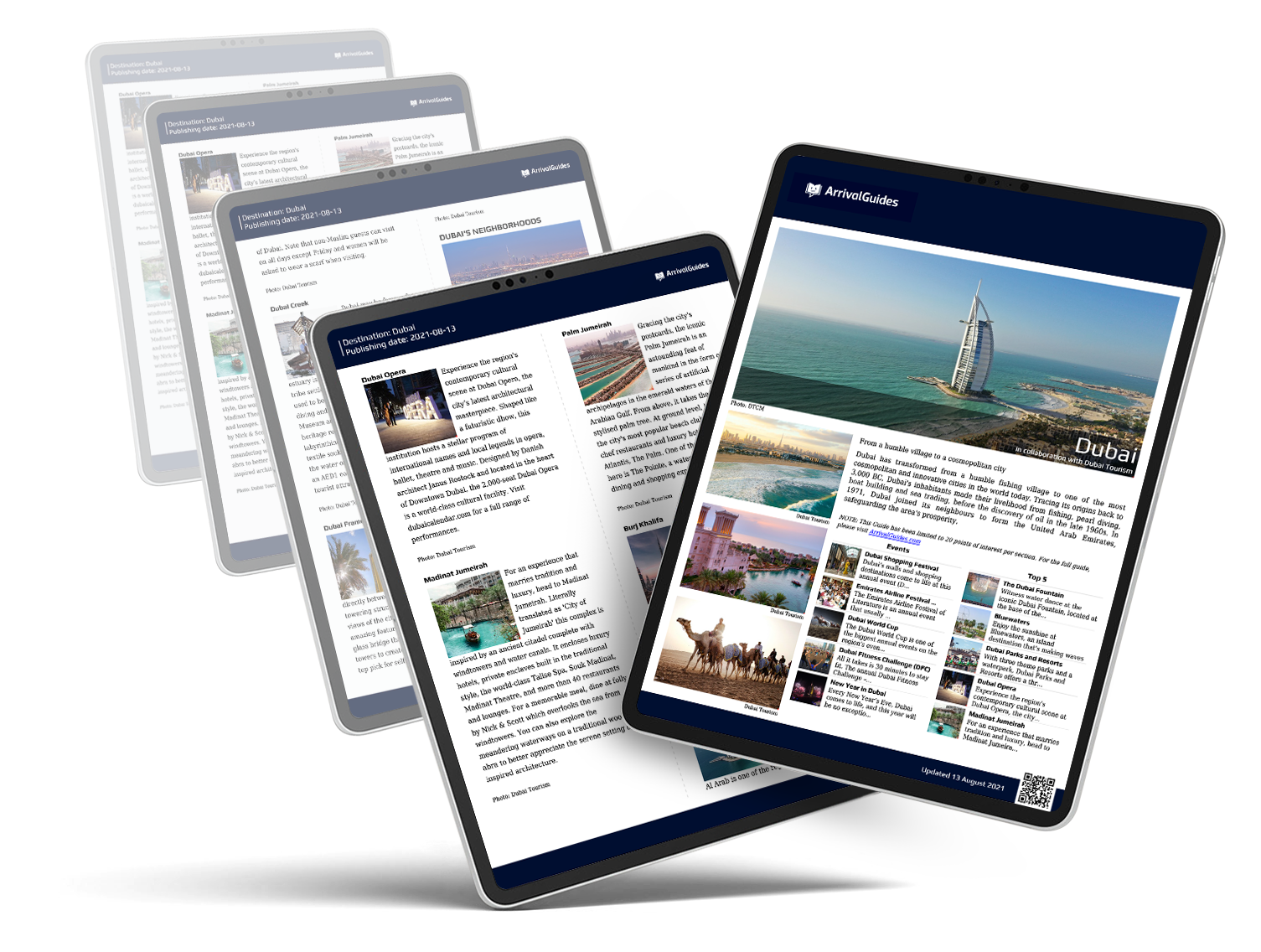 A comprehensive, up-to-date travel guide for your selected destination showing you the best do and see activities, restaurants, cafés, nightlife, shopping and much more.
*this will be downloaded as a PDF.
Price €3,95
Purchase
Shopping
Guiden ble oppdatert:
Før hadde de ulike laugene sine spesielle kvartaler i den store basaren, Kapali Carsi, nå er det mest skinn, tepper og gull. Basaren har over 5000 butikker, og pruting er en nødvendighet. Krydderbasaren ligger ved Galatabroens feste i Eminönü og kalles også for den Egyptiskebasaren ettersom krydderimporten kommer derifra. Hos naboene rundt basaren kan man kjøpe ost, honning og pølser.
Istiklâl Caddesi er den gamle paradegaten i Pera, nå Beyoglu. Mye av den bedre shoppingen er flyttet til forstaden Etiler, men noen holder seg fremdeles på gaten Atlas Han, Istiklâl Cad. 209 er foruten en kammel kino også shoppingmarked med antikvitetsbutikker. De fine gatene i Istanbul er ellers Vali Konagi Caddesi i distriktet Nisantasi, bortenfor Hilton hotel, med mange merkebutikker.
Et annet bra shoppingdistrikt er den lange Bagdat Caddesi på den asiatiske siden. Her er mange merkebutikker og prisene er ofte litt lavere enn i sentrum ettersom få turister kommer hit. På vei til flyplassen langs Marmarasjøen ligger Galleria, et stort kjøpesenter. Ytterligere en moderne basar er Akmerkez i Etlier/Levent. På fire etasjer er det 241 butikker og restauranter. Ta metroen fra Taksim.