Provided by:
Sean Pavone/Shutterstock.com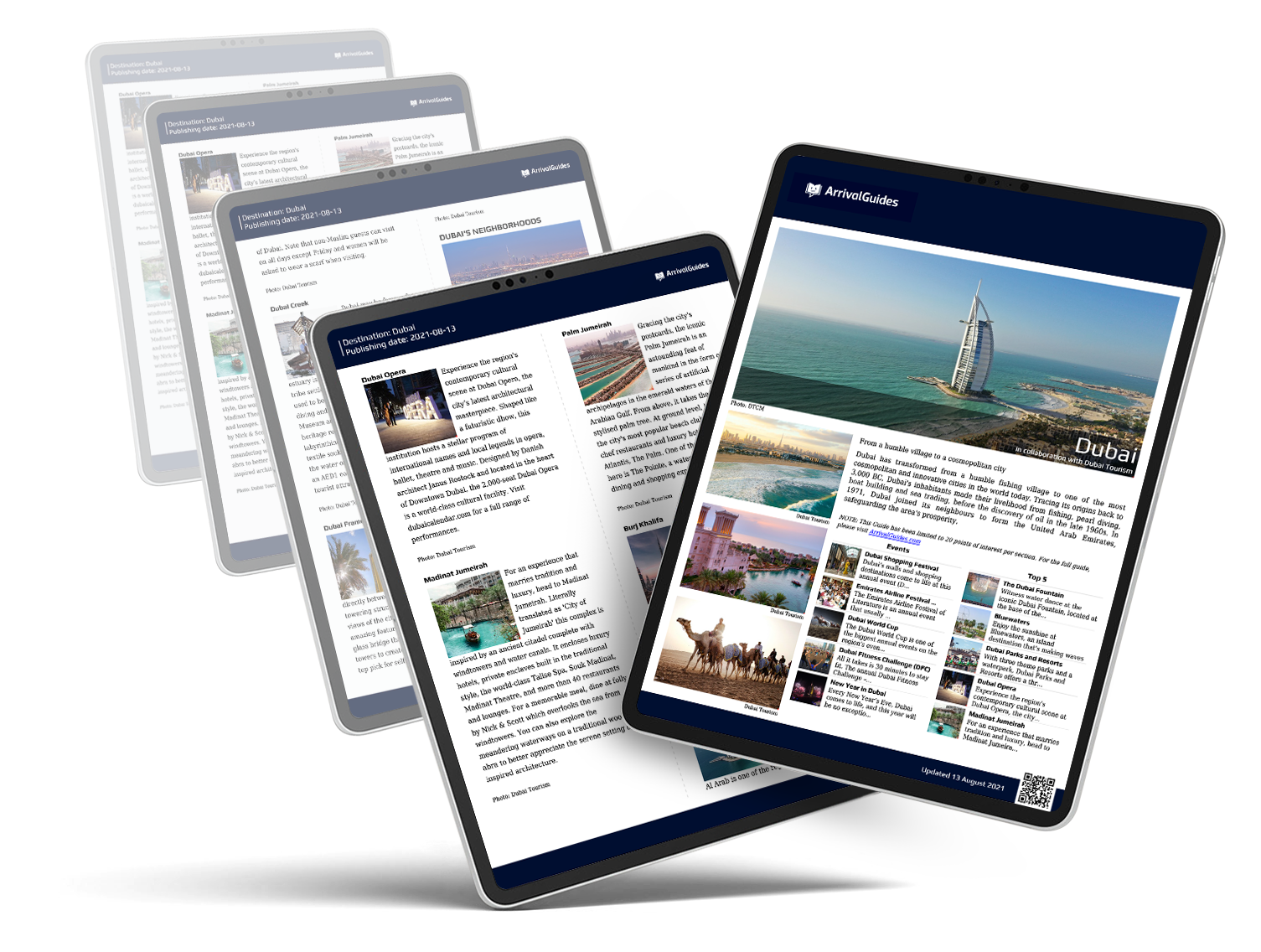 A comprehensive, up-to-date travel guide for your selected destination showing you the best do and see activities, restaurants, cafés, nightlife, shopping and much more.
*this will be downloaded as a PDF.
Standard price €3
Limited time: €2
Purchase
The City
The guide was updated:
From world-class dining and shopping, historical architecture, a hearty nightlife and picturesque beaches, the Tampa Bay Area offers a myriad of activities for travelers of all kinds.
Many vacationers flock to this region for its beaches. Clearwater Beach, one of the most popular, is a fun, bustling and bar filled area while on the other end of the continuum lays Honeymoon Island, a nature lover's serene beach paradise. From scenic walks and shell collecting to bikini contests and beach volleyball. There is a beach suited to any preference and a restaurant or bar to match.
On both the Tampa side and the St. Petersburg/Clearwater side of the bay, there is a wide variety of dining and evening activities. Many bars feature live bands and the casual ambiance visitors are seeking from a Florida vacation. If a more sophisticated, reservations-only experience is your wish, there are seafood and steak choices to satisfy you.