Provided by:
Serjunco/Shutetrstock.com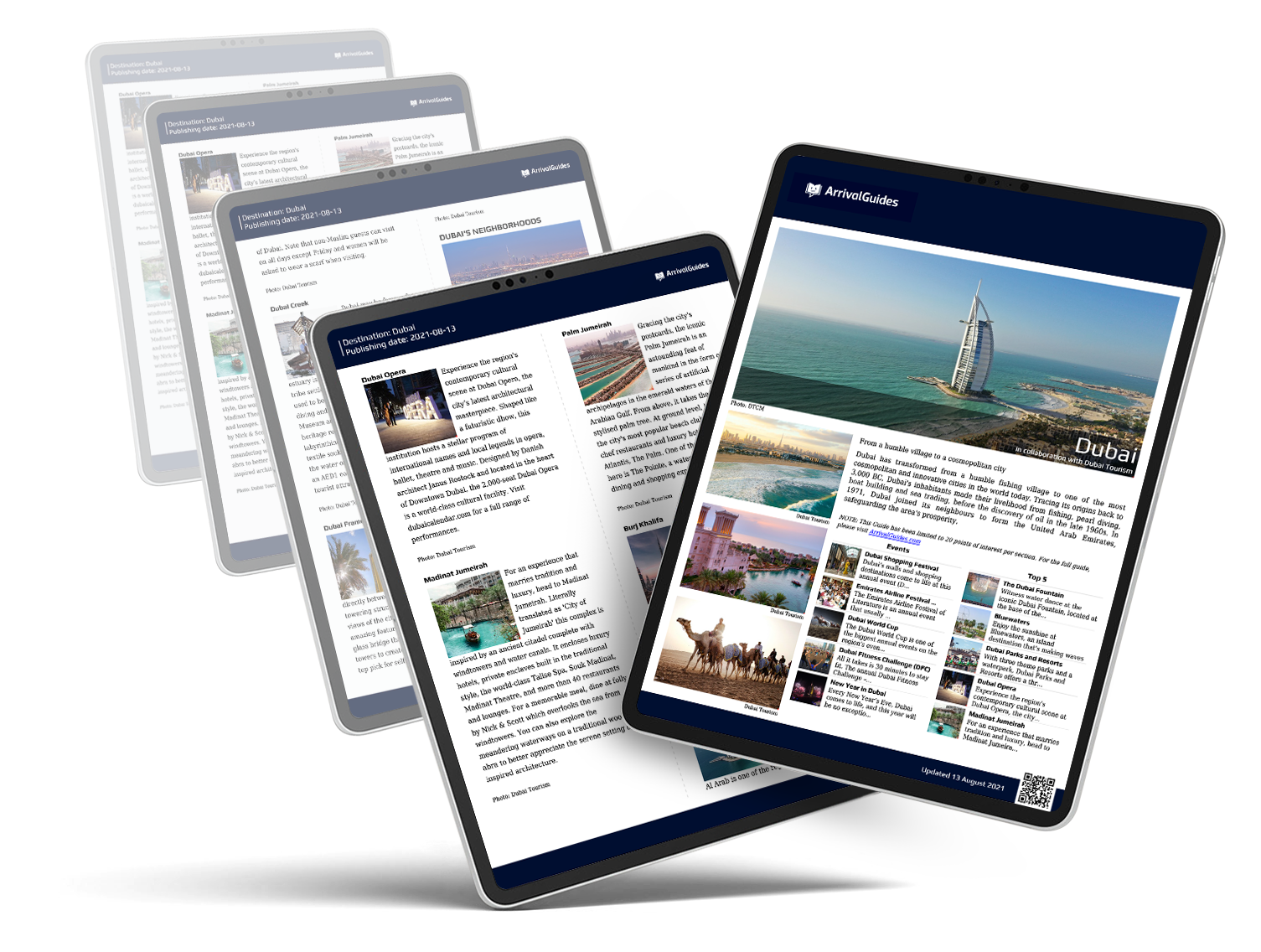 A comprehensive, up-to-date travel guide for your selected destination showing you the best do and see activities, restaurants, cafés, nightlife, shopping and much more.
*this will be downloaded as a PDF.
Standard price €3
Limited time: €2
Purchase
The City
The guide was updated:
Benidorm is located on the Costa Blanca on the shores of the Mediterranean. With its exceptional micro-climate visitors can enjoy sunshine and pristine beaches all year round. Even in the cooler months, the water temperature remains constant and suitable for swimming. The wide variety of facilities available, safe shallow waters, fine golden sand and scrupulous cleaning, make them some of the best local beaches on this coastline.
The viewing point of Benidorm, which overlooks the town's bay, has earned its name, 'the Mediterranean Balcony', where nature enchants with wonderful panoramic views: the island, three of the five beaches, the horizon and borders of the town. The reflection of the sun on the sea stirs feelings of warmth and well-being, which will relax and motivate you to continue to discover what Benidorm has to offer.
The resort's excellent value for money and the variety of accommodation, entertainment, shopping, sport and dining, is ideal for all age groups. Its facilities are specially designed to meet the needs of our visitors.
High-quality hotels are constantly being improved and updated and are complemented by ten campsites and numerous holiday apartments.
Benidorm offers a wealth of leisure services with all kinds of shops (fashion, footwear, accessories, gifts, crafts); night and day entertainment; sports; local and international gastronomy; five major theme parks, and fun for all ages.
Benidorm is a compact town, easy to get around and with everything close at hand.
There are large public areas for recreation and a leisurely stroll: Levante beach promenade, Poniente beach promenade, Elche Park, Aigüera Park, Serra
Helada Nature Park and its beaches.
Due to its privileged position and great variety of landscapes with contrasts of coast and mountain, there are places of spectacular beauty to visit within just a few kilometres of Benidorm.