Provided by:
Alicante Tourist Board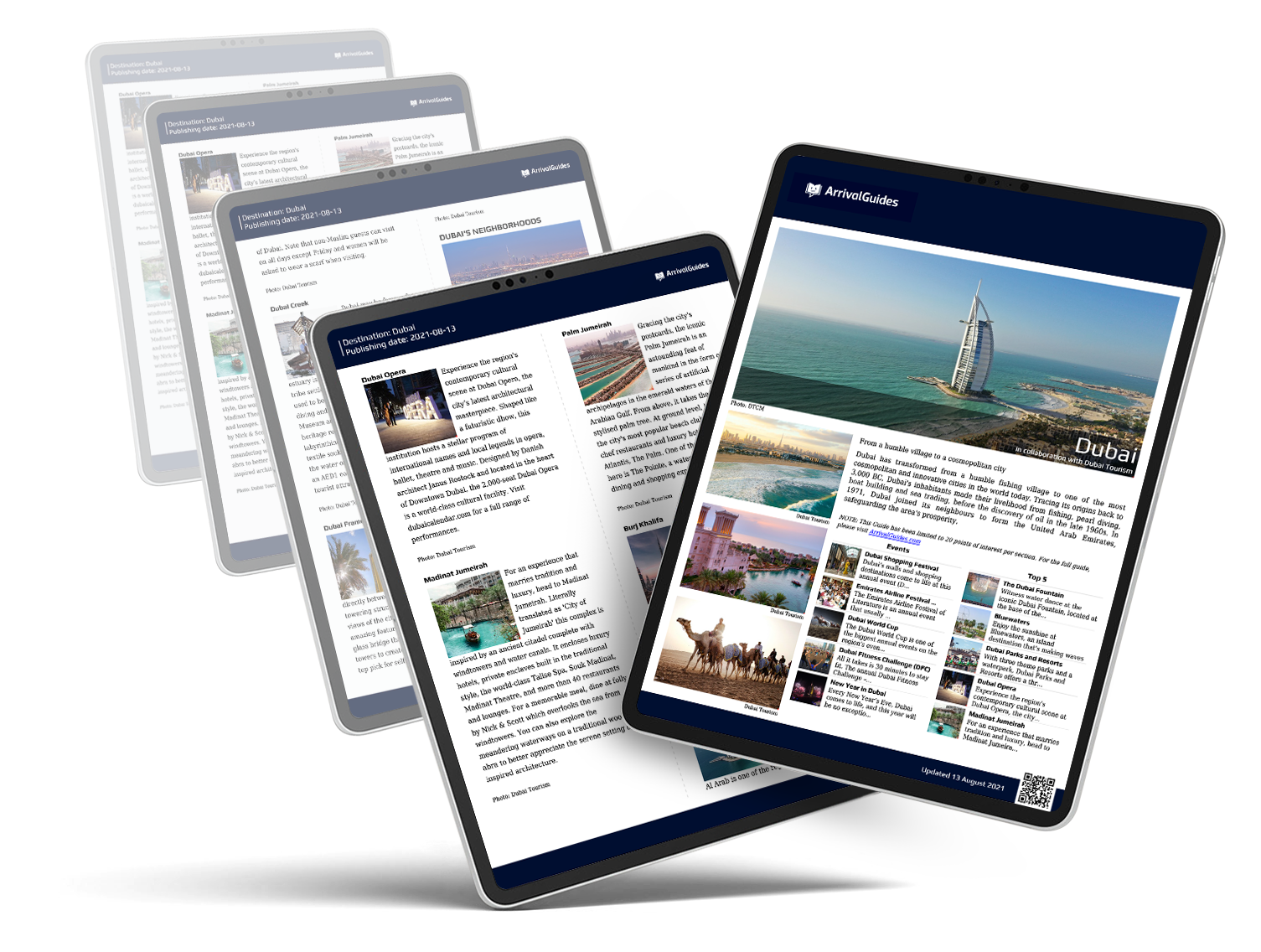 A comprehensive, up-to-date travel guide for your selected destination showing you the best do and see activities, restaurants, cafés, nightlife, shopping and much more.
*this will be downloaded as a PDF.
Price €3,95
Purchase
The City
The guide was updated:
With shattered mountains in the background, the city is located in a bay with a cosmopolitan harbour. Tropical palms line the avenues. From the sea front you can look up towards Mount Benacantil, where the historic Castillo de Santa Bárbara, open to the public, is located.
You will find small narrow streets near big avenues with lively business activities in the area of Rambla Méndez Núñez. Elegant pubs and sophisticated restaurants can be found in the more modern part of the city between the sea front, Explanada de España and Avenida Alfonso "X" El Sabio. In the evenings in "El Barrio," a pedestrian area in the Old Town around the Cathedral, locals meet up with visitors of all ages and from all over the world.
Spanish and English, along with some sign language and lively gestures, are apparent among the conversations that often end in a mutual toast. Salud!