Provided by:
RossHelen/Shutterstock.com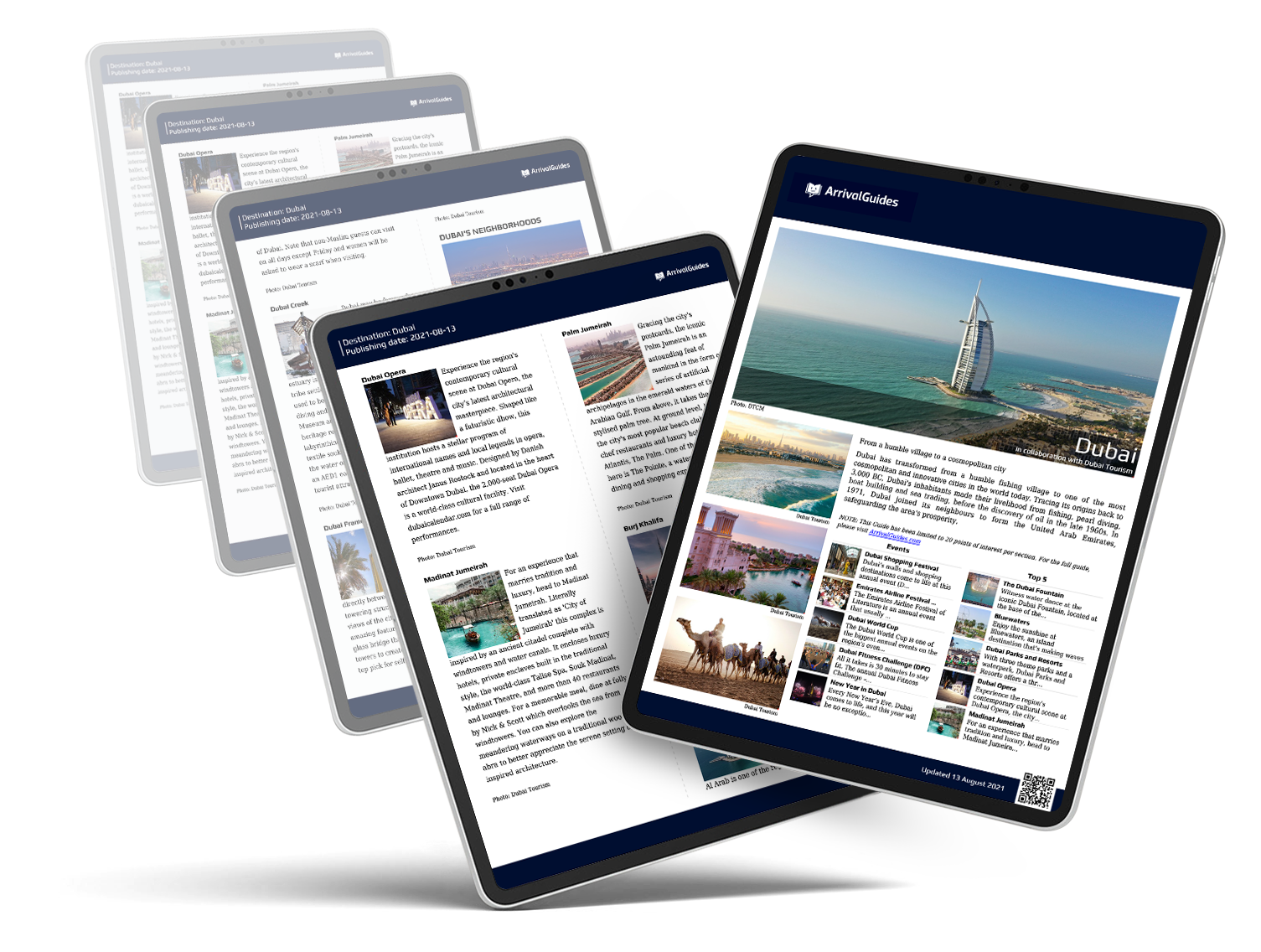 A comprehensive, up-to-date travel guide for your selected destination showing you the best do and see activities, restaurants, cafés, nightlife, shopping and much more.
*this will be downloaded as a PDF.
Standard price €3
Limited time: €2
Purchase
The City
The guide was updated:
Lisbon's heart lies beside the river, even if the city has grown in all directions. Sit down at a pavement cafe on Rossio Square and you will see the Baiza, the flat city centre that dates from the 18th century, between yourself and the river bank. Look up in one direction and you will see the São Jorge castle on the top of a hill. Look in the other direction and you will see the ruin of the Carmo Church on another hill. Walk, or take a tram to one of them and you will discover the quarters of old Lisbon, most of them with a magnificent view of the rest of the city and the river.
Wander north from Rossio, you will soon end up on a stately 19th century avenue, in the part of the city which is still called "Avenidas Novas". Further north, the buildings become really new, with the city's two large football grounds, Luz and Alvalade, and, lastly, the airport which is twenty traffic-jam-free minutes in a car from Rossio. Most of the best sights, restaurants and nightlife are situated along the river. Shopping is good along the Avenidas Novas, but otherwise the rule is to keep close to the river to get the best out of your visit.