Provided by:
leoks/Shutterstock.com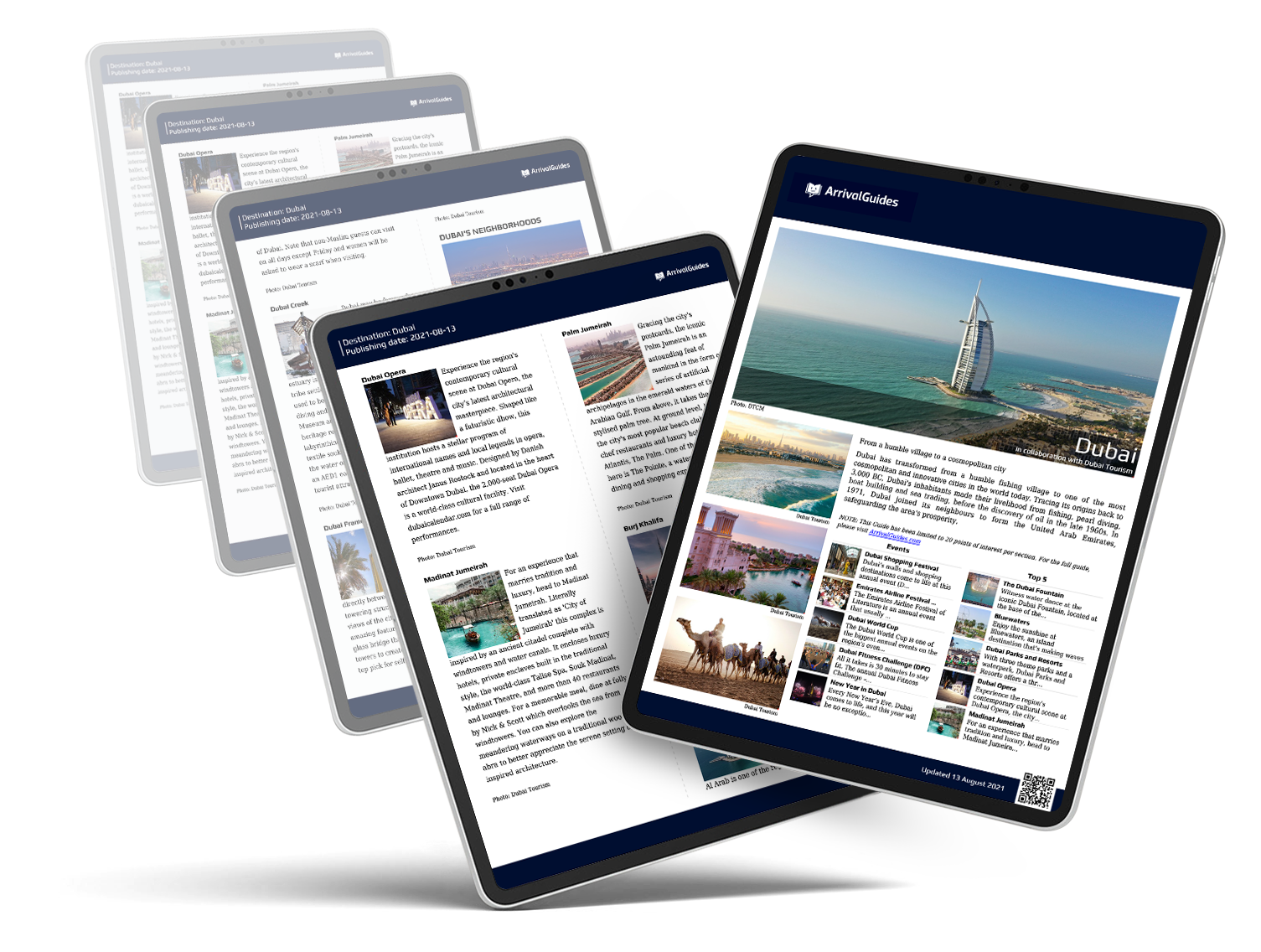 A comprehensive, up-to-date travel guide for your selected destination showing you the best do and see activities, restaurants, cafés, nightlife, shopping and much more.
*this will be downloaded as a PDF.
Standard price €3
Limited time: €2
Purchase
Cafes
The guide was updated:
If you are in the mood for coffee or something sweet you will find plenty of cafes to choose from.