Provided by:
Panuvat Ueachananon/Shutterstock.com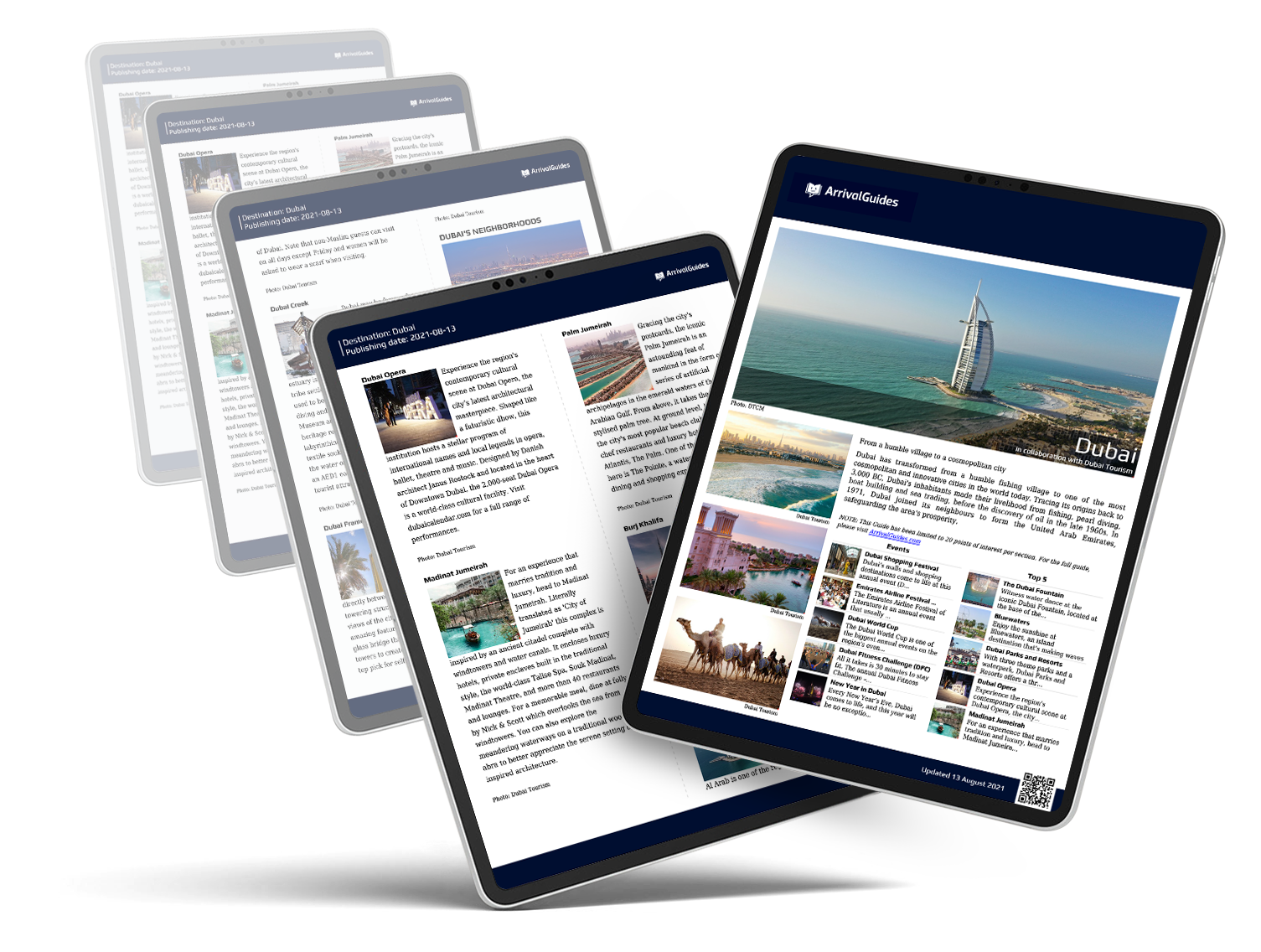 Our travel guides are free to read and explore online. If you want to get your own copy, the full travel guide for this destination is available to you offline* to bring along anywhere or print for your trip.​
*this will be downloaded as a PDF.
Purchase
The City
The guide was updated:
Abu Dhabi can trace its history way back to the Bronze Age and has a long tradition of profitable trading. However, it wasn't until the 1950s – when oil was found – that it was transformed from its desert landscape into the fabulous city it is today. Designed in a grid-like fashion with wide open spaces and boulevards, this is the second largest city in the oil-rich United Arab Emirates, after its neighbour Dubai, and also the seat of government and capital of the emirate of Abu Dhabi.

Daily life centres around its main thoroughfares, including the busy Sheikh Zayed Street and the paved waterfront Corniche. Always bustling, the Corniche is where visitors can be seen admiring the stunning pink-washed Emirates Palace at the Ras Al Bateen, built as a hotel for visiting royalty, and locals can be seen jogging or cycling with much enthusiasm. Families with children and leisure walkers regularly enjoy the atmosphere.

A short walk from the waters edge are streets full of shiny new skyscrapers that house the city's financial and banking institutions, its world famous company offices and its government buildings. At pavement-level, hotel and restaurants cater for every taste, while shopping malls are full of designer fashions. In contrast, the many souqs offer gold, spices or traditional craft items.