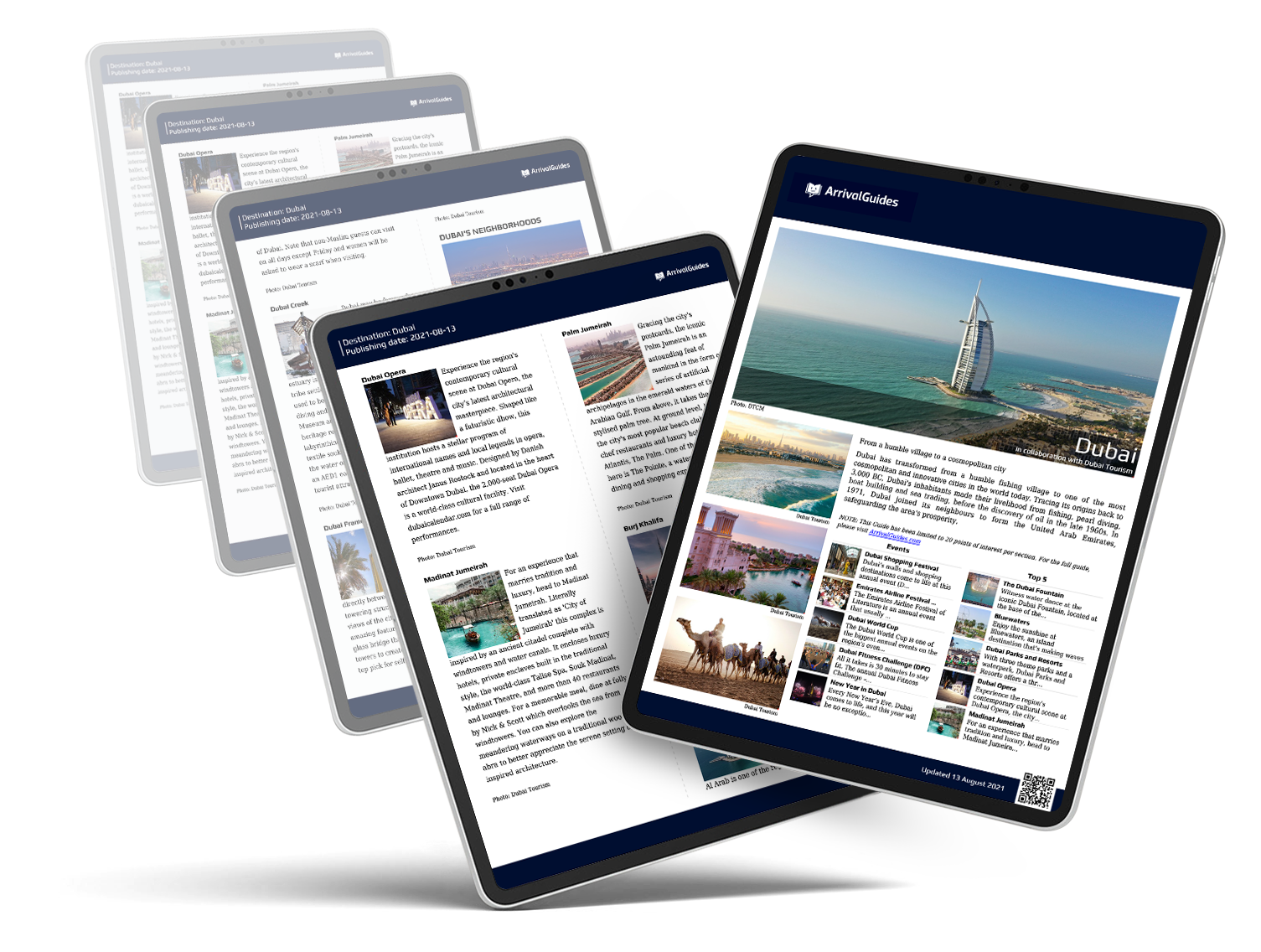 A comprehensive, up-to-date travel guide for your selected destination showing you the best do and see activities, restaurants, cafés, nightlife, shopping and much more.
*this will be downloaded as a PDF.
Purchase
If you're planning on travelling to this destination, let us tempt you with hundreds of bookable activities, shows, attractions, tours & restaurants. Tempt me →
The City
The guide was updated:
If you're looking for a taste of old Taipei, then head for the Wan Hua district. Located on the Dan Shui River, Wan Hua was an important Chinese trading post and the prosperity of the period is reflected in its ornate temples, one of which is the Lungshan temple. Another historic part of the city is the Da Tong (Tatung) district. Among the winding alleys you will find European style colonial buildings standing beside intricate Chinese temples.

Take a stroll down Di Hua Street, which is lined with traditional shops selling all manner of potions and cure-alls! The Shi Lin (Shihlin) district is renowned for its bustling night market, whilst Taipei's vibrant night scene bumps and grinds until the early hours in nearby Da An (Ta An). In the bustle of modern Taipei, Zhong Shan (Chungshan) the former commercial centre is now known for its shops, bars and cultural sights, which include the Taipei Fine Arts Museum. The current hub of commercial activities, Song Shan (Sungshan) is also one of the most cosmopolitan districts and packed with foreign restaurants. Zhong Zheng (Chungcheng), the political centre, is home to municipal parks and museums, of which the Chiang Kai-Shek Memorial Hall is the most renowned.