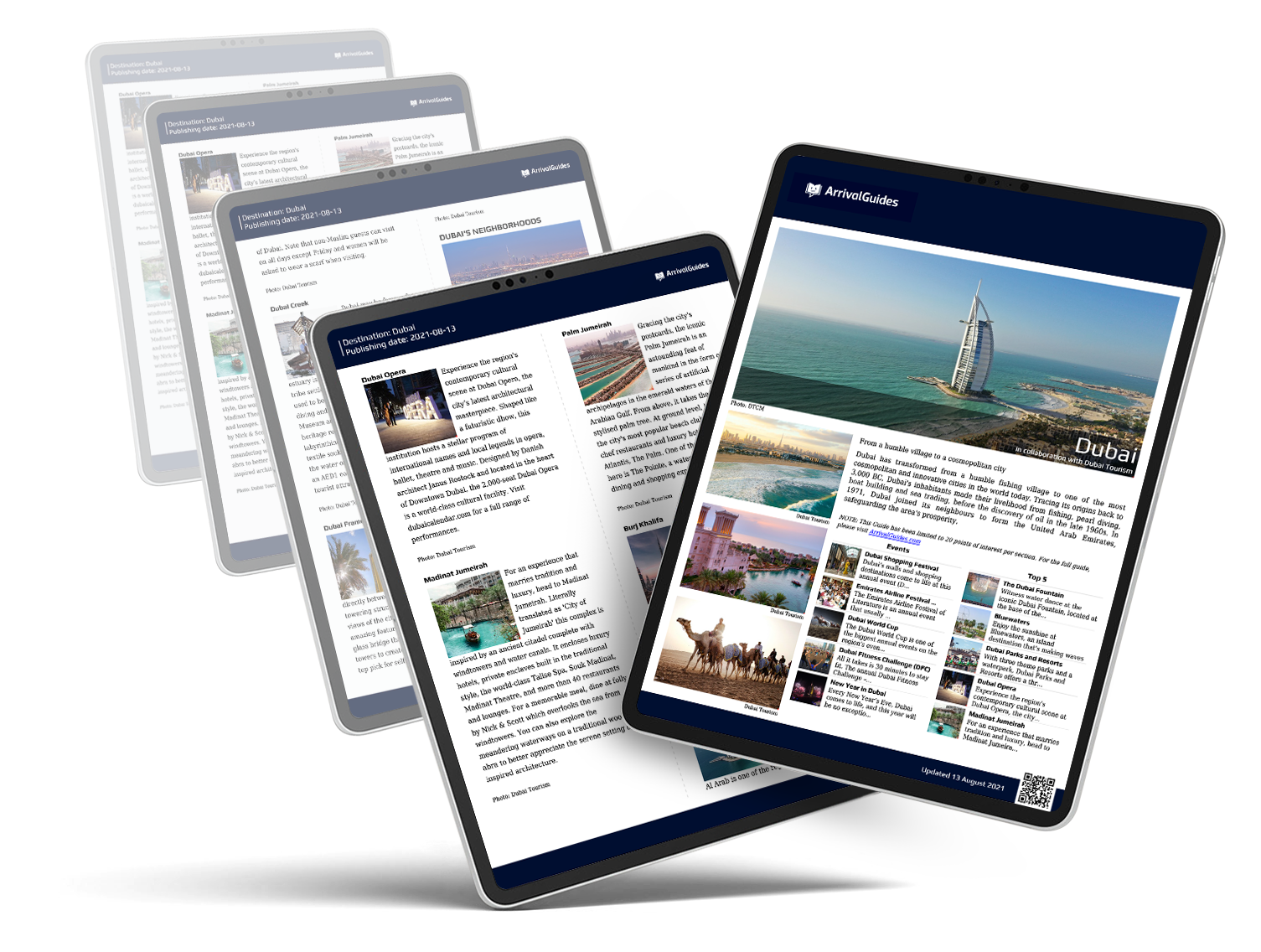 A comprehensive, up-to-date travel guide for your selected destination showing you the best do and see activities, restaurants, cafés, nightlife, shopping and much more.
*this will be downloaded as a PDF.
Purchase
If you're planning on travelling to this destination, let us tempt you with hundreds of bookable activities, shows, attractions, tours & restaurants. Tempt me →
The Island
The guide was updated:
Bahrain more than holds its own in terms of the luxury and finesse one expects from a Gulf oil nation, yet it strongly holds on to its roots, boasting a long and rich history, spectacular desert vistas and some of the finest pearls on the planet. It offers a wonderful opportunity to experience an authentically Arab destination while also enjoying the socially liberal advantages that Bahrain provides. Dress norms for women are not as strict as in other societies in the region, and alcohol is legal for locals and tourists alike.

Though the expat population is growing, Bahrain receives far fewer tourists than some other, more "fashionable" destinations in the vicinity (such as Dubai and Doha). But travelers in the know are taking advantage of this fact and enjoying everything the island has to offer without worrying about big crowds of tourists putting a damper on the experience.