Provided by:
Marques/Shutterstock.com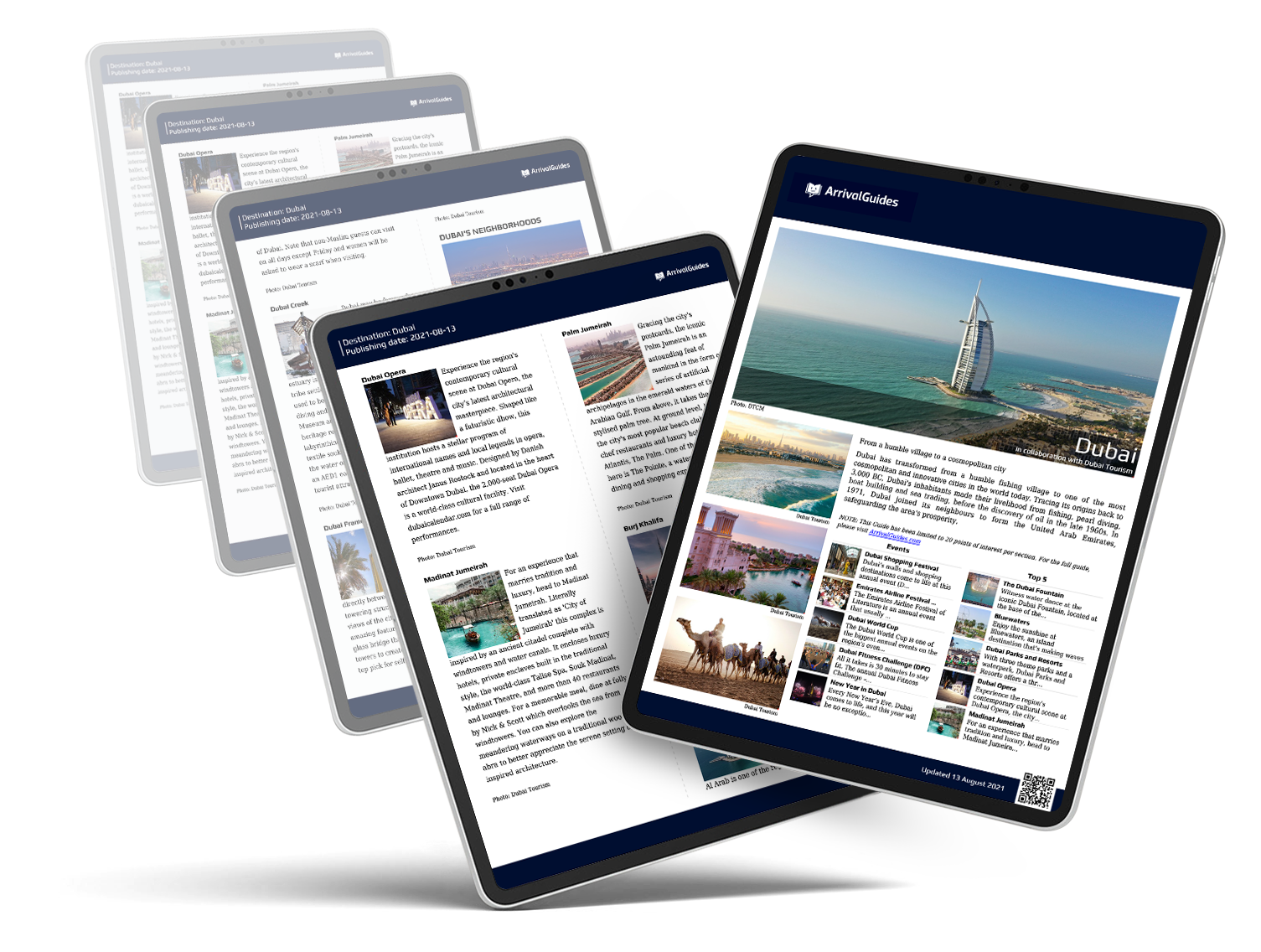 Our travel guides are free to read and explore online. If you want to get your own copy, the full travel guide for this destination is available to you offline* to bring along anywhere or print for your trip.​
*this will be downloaded as a PDF.
Purchase
The City
The guide was updated:
The first touristic center to be established in Tunisia, Hammamet preserves a lasting attraction to visitors (since it was first discovered by the beau monde in the 1920s) - perhaps, much due to the abundance of luxury resorts and affordable upmarket hotels in and around the area. Beaches in this part of the country are of particular appeal - apart from bits of the coast occupied by big hotels, boundless beaches stretch sandy miles north and south of town.
Hammamet's location at the start of Cap Bon peninsula makes it a great vantage point for exploring the area further, traveling up to the Tunisian capital or the settlement of Nabeul (known for its vibrant Friday market), or even all the way up north - to the peninsula's very tip, with places like scenic Kelibia or the Roman Caves of El Haouaria. If you choose to venture south, you might want to consider towns such as Sousse and Monastir.