The Kingdom of Crystal
The guide was updated:
Every year more than a million visitors come here to a area in Kronoberg and Kalmar counties in Småland that includes the municipalities of Emmaboda, Lessebo, Nybro and Uppvidinge. Many return time after time. It is easy to understand why. To watch red-hot molten glass being transformed into delicate crystal or sturdy bowls is a spectacle that one never tires of. Here you will find well-known glassworks and brands such as Orrefors, Kosta Boda, Skruf, Mats Jonasson Målerås to name a few. In additon, you can enjoy the nature of Småland in its prime with its forests, lakes, stone walls and many cultural sights. These include Vilhelm Moberg's emigrant district.
Facts
Population:
Emmaboda municipality:
approx. 9,200
Lessebo municipality:
approx. 8,200
Nybro municipality:
approx. 19,500
Uppvidinge municipality:
approx. 9,300
Currency:
Swedish kronor
1 SEK = 100 öre
Emergency numbers:
112
Newspapers:
Smålandsposten
www.smalandsposten.se
Barometern
www.barometern.se
Östra Nyheterna
www.ostran.se
Website:
www.glasriket.se
Opening hours:
The glassworks are open every day all year round except for certain holidays. Glassblowing occurs primarily on weekdays. At Kosta, however, blowing also occurs on weekends.
Tourist information:
AB Glasriket
Tel: +46(0)481-45215
info@glasriket.se
www.glasriket.se
Read more
Section in The Kingdom of Crystal
Do & See
In addition to the glassworks there are many other activities in The Kingdom of Crystal. Most are related to the fantastic landscape or the deep rooted cultural heritage of the area.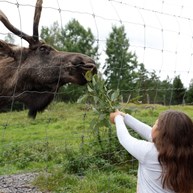 Älgparker
In The Kingdom of Crystal we have an Moose guarantee. There are two moose parks here. Grönåsen's Moose Park outside of Kosta and Glasriket's Moose Park outside of Nybro. Here you can get a close view of the king of the forest. If you are lucky you may even get to feed this majestic animal. Adjacent to both parks are grilling amenities and shops to purchase moose souvenirs. Grönåsens Moosepark – Kosta Tel: +46 478-50770 www.moosepark.net Glasriket's Moose Park– Långa Slät, Nybro www.glasriketsalgpark.se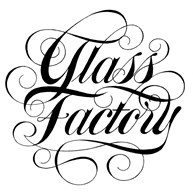 The Glass Factory
Experience, feel and marvel! The Glass Factory – Glasmuseet in Boda is Swedens largest glass museum with an art glass collection of more than 40.000 objects. Experience the museums exciting historical and contemporary glass exhibitions! Meet glass artists and glass workers in unique film clips! Welcome to the museums studio, where everybody can be creative and paint or engrave their own glass.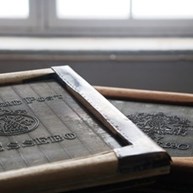 Handmade Paper Mill In Lessebo
Handmade paper has been produced at the Lessebo mill since 1693. Handmade paper is manufactured nearly the same way today as it was 300 years ago. Experience the old art of making paper, visit the gift shop and get a guided tour during the summer.
Glasriket - The Kingdom of Crystal
In the Kingdom of Crystal (Glasriket) handblown glass has been made since 1742. Today you will encounter both everyday glass and art glass of world-class quality, and you are welcome to step up to the glass furnaces to see it being created!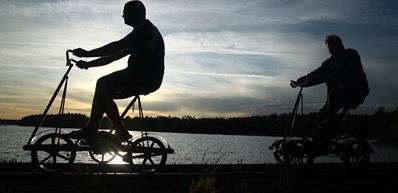 Ride a bicycle trolley in the Narrow Gauge Railway
Come rent bicycle trolleys in Åseda and pedal out onto this typical forest line where the track wind its way deep into the Småland forests. During the summer the railbus from the 50's runs between Åseda and Hultanäs.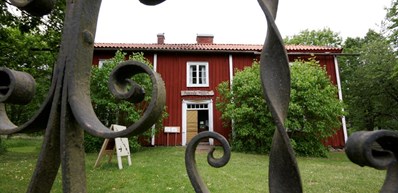 Duvemåla
The place inspired Moberg to create The Emigrants novel's Kristina, for whom he borrowed many attributes from his grandmother. Here you can visit the Rundqvista estate and experience how these parts looked during the 19th century. Café and guided tours during the summer.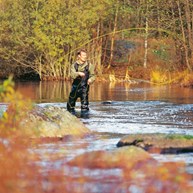 Stream Fishing Alsterån
Alsterån flows through the deep and green woods of Småland, an idyllic place for fishing in the heart of The Kingdom of Crystal with many opportunities for adventures. At Stream Fishing Alsterån you can fish brown trout in the running waters but also pike, perch, bream, tench and roach.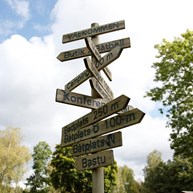 Ödevata Fishing Camp
Ödevata Fishing Camp is located in beautiful and extremely picturesque surroundings along Lake Ödevaten. It offers opportunities for swimming, fishing in nearby lakes, hiking and wilderness adventures right around the corner. Accommodations in cottages, a youth hostel or B&B also available.