Dublin
The guide was updated:
Céad Míle Fáilte – A hundred thousand welcomes to Ireland's capital city from the team at Visit Dublin. We are delighted to bring you our guide to our fair city; the home of lively nightlife, stand-out culture, adrenaline-pumping action and much more.
While it's hard to capture all the great things you can experience during your trip to Dublin; we have rounded up some highlights for 2014. In the downloadable guide, you'll find snap shots of all the great things to see and do including some of Dublin's best kept secrets, its great bars and eateries and all the things you really shouldn't miss.
Whatever time of the year you visit you are guaranteed fun and craic and we think you'll #LoveDublin just as much as we do.
Facts
Population:
1.1 Million
Currency:
Euro, 1€ = 100 cent
Emergency numbers:
999 or 112
Newspapers:
Irish Times
Irish Independent
Star
Evening Herald
Website:
www.visitdublin.com
Opening hours:
Shops are generally open Mon-Sat, 9.00-17.00 and open late on Thu to 20.00. Larger chains also open on Sun, 12.00-18.00.
Tourist information:
Discover Ireland Centres at Dublin Airport
Terminal 1 Arrivals Hall
Opening Times:Monday - Sunday 8am - 7pm
(Closed 25th, 26th Dec & 1st Jan)
Terminal 2 Arrivals Hall
Opening Times: Monday - Sunday 6am - 7pm

Discover Ireland Centre
Suffolk Street, Dublin 2 (city centre)
Opening Times:
Monday - Saturday 9am - 5.30pm
Sunday & Bank Holidays 10.30am - 3pm
(Closed 25th, 26th Dec & 1st Jan)
Read more

Book of Kells
Glimpse at the detail in the renowned Book of Kells in Trinity College. This lavishly illustrated manuscript of the Gospels dates from the 9th century, and is simply a marvel of Early Christian art carried out by the monks' steady hands. The 65-metre Long Room in the Old Library is an incredible sight, and is filled with old books, marble busts and a barrel-vaulted ceiling. This is also the room that inspired the imagery of the Jedi Archive in Star Wars Episode II.
Guinness Storehouse
Year in, year out, The Guinness Storehouse is Dublin's most visited attraction, and with many good reasons. You can learn about the history of 'the black stuff' and discover how it's made, pull your own pint, enjoy The Gravity Bar's stunning panoramic views and more.

Iveagh Gardens
We shouldn't be telling you about Dublin's majestic Iveagh Gardens: they're Dublin's best-kept secret. Enter a floral world of rustic grottos, twinkling fountains and sunken lawns. They were designed by Ninian Niven in 1863 and include a rustic grotto, cascade, fountains, maze, rosarium, archery grounds, wilderness and woodlands. You'll love this this little slice of city heaven.
Dublin in 60 Seconds | #LoveDublin
It's always better to show than tell, which is why we've collected 60 snapshots of the best things to do, see and experience in Dublin. We've captured one second of each of them to tell you the story of what Dublin is all about in one minute.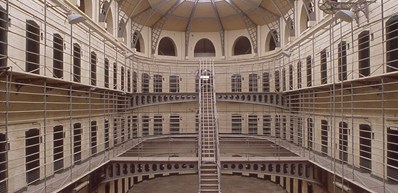 Kilmainham Gaol
Get a dramatic and realistic insight into what it was like to have been confined in one of these forbidding bastions of punishment and correction between 1796 when it opened and 1924 when it closed and offers a panoramic insight into some of the most profound, disturbing and inspirational themes of modern Irish history.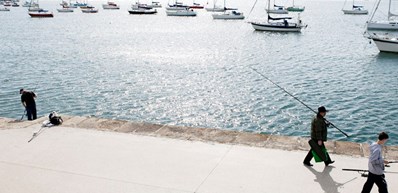 Dublin Bay Cruises
Dublin Bay Cruises sail between Dun Laoghaire and Howth up to six times a day from March to October. Your 90 min trip brings you not only around the beautiful vista of Dublin Bay, but it also helps you to travel through time and to understand how and why the modern city of Dublin developed to become the capital city of Ireland.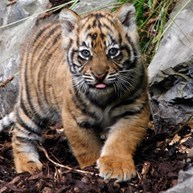 Dublin Zoo
Located inside the equally wonderful Phoenix Park, Dublin Zoo's spacious 28-hectare site is home to more than 400 amazing animals from around the world. Whatever time of year you find yourself in Dublin, it's always worth a visit.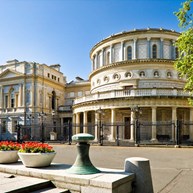 National Museum of Ireland-Archaeology
Walk into the National Museum of Ireland on Kildare Street and you are magically transported back in time to 7,000BC.Take time at The Treasury which features outstanding examples of Celtic and Medieval art, such as the famous Ardagh Chalice, the Tara Brooch and the Derrynaflan Hoard.