Jeppe Wikström
Stockholm
The guide was updated:
Modernity meets tranquility. Trend-setting restaurants and vibrant nightclubs next to idyllic archipelago. Welcome to a city where it is easy to breathe – and to feel your pulse.
Read more
Section in Stockholm
Attractions
Big and small. Well-known and unique. Classics like the Vasa Museum and modern newcomers like ABBA The Museum and Fotografiska. In Stockholm, there are more than a hundred attractions to choose from.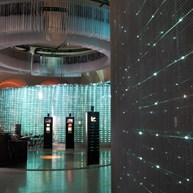 The Nobel Museum
Be inspired by ideas that changed the world. The Nobel Museum contains all essential information about the most prestigious prize in the world, Alfred Nobel and the Nobel Laureates. Guided tours, films, and diverse objects take you from idea to the Nobel Banquet. Bistro serving lunch, Nobel ice cream and more. Shop.
Attractions
Fotografiska
Fotograska is among the largest assemblages of contemporary photography in the world. The bistro at Fotograska has a view of Stockholm's bay and is run in partnership with celebrity chef Paul Svensson. Since opening in 2010, over one million people have experienced world-class art and avours.
The Bergian Garden
The Bergian Garden is a botanical garden with greenhouses. Experience plants from all over the world: Edvard Anderson's greenhouse with plants from Mediterranean climate and the tropics, the world's largest water lily in the unique Victoria House. Lush kitchen and herb garden, Japanese pond and much more.
Stockholm Smile
Stockholm is celebrated as one of the world's most beautiful cities, built where lake meets sea, on fourteen islands, with nine centuries of history and culture. Stockholm is a city of contrasts. Few other places let you experience lush nature, urban sophistication and cultural history, all in a single day. Welcome to Stockholm -- The Capital of Scandinavia.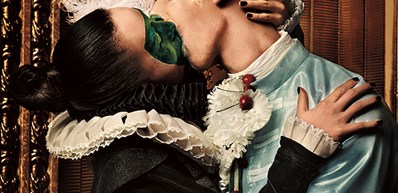 The Royal Opera House
Kungliga Operan has been the Swedish national venue for opera and ballet since January 18, 1773. You can visit Kungliga Operan as a member of the audience at one of the performances or take a guided tour. On the tour, you will have the opportunity to look backstage, visit the royal rooms, and peer down into the orchestra pit. Learn about the fascinating history of Kungliga Operan and get a glimpse of what backstage life is like today.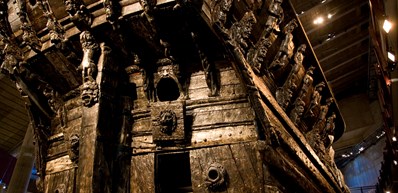 The Vasa Museum
With over one million visitors a year, The Vasa Museum hosts the only preserved 17th century ship in the world. This 69 metre long treasure sank in 1628 and was salvaged in 1961, 333 years later.
The Stockholm Card
The Stockholm Card will save you both time and money. You'll discover sights, museums, attractions and excursions you didn't even know existed. The card also gives you unlimited access to Stockholm's public transport. To read more about the card and to