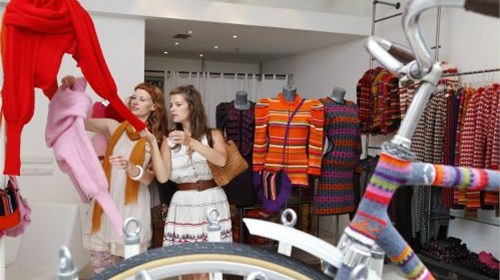 Souvenir hunters, fashion fans and casual browsers can shop to their hearts' content in Tallinn. City centre malls offer an international style experience, but for boutique shopping, Old Town should be your destination.

The most Estonian souvenirs you can bring home from Tallinn are examples of traditional Estonian handicrafts – beautiful, usually functional items created by hand following centuries-old methods. Knitwear of all types is popular: colourful jumpers, scarves, hats, socks, gloves and mittens can be found in a wide variety of patterns.

Linen – both for clothing and for home décor – is also widely sold, as are household items made from leather, stone and wood. Keep a special eye out for products made from juniper wood, typically butter knives, sugar bowls and the like. Their delicate look and strong, sweet fragrance make them great gifts.