Mechelen
The guide was updated:
'Mechelaars' talk about their city with pride. Sometimes with a touch of humour, but always with underlying warmth. Visitors are struck by the genial atmosphere as they stroll past monuments redolent with age and pause in colourful courtyards and historic churches. The Mechelaar is proud of Gouden Carolus, the award-winning beer brewed here for centuries. He is proud of Margaret, Charles V's aunt, who put sixteenth-century Mechelen on the world map. And he has a soft spot for traditional craftsmanship and authentic local products. Come to Mechelen and experience its urban charms for yourself!
Facts
Population:
81,000
Currency:
Euro, €1 = 100 cents
Search Accommodation:
Hotels »
Emergency numbers:
112
Newspapers:
De Gazet van Antwerpen
Het Nieuwsblad
De Standaard
De Morgen
Het Laatste Nieuws
Website:
www.visitmechelen.be
Opening hours:
Most shops are open Monday-Saturday 10.00-18.00
Tourist information:
Toerisme Mechelen
Toerismehuis 'De Gulden Arent'
Hallestraat 2-4-6
2800 Mechelen
Phone: +32 70 22 00 08
E-mail: toerisme@mechelen.be

Winter season
November1st to March 31st
Monday to Saturday: 10.00-16.00 hrs
Sunday and public holidays: 12.30-16.00 hrs

Summer season
April 1st to October 31st
Monday to Friday: 10.00-17.00 hrs
Saturday: 10.00-16.00
Sunday and public holidays: 12.30-16.00 hrs
Read more
Section in Mechelen
Do & See
Mechelen has something for everyone and everything is within easy reach of everything else. In the historic centre you'll find fascinating museums, scores of historic buildings and delightful squares. Below is a list of Mechelen's top 15 sights. Don't miss a single one!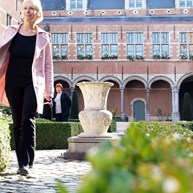 Palaces of the Margarets
History and architecture enthusiasts will feel at home in Mechelen straightaway, particularly when it comes to viewing the palaces of Margaret of York and Margaret of Austria! The residence of the regent Margaret of Austria, the Court of Savoy, was the first renaissance building in the Low Countries. The picturesque garden is a wonderfully peaceful place. On the other side of the street is what remains of the Palace of Margaret of York.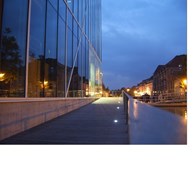 Walks on and alongside the water
The people of Mechelen love to stroll through their city and what could be more relaxing than a waterside walk that leads right through the centre! Walk along the floating part of the Dyle path between Haverwerf and the Botanical Garden. Or alongside the Melaan. This brook had been filled in but was recently uncovered again.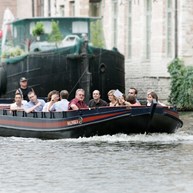 Boat trip on the Inner Dyle
For a whole new take on the city centre, opt for a boat ride from Haverwerf through the marina and the sluice dock. Look out for the Vismarkt (Fish Market), the Grootbrug (Large Bridge), the Botanical Garden and the Volmolen or Fuller's Mill. You'll see how the people of Mechelen live in historic waterside buildings: imagine how wonderful it must be to have a house overlooking the Dyle.
Duik in Mechelen!
Promofilm 'Duik in Mechelen!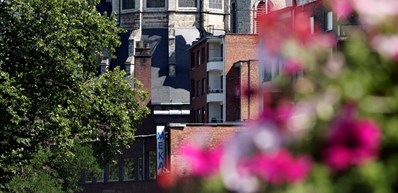 The eight historical churches
Mechelen has churches galore and each contains a profusion of religious treasures. There are no fewer than eight historical churches in the city centre, each well worth a visit! The coloured light which filters through the stained-glass windows and the serene atmosphere which pervades the buildings make a visit a very special experience. The churches also contain works of art, including famous paintings by Rubens and Van Dyck. The latter provided St Rumbold's Cathedral with a veritable masterpiece: the 'Crucifixion of Christ'.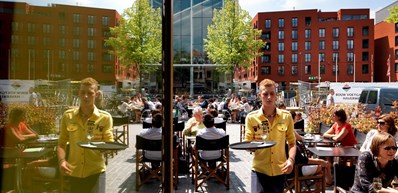 The Fish Market and Lamot site
If you'd like to see something of authentic Mechelen, do as the Mechelaars do and soak up the atmosphere around Lamot brewery. The old brewery was converted into an ultramodern conference and heritage centre and is a wonderful example of how our industrial heritage can be put to new use. For Mechelen's trendiest spots, head for the convivial Vismarkt - or Fish Market - on the other side of the Dyle. When the sun's out, it's a great place to enjoy it.
De Wit Royal Manufacturers of Tapestry
The world-famous De Wit Royal Manufacturers of Tapestry is an absolute 'must'. For four generations antique tapestries have been cleaned and conserved here using state-of-the-art technology. On Saturday mornings visitors can take a look inside the workshop and watch a weaving demonstration.