HBarrison
Oslo
The guide was updated:
Oslo is one of the wealthiest cities in Europe, thanks to the country's thriving oil industry. This is visible in its glass-covered skyscrapers, its new subway and, of course, in a whole bunch of trendy restaurants, bars and shops. This beautiful city is situated right next to the Oslo fjord and it is constantly expanding and developing.
Facts
Population:
634,000
Currency:
Norwegian Kroner (NOK) 1 krone = 100 øre
Emergency numbers:
Police: 112
Fire Brigade: 110
Ambulance: 113
Newspapers:
VG (Verdens Gang)
Aftenposten
Dagbladet
Natt & Dag
Opening hours:
Shops are normally open Mon-Fri 10 am-6 pm and Sat 10 am-4 pm. Department stores are open Mon-Fri 10 am-8 pm and Sat 9 am-6 pm.
Tourist information:
Oslo Tourist Information
Roald Amundsens gate, Oslo
Opening Hours
October-April: Mon-Sun 9 am-4 pm
May-September: Mon-Sun 9 am-6 pm
+47 815 30 555
Read more
Section in Oslo
Do & See
Oslo is a bustling city that will never leave you bored for things to do. There are frequently festivals and concerts all around the city. Each season has its own charm and there is just as much activity in winter time as it is in summer.
Do & See
Vigeland Park
The most exceptional of Oslo's popular attractions is the Vigeland Park. Over one million visitors come to see the work of sculptor Gustav Vigeland, including the mighty Monolith and the touching Wheel of Life sculpture.
Munch Museum
Edvard Munch has a unique position in the history of art, as one of the expressionism's early pioneers. The Munch Museum hosts a unique collection of more than 1.100 of Munch's paintings. This makes the Munch Museum a unique starting point to explore the majority of Munch's world-renowned works. Major works will always be on display in the museum.
Do & See
Historical Museum
At the Historical Museum you can learn about everything from the Ice Age to Christianity in Norway with focus on the Viking period and the medieval collection. You will also find the Coin Cabinet, the oldest mummy ever found and the Ethnographic exhibitions of the Ancient Egypt.
Viking Ship Museum
The Viking Ship Museum presents great Viking ship discoveries from Gokstad, Oseberg and Tune as well as other finds from Viking tombs around the Oslo Fjord including the world's two best-preserved wooden Viking ships built in the 9th century. Here you can find small boats, sledges, cart with exceptional ornamentation and implements, tools, harness, textiles and household utensils.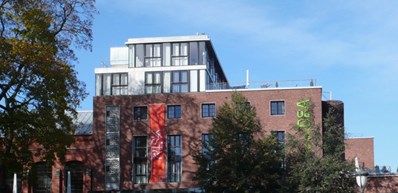 DogA
DogA, the Norwegian Centre for Design and Architecture, was established by Norsk Form and the Norwegian Design Council in 2005, as a meeting place for design, architecture and related disciplines. DogA is located in a converted power station by the Aker River, hosting a number of exhibitions, conferences and seminars.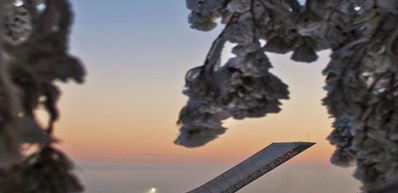 Holmenkollen Ski Museum & Tower
The Holmenkollen Ski Museum & Tower is a must see when visiting Oslo. The views of the city and the fjord from the ski jump are fantastic. The ski museum traces the history of skiing through 4 000 years.
The Kon-Tiki Museum
Thor Heyerdahl earned international fame for his expeditions on board the Kon-Tiki and Ra. See the actual balsa and papyrus rafts, and learn more about Heyerdahl's travels.