Get the guide in your language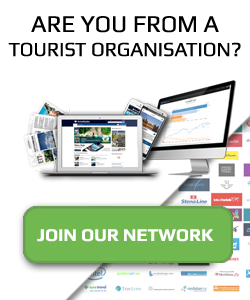 Overlooking a river among green hills, Limoges has long been synonymous with the finest porcelain, while its tradition of enamelware goes back even further. Many sights and attractions are about that proud history. Those industries brought immense wealth to the town, reflected in many impressive medieval buildings built of local rose-tinted granite. The air of prosperity, style and joie de vivre continues today, with good shops and restaurants, plenty to do and always more to discover.
Facts
Population
134 000 in town and 173 300 in the greater Limoges area.
Currency
Euro. 1 € = 100 cents
Opening hours
Most shops are open Tue - Sat 09.00 - 12.00, 15.00 - 19.00. Food stores open earlier in the morning, but later in the afternoon, and some (especially pâtisseries) are open on Sunday morning. Most supermarkets are open Mon - Sat 08.30 - 12.30, 15.00 - 19.30, and have late closing on certain days. Most museums and sights keep similar hours, but are closed one day a week, usually Monday or Tuesday. Banks are open either Mon - Fri or Tue - Sat 09.00 - 12.00, 14.00 - 17.00.
Newspapers
Le Populaire du Centre,
L'Echo du Centre
Emergency numbers
European emergency number: 112
Ambulance: 15
Police: 17
Fire: 18
Tourist information
12 Blvd de Fleurus
Limoges
+33 5 55 34 46 87
info@tourismelimoges.com
Open: Monday to Saturday from 9.00 to 19.00 and on Sunday from 10.00 to 18.00.