Umeå SWE
Välkommen till Umeå - här gör vi saker lite annorlunda!
Läs mer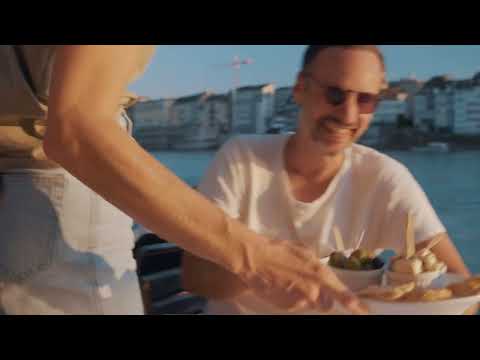 This is Basel
Basel, Switzerland, is a place of exciting contrasts. A city with historical buildings next to modern architecture. Where a young and dynamic art scene exists alongside world-renowned museums. Cosmopolitan ambience here, lively traditions there. You just have to experience Basel for yourself.
Läs mer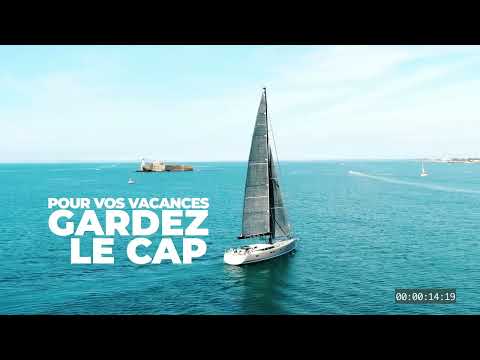 Head to Cap d'Agde Méditerranée!
Beaches, culture, heritage, sports, wine and food, nature: the key words to your holidays in Cap d'Agde Méditerranée.
Läs mer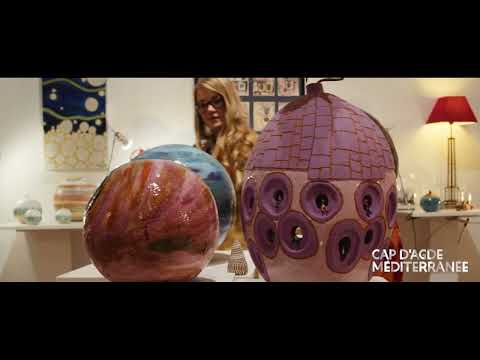 Autumn and winter colours
Discover the destination with all the gorgeous colours of autumn, it is also a place worth discovering.
Läs mer
One Day in Dubai
Short on time? This whistle-stop itinerary takes in the best of Old and New Dubai. Start with a traditional Emirati breakfast before exploring the city's historic heart by the Creek. Then fast forward to Downtown's modern hotspots for shopping, dining and stunning sights before calling it a day.
Läs mer
Art in the city
Playful and creative, Nantes has been totally turned upside down by art! Visit the Castle of the Dukes of Brittany and the Machines de l'île, a very original artistic project with the Grand Elephant, the Carrousel of the Marine world and the Galerie des Machines. Le Voyage à Nantes: In July and August, the atmosphere of the city gets a bit more electric than usual with 40 art installations, playgrounds, exhibitions and more!
Läs mer
Le Voyage à Nantes 2020
Film created by MRCYZK ET MORIZEAU for the summer 2020
Läs mer
extrait film 2020 MRCYZK ET MORIZEAU
extrait film 2020 MRCYZK ET MORIZEAU
Läs mer
VisitBrabant - Het Noordbrabants Museum
Het Noordbrabants Museum collects art and other objects which are related to the art, history and culture of North Brabant and the Southern Netherlands. The museum collection contains more than 30,000 objects, such as paintings, prints, drawings, textile, coins and medals, glass, silver, craft work and archaeological and typical objects from Brabant.
Läs mer
Castle Heeswijk
Together with St. John's Cathedral in 's-Hertogenbosch, the Grote Kerk church in Breda and the Markiezenhof in Bergen op Zoom, Kasteel Heeswijk is one of the four official Top Monuments in Brabant. You can experience the chequered history of almost one thousand years of power, pride and culture of the elite of Brabant, all prominently located in the River Aa valley close to 's-Hertogenbosch. The castle is also the Nature Gateway to Brabant and is encircled by the Heeswijk Estate where you can spend some relaxing time among beautiful countryside. Come and enjoy this imposing monument weekly from Tuesdays to Sundays. 'Bij de Barones' is the place for visitors to the castle and estate to enjoy coffee, lunch or drinks in beautiful historic surroundings!
Läs mer
Places4you
Neuenheimer Marktplatz
Läs mer
VisitBrabant - Breda
Nassau City of Breda Breda may be historic in outlook, but the inhabitants conduct their active daily lives with a modern down-to-earth approach – against a gorgeous historical backdrop. The Onze-Lieve-Vrouwekerk (Church of our Lady) is the most important monument and a landmark of Breda that can be admired from almost every place in the city. Breda has been voted best city centre in the Netherlands, with plenty of pavement cafes, trendy restaurants and excellent shopping. The so-called ´Spanjaardsgat´ reminds visitors of the time Breda was in hands of the Spaniards. The Breda Castle shows the historical relation between Breda and the home of Oranje Nassau. The ancestors of the Dutch Royal Family, the Nassaus, were of great importance for the city.
Läs mer
VisitBrabant - Tilburg
These days the vibrant cultural climate and student population make the town highly inviting and fully future-proof. The quays, the water and the pier in the Piushaven are a lively stage for an array of events and activities. Every week at 013, you can enjoy live concerts, dance and club evenings and festivals late into the night. Tilburg was an important city for the Dutch textile industry. You can learn all about it at the TextielMuseum. And there is more. In the accompanying TextielLab, national and international designers, architects, artists and students discover endless possibilities in relation to yarns, the latest techniques and traditional crafts. And do not forget to visit De Pont Museum. The museum is located in a former wool mill and offers contemporary visual art from 1988. The collection includes more than 600 works of art from more than 60 national and internationally renowned artists.
Läs mer
VisitBrabant - Eindhoven
If you love design, going out and shopping, then the largest city in North Brabant, Eindhoven, is the place to be. It's a vibrant and lively city bursting with energy with a constant flow of new developments in creativity, innovation and design. Excellent shopping and impressive architecture can be found in and around Eindhoven's large covered shopping centre. In the old city centre, you will find a futuristic building called 'The Blob', designed by the Italian architect Massimiliano Fuksas. The Van Abbemuseum is another must-do while visiting this city. Its distinctive architectural design, alongside its collection and exhibitions programme makes the Van Abbemuseum a unique place for modern and contemporary art. The exhibitions in De Kazerne are definitely worth a visit. Grab a bite and a drink and be inspired by the creative works of various artists. The setting will leave you speechless. For another uniquely industrial dining experience, try the Piet Hein Eek design restaurant, Radio Royaal or one of the other eateries in the former Philips factory in Eindhoven. The Strijp S, the nearby creative cultural heart of Eindhoven, is not to be missed during a visit to this City of Light. With acclaimed festivals like GLOW and Dutch Design Week, Eindhoven really is a must-visit!
Läs mer
VisitBrabant - Van Gogh
Brabant is Vincent van Gogh's homeland (1853 - 1890). Van Gogh's masterpieces are scattered throughout the world, but their roots are in Brabant. Here is where Van Gogh produced his first masterpiece 'The Potato Eaters'. To this day, Vincent's footsteps can be traced in places like Zundert, Nuenen, Tilburg, Etten-Leur and 's-Hertogenbosch. You can see the house where he was born, his young brother's grave, his art class at school, the parsonage and several churches where his father worked. Nuenen is a historical village that offers a walking tour along 23 locations related to his work. The Noordbrabants Museum in 's-Hertogenbosch houses original works by Van Gogh in 'The Story of Brabant'.
Läs mer
VisitBrabant - Heusden
With its picturesque streets, age-old buildings, many studios and galleries, unique shops and top restaurants, the charming town of Heusden is a great destination for lovers of art, culture, history and good cuisine. After painstaking restoration works the town received Europe's highest restoration award, the "Europa Nostra". Come and discover why visitors from over the whole world visit Heusden, and why locals love to stop over in the town during one of the many walking or cycling tours that are possible in the green surroundings.
Läs mer
Abdallah Al-Serkal
Humans of Dubai: Abdallah bin Eisa Al Serkal, Director of the Sheikh Mohammed Centre for Cultural Understanding in Al Fahidi Historical Neighbourhood.
Läs mer
Dubai Dunes
Swap glitzy cityscapes for views of silken sand dunes that go on for miles. Journey into Dubai's desert with a memorable camel ride.
Läs mer
Dubai Falcons
An integral part of desert life for centuries, falconry is a revered pastime in Dubai. Experience these majestic birds up close with an interactive tour.
Läs mer
Pafos Region
Beautiful countryside, a cosmopolitan resort, historic sights as well as sporting activities, the Pafos Region has something for everyone at any time of the year. Whether you are a sunseeker, an explorer or someone looking for relaxing holiday with great scenery, there are so many reasons to visit this beautiful part of Cyprus.
Läs mer
Experience Hatta
Conquer mountain peaks, kayak along tranquil lakes and experience new adventures in the rugged setting of Hatta.
Läs mer
Gastronomy: Trèsind restaurant.
Savour delicious surprises in Dubai, a city with a gastronomy scene like no other. Watch Indian chef Himanshu Saini prepare creative bites at Trèsind restaurant.
Läs mer
Dubai Hot Air Balloon
An early morning wake-up call is worth it for a hot air balloon ride over Dubai's rolling desert dunes. Experience an unforgettable sunrise with the falcons.
Läs mer
Live our Heritage
The winding paths of Al Fahidi Historical Neighbourhood present a world of discovery at every turn. From fascinating museums that delve into the emirate's past to colourful souks filled with handcrafted wares, we invite you to follow legendary trails and discover Dubai's history.
Läs mer
Dubai Adventure Awaits...
Explore the great outdoors of Dubai, one adrenaline-fuelled experience at a time. From ziplining across Hatta's dreamy mountainscapes and trekking across desert dunes to skydiving over Palm Jumeirah
Läs mer
Let's go! Dubai is calling..
Feel the beat of Dubai, a city of infinite possibilities. Get ready to scale new heights, dive into the deep and wander along paths less travelled to discover unique urban charms and beachside bliss. It's time to start living that adventure you've been waiting for.
Läs mer
Dubai
Think you can't experience the best of Dubai in a day? Challenge accepted! Follow our guide to experience an unforgettable 24 hours in the city.
Läs mer
Dubai Humans
See Dubai through the eyes of its residents. Whether you want to surf, shop or savour, this city presents a world of possibilities just waiting to be explored.
Läs mer
Al Seef
Take a 360-degree look at Al Seef, one of the city's newest and most captivating neighbourhoods. Historic architecture blends with modern Dubai – you can shop by day, dine by night and stroll along the peaceful Dubai Creek before checking into a unique boutique hotel.
Läs mer
Conoce a nuestros lugareños: Linde, el Panadero [SPANISH]
Linde es propietaria de la panadería Korst en el Hal 5. Ella tiene su propia visión sobre el pan y sobre la comida en general. Con Korst se ha lanzado a la búsqueda de una nueva fórmula para un oficio centenario. ¿El resultado? Un delicioso pan de masa fermentada Su panadería no se encuentra en Leuven por casualidad. Después de vagar por toda Europa, Linde eligió este lugar porque aquí puede colaborar con los productos locales de BoerEnCompagnie, una cooperativa CSA (Community Supported Agriculture). Y, por supuesto, porque encontró un local en el Hal 5. Estas salas de ferrocarril históricas y vacías se transformaron en un lugar de encuentro y creación vibrante, urbano y sostenible.
Läs mer
Treffen sie unsere einheimischen: Linde, der Bäcker [GERMAN]
Linde ist Eigentümerin der Bäckerei Korst in Hal 5. Sie hat ihre eigenen Ansichten über Brot und Lebensmittel im Allgemeinen. Mit Korst sucht sie nach einem neuen Konzept für ein jahrhundertealtes Handwerk. Das Ergebnis? Herrliches Sauerteigbrot. Ihre Bäckerei ist nicht zufällig in Leuven. Nach Erfahrungen in ganz Europa entschied sich Linde für diesen Ort, weil sie hier mit den lokalen Erzeugern von BoerEnCompagnie zusammenarbeiten kann, die solidarische Landwirtschaft praktizieren. Und weil sie Räumlichkeiten in Hal 5 fand. Diese leerstehenden historischen Eisenbahndepots wurden in einen pulsierenden, urbanen und nachhaltigen Treffpunkt für Kreative und Kreatives verwandelt.
Läs mer