Help us improve our new site!
Västerås Flygmuseum
Guiden uppdaterades:
Alldeles vid Stockholm-Västerås Flygplats ligger ett storslaget flygmuseum. Museet har öppet söndagar och får absolut inte missas av flygplans-entusiaster!
I en hangar från 1930-talet finner du Västerås Flygmuseum. Här visas drygt 25 flygplan. De är till största delen i skick för att flyga. På söndagarna då museet har öppet är det inte ovanligt att du får uppleva flygplan i rörelse. Museet har en flygsimulator som ger dig möjligheten att utan förkunskap bland annat styra en J35 Draken.
Flygsimulator
Nu har alla chansen att sätta sig på kaptens stol till vänster tillsammans med en instruktör som tar styrmans plats till höger. Ingen tidigare flygerfarenhet behövs. Dessa simulatiorer kan man flyga: J35 Drakensimulatorn, Metropolitansimulatorn och DC-10 simulator.
Användbar information
Adress: Hässlögatan 16
Öppettider: Söndagar kl. 11.00 till 16.00
Telefon: +46 21 80 07 14
Ladda ner guide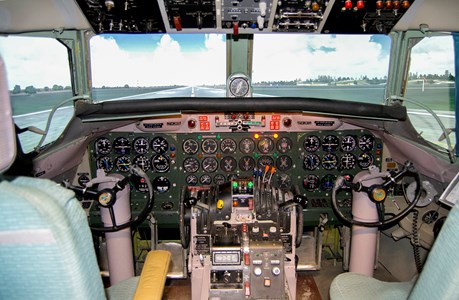 Try our
NEW

site!
Our
NEW

website is now available, give it a try! Let's Go There!
Our
NEW

website is now available, give it a try!
Book

On the new ArrivalGuides you can book your next flight or hotel for the best price.

Plan

Collaborate with your friends or invite an agent to plan the best trip ever! All in one place.

Explore

578 and counting updated guides from the most popular destination all over the world.