Help us improve our new site!
Vallby Friluftsmuseum
Guiden uppdaterades:
Vallby Friluftsmuseum är ett av Sveriges största friluftsmuseer med ett 40-tal byggnader från Västmanlands län. Här visas jordbrukslandskap med bondgård och torpmiljö, stadskvarter, bruksmiljöer med bruksherrgård och bergsmansgård och den nyare tidens missionshus och byskola. Till museimiljöerna hör de lantrasdjur och kulturhistoriska växter som är museets levande samlingar.
Användbar information
Adress: Skerikesvägen 2
Öppettider: Måndag till fredag kl. 10.00-17.00
Telefon: +46 21 39 01 00
Ladda ner guide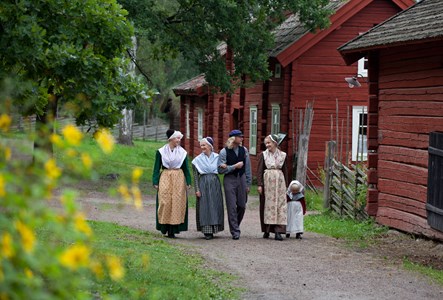 Try our
NEW

site!
Our
NEW

website is now available, give it a try! Let's Go There!
Our
NEW

website is now available, give it a try!
Book

On the new ArrivalGuides you can book your next flight or hotel for the best price.

Plan

Collaborate with your friends or invite an agent to plan the best trip ever! All in one place.

Explore

578 and counting updated guides from the most popular destination all over the world.