Get the guide in your language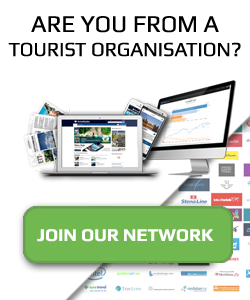 Subtropical Byron Bay is the hippest destination on the NSW North Coast. A place of outstanding natural beauty, set against lush volcanic hills, Cape Byron is the continent's most easternmost point, basked in Australia's first rays of sunshine each day.
Byron Bay's original inhabitants, the Arakwal people, call it "Cavvanbah" - The Meeting Place. Today surfers, sea changers, new agers, artists, celebrities, backpackers, festival-goers and holidaymakers from all walks of life meet here, drawn by the vibrant energy of Byron Bay.
Facts
Population
30,000
Currency
Australian Dollar (AUD) $1 = 100 cents
Opening hours
Opening hours are varied but most shops are open 9am - 5.30pm on weekdays, Saturdays 9am - 12am with the major centres open until 5pm and on Sundays some bigger shopping centres are open 10am - 4pm. Many of the bigger centres have Thursday and Friday night shopping until 9pm.
Website
www.byron.nsw.gov.au
www.byronbay.org
www.byronbayaccom.net
Newspapers
The Byron Shire Echo
Byron Shire News
Emergency numbers
000 for any emergency
Poisons information: 13 11 26
Lifeline: 13 11 14
Tourist information
Byron Visitor Centre
Old Stationmaster's Cottage, 80 Jonson Street, Byron Bay, NSW 2481
PO Box 735, Byron Bay, NSW 2481, Australia
Opening hours: Daily 9am - 5pm
Email: info@visitbyronbay.com
Phone: +61 2 6680 8558 www.visitbyronbay.com