Riviera Maya
The guide was updated:
Few destinations on earth cause as much amazement as Riviera Maya. What makes this destination special is the privileged location on Mexico's Yucatan Peninsula, where the turquoise waters of the Caribbean Sea embrace the powdery white sand of the beaches that cover the coastline. The 120 km of Caribbean coast that stretches the length of Riviera Maya exudes the multifaceted spirit of the destination. Sun and Sand, Maya Culture, ziplining, cenotes, diving and snorkeling, shopping and nightlife are just a few of the many exiting options Riviera Maya offers to provide their guests with a truly unique and marvellous experience.
Welcome to Riviera Maya!
Facts
Population:
Playa del Carmen 200.000 habitants.
Tulum 50.000 habitants.
Currency:
Mexican peso. The US Dollar is accepted everywhere. Euros are not accepted and need to be exchanged.
Emergency numbers:
Police: 066
Ambulance: 065
Fire Fighters: 611
Hyperbaric Chamber: +52 984 87 31365
Website:
www.rivieramaya.com www.facebook.com/RivieraMaya
Opening hours:
Banks are open Monday-Friday from 09.00-17.00 hrs.
Shops are open from Monday-Sunday from 10.00-22.00 hrs.
Supermarkets open from Monday-Sunday from 08.00-23.00 hrs.
Tourist information:
Riviera Maya Tourism Board
Address: Plaza Paseo Coba, Mza. 29, Lote 3, Fraccionamiento Playacar Fase II
Playa del Carmen, QROO, C.P. 77710
Tel: +52 984 20 63150, Monday–Friday 09.00–17.00 hrs.
www.rivieramaya.com
Read more
Section in Riviera Maya
Do & See
What makes the Riviera Maya a great place to vacation is the long list of fun activities that one can do and parks that one can during your stay in this marvellous destination. There is something for everybody and for every age group, from scubadiving to explore the coral of the Mesoamerican Reef to hiking in the jungle or ziplining through the treetops, fun is guaranteed for all!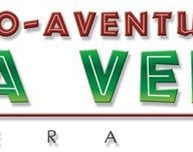 Punta Venado
A ranch with 6 km of virgin beach where one can go horseback riding, ATV Tours, snorkelling on the reef or simply hang out at the Blue Venado Beach Club.
Read more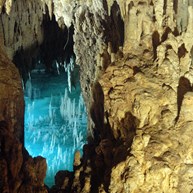 Aktun Chen
Recommended by National Geographic as one of the best underground walks of the world.
Read more
Xplor
All Inclusive Adventure park with ziplining, swimming or rafting in underground rivers and amphibious vehicles.
Read more
Culture & Paradise
Have you ever imagine to be in one of the most paradisiacal places on earth, that mixes Culture with the most beautiful beaches of the Mexican Caribbean? Get to know what Riviera Maya is offering to its visitors, you will be surprised to see the magnificient Mayan Culture, the incredible archaeological vestiges considered hidden treasures of the Peninsula de Yucatan.||www.rivieramaya.com |
Aventuras Mayas
Offers Tours that combine snorkelling, rapelling, ziplining and archaeological sites. 4 different excursions are available.
Read more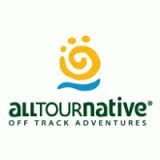 The Jungle Maya Expedition
A day full of activity with swimming in Cenotes, a unimog ride and lunch at a typical Maya ranch in the jungle.
Read more
Riviera Maya Jazz Festival
Enjoy one of the Top 10 Jazz Festivals in the World, The only one with free acces to all its concerts, located in one of the most spectacular destinations in Mexico; Riviera Maya, where you will be surounded by warm turquoise & crystal clear water.