Get the guide in your language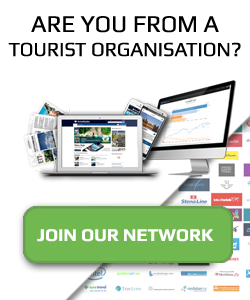 Hungary does not have a coast anymore but it does have the Hungarian Sea, otherwise known as Lake Balaton. The lake has been popular since the Magyar tribes first galloped into the Carpathian Basin in 896 and shows no signs of losing its appeal. Around the 77 kilometre long lake is a collection of towns and resorts.

Hévíz-Balaton Airport is situated 20 kilometres from Keszthely at the southern end of the lake. From there, hire a car or take a bus and explore some of the resorts. Balaton is not one single town but a collection of resorts dotted along the shore, each with its unique character: Balatonfüred's elegant spa, Tihany's abbey, Siófok's nightlife, Keszthely's history, Hévíz's giant thermal lake and of course, all manner of water sports on the lake itself.
Facts
Population
Keszthely: 22,000
Siófok: 24,000
Balatonfüred: 13,300
Currency
Hungarian Forint (Ft or HUF) = 100 fillér
Opening hours
Shops around Lake Balaton are normally open between 10 am-6 pm during the weeks and from 9 am-1 pm on Saturdays. Museum in Hungary are closed on Mondays. Shops are open on Sundays at their own discretion.
Newspapers
Népszabadság
Magyar Hírlap
HVG (Havi Vilaggazdaság)
The Budapest Times
Emergency numbers
European Emergency Line: 112
Ambulance: 104
Fire Brigade: 105
Police: 107
Tourist information
Balatonfüred Tourist Information
Kisfaludy utca 1, Balatonfüred, Lake Balaton
Opening hours
May: Mon-Fri 9 am-4 pm. Closed on weekends
June: Mon-Fri 9 am-5 pm. Sat 9 am-1 pm. Closed on Sundays
July: Mon-Fri 9 am-7 pm. Sat 9 am-6 pm. Sun 9 am-1 pm.
September: Mon-Fri 9 am- 5pm. Sat 9 am-1 pm
Winter: Mon-Fri 9 am-4 pm. Closed on weekends
+36 87 580 480
balatonfured@tourinform.hu