Get the guide in your language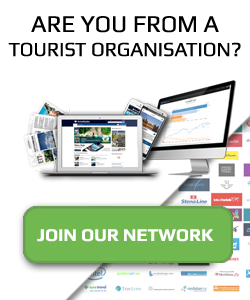 Reims is one of France's most vibrant and cosmopolitan cities. It offers visitors an amazing choice of fine restaurants, brasseries and shops, lively nightlife, concerts, festivals and cultural events, and of course, world-famous Champagne houses to visit and sample the local nectar. With tree-lined avenues, elegant squares and a magnificent gothic style cathedral that played host to the coronation of several kings of France, Reims is a city for all occasions.
Facts
Population
Approximately 197,000
Currency
Euro (EUR) €1 = 100 cents
Opening hours
Shop opening hours are generally from 9am-7pm. Small shops might stay closed for an hour over lunch. Shops are closed Sundays or open at their own discretion.
Newspapers
Le Figaro Aujourd'hui en France
Le Journal du Dimanche
Les Echos
Emergency numbers
Police: 17
Ambulance: 15/112
Fire Brigade: 18
Tourist information
Tourist Information Centre (Cathedral)
2 rue Guillaume de Machault, Reims
Open: Mon-Sat 9am-6pm. Sundays and holidays 10am-4pm (winter). Mon-Sat 9am-7pm. Sundays and holidays 10am-6pm (summer).

Tourist Information Centre (Railway station)
Parvis de la Gare, Reims
Open: Mon-Thu and Saturday 8.30am-6pm. Fri 8.30am-7pm. Sundays and holidays 11am-5pm.