Suomen Ilmakuva Oy/Visit Helsinki Material Bank
Helsinki
The guide was updated:
Helsinki, the modern and cosmopolitan capital of Finland situated on the Baltic Sea, is a city with over half a million residents. Helsinki offers lots to see, do and experience year round. Discover the maritime appeal, unique design and architecture attractions, exciting food culture, great shopping opportunities and over 3,000 lively events held each year. Feel the cultural influences from both the East and West, meet the friendly locals and enjoy the slow rhythm of urban Helsinki. Explore and be inspired:
www.visithelsinki.fi
.
Facts
Population:
612,664
Currency:
Euro, €1 = 100 cents
Emergency numbers:
112
Newspapers:
Helsingin Sanomat, Hufvudstadsbladet (Hbl), Ilta-Sanomat, Iltalehti
International edition of Finland's leading daily newspaper: www.hs.fi/english
Website:
www.visithelsinki.fi www.facebook.com/visithelsinki www.twitter.com/visithelsinki www.instagram.com/visithelsinki
Opening hours:
Department stores and shopping centres are open weekdays 9am-9pm, Saturdays 9am-6pm and Sundays 12noon-6pm (9pm). Smaller shops are usually open weekdays 10am-6pm and Saturdays 10am-3pm (4pm).
Tourist information:
Helsinki City Tourist Information
Address: Pohjoisesplanadi 19
Tel: +358 9 3101 3300
tourist.info@hel.fi
www.visithelsinki.fi
Opening hours: 15 May-14 Sept: Mon-Fri 9am-8pm, Sat-Sun 9am-6pm. 15 Sept-14 May: Mon-Fri 9am-6pm, Sat-Sun 10am-4pm.
Read more
Bereich In Helsinki
Do & See
Helsinki is a great city to wander around in, and many attractions are located within walking distance from the town centre. But, if you need to rest your legs or maybe don't have much time, the tram is an excellent option! It will take you around the city in an effective way and you will be able to see many interesting things along your journey.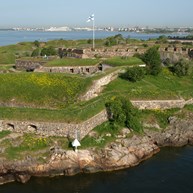 Suomenlinna Maritime Fortress
Suomenlinna is one of seven UNESCO World Heritage Sites in Finland. The ferry ride itself is a fun experience, allowing you to see and photograph Helsinki from the sea. Suomenlinna attracts visitors of all ages with its bastion walls, canons, tunnels, museums, restaurants and more!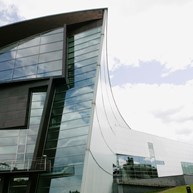 Museum of Contemporary Art Kiasma
Kiasma breaks the barriers of traditional art museums with exhibitions that provoke and invite debate. The building itself is a work of art.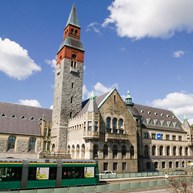 National Museum of Finland
Housed in a magnificent Jugend building, the museum presents the largest permanent exhibition of archaeology in the country and introduces visitors to Finnish life before industrialisation.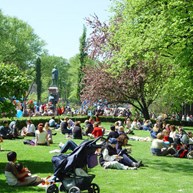 Esplanade Park
Situated in the heart of Helsinki, the Esplanade serves as a promenade for tourists and a place to relax for city residents. The park and the Espa Stage host many popular events, including the Marimekko Fashion Show and raising of the midsummer pole accompanied by folk dancing in June and the Jazz-Espa concert series on weekdays throughout July.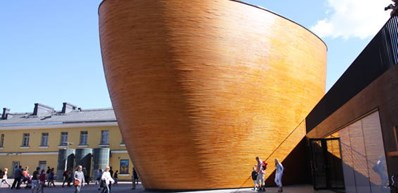 Kamppi Chapel of Silence
Kamppi Chapel of Silence is located in a corner of the Narinkkatori square in Helsinki, at the entrance of the Kamppi shopping center. The Chapel is intended to be a place where people can have a moment of silence and meet each other. It offers an opportunity to calm down in the middle of perhaps the busiest area in Finland. The entrance to the chapel works as an exhibition area as well where it is possible to the meet the priest and the social worker.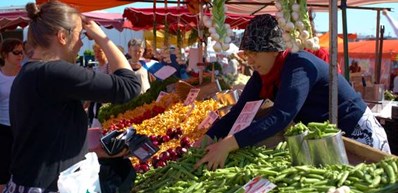 Market Square
The Market Square is Helsinki's most international and famous market. The booths here sell traditional market foods and treats, as well as handicrafts and souvenirs. There is also a heated café tent where you can comfortably sip steaming hot coffee even on the coldest days in winter.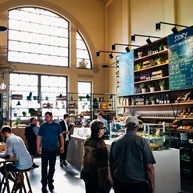 Old Market Hall
The Old Market Hall alongside the Market Square has been a meeting place for Helsinki's food aficionados and a popular tourist attraction since it first opened in 1889. In addition to traditional treats, you can also find Japanese sushi and delicacies from Lapland.