Provided by:
Dreamer4787/Shutterstock.com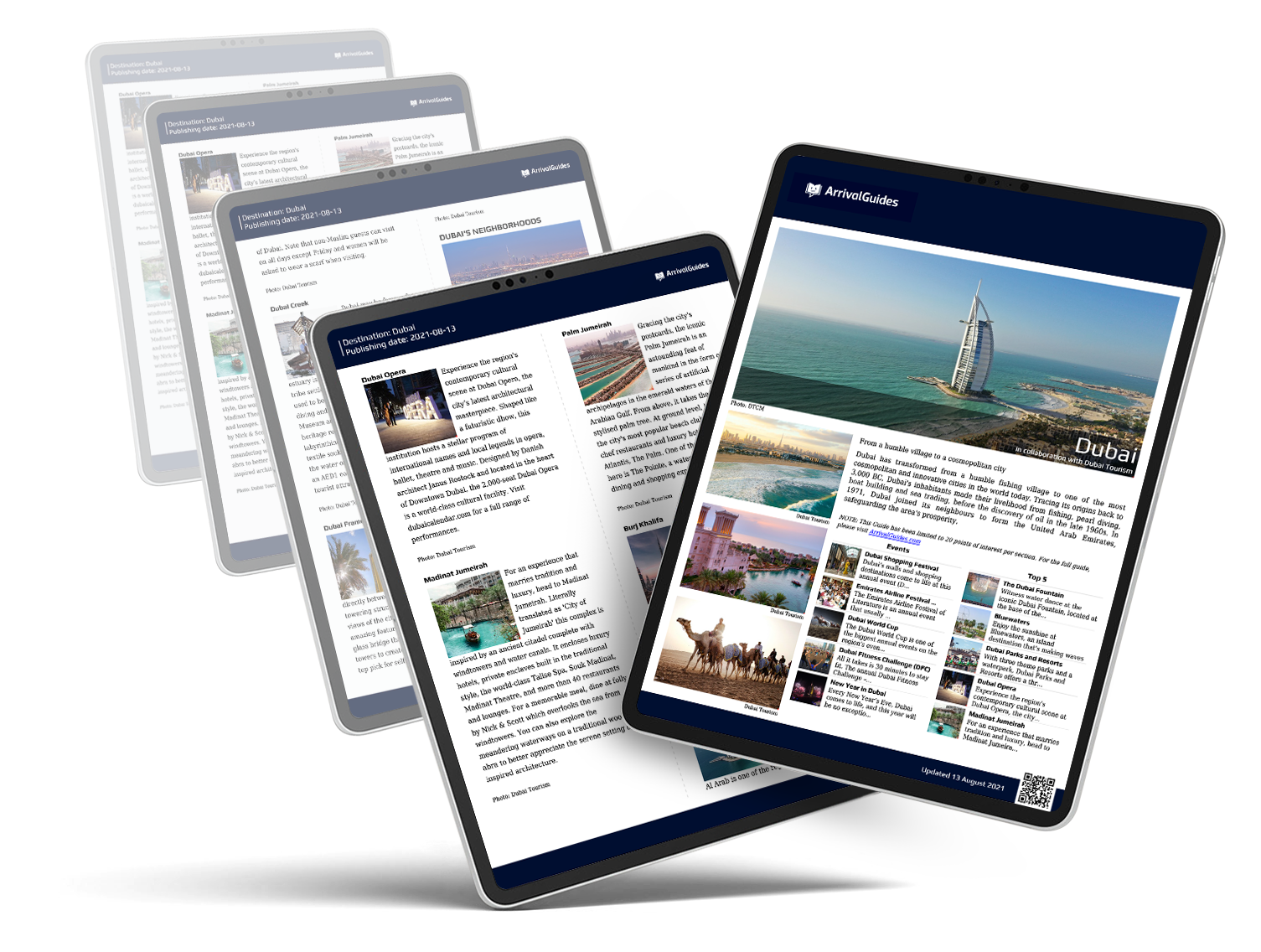 A comprehensive, up-to-date travel guide for your selected destination showing you the best do and see activities, restaurants, cafés, nightlife, shopping and much more.
*this will be downloaded as a PDF.
Purchase
If you're planning on travelling to this destination, let us tempt you with hundreds of bookable activities, shows, attractions, tours & restaurants. Tempt me →
De stad
Gids is bijgewerkt:
Er zijn maar weinig plaatsen ter wereld die er beter dan Dubrovnik in slagen om het jonge en moderne op een geslaagde manier te combineren met het middelleeuwse en barokke. De stad ontwikkelt zich natuurlijk rond de Oude stad die binnen de stadsmuren ligt. De Oude stad biedt een mengeling van winkels, cafés en bars, een fantastische sfeer, en een paar prachtige uitzichten wanneer u in de Stradun wandelt. De pleinen in de Oude stad zijn omgeven door bars of restaurants met een terras, waar zowel de inwoners van de stad als de toeristen zich met een drankje kunnen ontspannen in de zon. Buiten de de stadsmuren heeft het moderne Dubrovnik geen speciale bezienswaardigheden, maar het biedt u nog steeds alles wat u van een land aan de Middellandse zee verwacht. In de meeste tuinen staan er vijgen-, citroenen-, sinaasappel- en perzikenbomen.In de architectuur van de stad is maar weinig meer te zien van het "Beleg van Dubrovnik" in 1992 toen er meer dan tweeduizend bommen op de stad werden gegooid. Het enige dat er nog aan herinnert zijn alle nieuwe daken in de stad. Dubrovnik is het hele jaar door een bezoek waard, maar het spreekt vanzelf dat de stad op haar best is tijdens de lente en de zomer.