Help us improve our new site!
Gotlands Museum
Guiden uppdaterades:
Museet mitt i Visby bjuder på upplevelser i världsklass med Gotlands unika bildstenar och vikingatida skattkammare. Årets stora utställning heter 1361-Striden om Gotland. Fornsalen är lättillgänglig och familjevänlig med museibutik och fräscht café med mysig uteservering. På Fornsalen kan du hyra en nyckel och upptäcka Visbys ruiner och torn på egen hand eller gå med på en stadsvandring med kunniga guider.
Användbar information
Adress: Strandgatan 14, Visby
Öppettider: Vinter: tisdag-söndag kl 11.00-16.00, onsdag 12.00-20.00 Sommar: 1/5-30/9 alla dagar 10-18
Hemsida: www.gotlandsmuseum.se
Telefon: +46 498 29 27 00
Ladda ner guide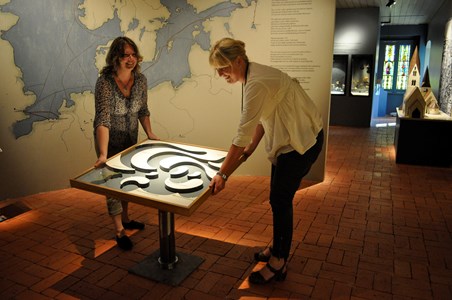 Try our
NEW

site!
Our
NEW

website is now available, give it a try! Let's Go There!
Our
NEW

website is now available, give it a try!
Book

On the new ArrivalGuides you can book your next flight or hotel for the best price.

Plan

Collaborate with your friends or invite an agent to plan the best trip ever! All in one place.

Explore

578 and counting updated guides from the most popular destination all over the world.