London
The guide was updated:
London is the cultural, political and economic heart of Britain, famous for world-class museums, galleries, royal palaces, shopping destinations, West End theatre shows and award-winning restaurants.
Visiting London? Start planning your trip right here, from booking your accommodation to creating your perfect itinerary. Whether you want to stay in a 5-star luxury hotel and sip Champagne on the London Eye, or find a cheap hostel and stroll in one of London's beautiful Royal Parks, you'll find something to suit your budget and interests.
Facts
Population:
8.3 million
Currency:
British pounds, £1 = 100 pence
Emergency numbers:
999
Newspapers:
The Times
The Telegraph
The Guardian
Daily Mail
The Independent
London Evening Standard
Website:
www.visitlondon.com
Opening hours:
Typical opening hours are Monday-Saturday 9.00-17.30. Many department stores stay open till 18.00, some till 19.00 or 20.00 on Wednesdays or Thursdays. Larger shops are often open 10.00-18.00 on Sundays.
Tourist information:
City Information Centre
St. Paul's Churchyard,
London,
EC4M 8BX
+44 20 7332 1456
www.visitlondon.com
Read more
Section in London
What To See and Do
London is full of things to see and do; from famous attractions such as the London Eye, the Houses of Parliament and Big Ben, the Tower of London and the Tate Modern; to great shopping opportunities; to wide open urban green spaces and much, much more. Read on for inspiration and handy tips on the unmissable places to visit while you're in London. Many attractions on this list are to free to enter; another great reason to fall in love with London.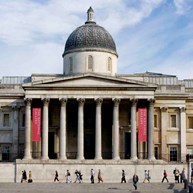 The National Gallery
You can find hundreds of the most famous, beautiful and challenging paintings in the world at the National Gallery. Discover inspiring art by Leonardo da Vinci, Michelangelo, Titian, Rembrandt, Vermeer, Turner, Monet and Van Gogh.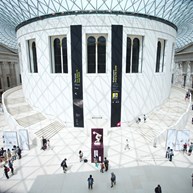 The British Museum
One of the biggest and finest museums in the world, the British Museum is home to some of the most treasured historical artefacts in existence. The extensive exhibition include the Rosetta Stone, Assyrian treasures, the Egyptian mummies and the museum's spectacular, light-filled Great Court. A new restaurant has recently been opened in the Great Court; an ideal spot for afternoon tea under the magnificent roof. There are also free tours and guides to take advantage of at the museum.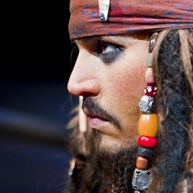 Madame Tussauds London
With more than 300 wax figures, the Marvel Super Heroes 4D movie experience and Spirit of London Taxi Ride, there's plenty to entertain at Madame Tussauds London. The uncannily lifelike wax figures of famous (and infamous) individuals from throughout history are, of course, the highlight, with everyone from Johnny Depp and One Direction to The Queen and Muhammad Ali making an appearance.
The London Story - The River
Take a trip down the river with Pier Controller Alan from Westminster to Greenwich Pier, looking out for London's most iconic sights along the way. Watch Alex's London Story as he proudly tells of his family heritage working on London's waterways. Discover more London stories www.visitlondon.com/story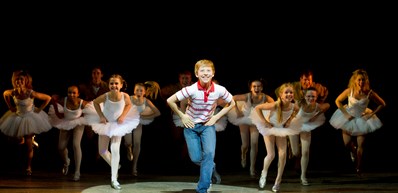 West End Theatre
London's West End is renowned the world over for its high quality, creative and diverse shows. Whether it's thought-provoking Shakespearean theatre you're into, or light-hearted musicals such as Billy Elliot and The Lion King, you'll find a show to suit your tastes in the West End – the home of theatre in London. To kick start your search, why not check out the VisitLondon Top 10 guide to musicals in London at www.visitlondon.com/things-to-do/whats-on/theatre/top-ten-musicals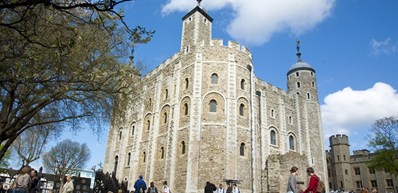 HM Tower of London
The Tower of London is one of the most famous fortified buildings in the world. It's also a mysterious place full of dark secrets, strange stories and historic relics. Here you can admire the priceless Crown Jewels, explore the Medieval Palace, visit the infamous Bloody Tower, and go on a tour with a Yeoman Warder to learn about the many executions that took place here.
The London Story - Sculpture in the City
Do you know your Gherkin from your Cheesegrater? Find out what they are and where to find them in Stella's London Story as she introduces us to Sculpture in the City; the contemporary sculpture park created around the newest towers in the oldest part of London.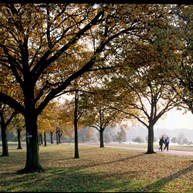 Hyde Park
Spread over 350 acres, Hyde Park is a green haven in the centre of London. The park is home to 4,000 trees, a large lake, a meadow and ornamental flower gardens, not to mention a bustling programme of activities and events including horse riding, skating, cycling, swimming and boating. Highlights to look out for include the Serpentine Bridge, Joy of Life fountain, Achilles statue, Diana Memorial Fountain and Speaker's Corner.