Provided by:
Rotterdam Branding Toolkit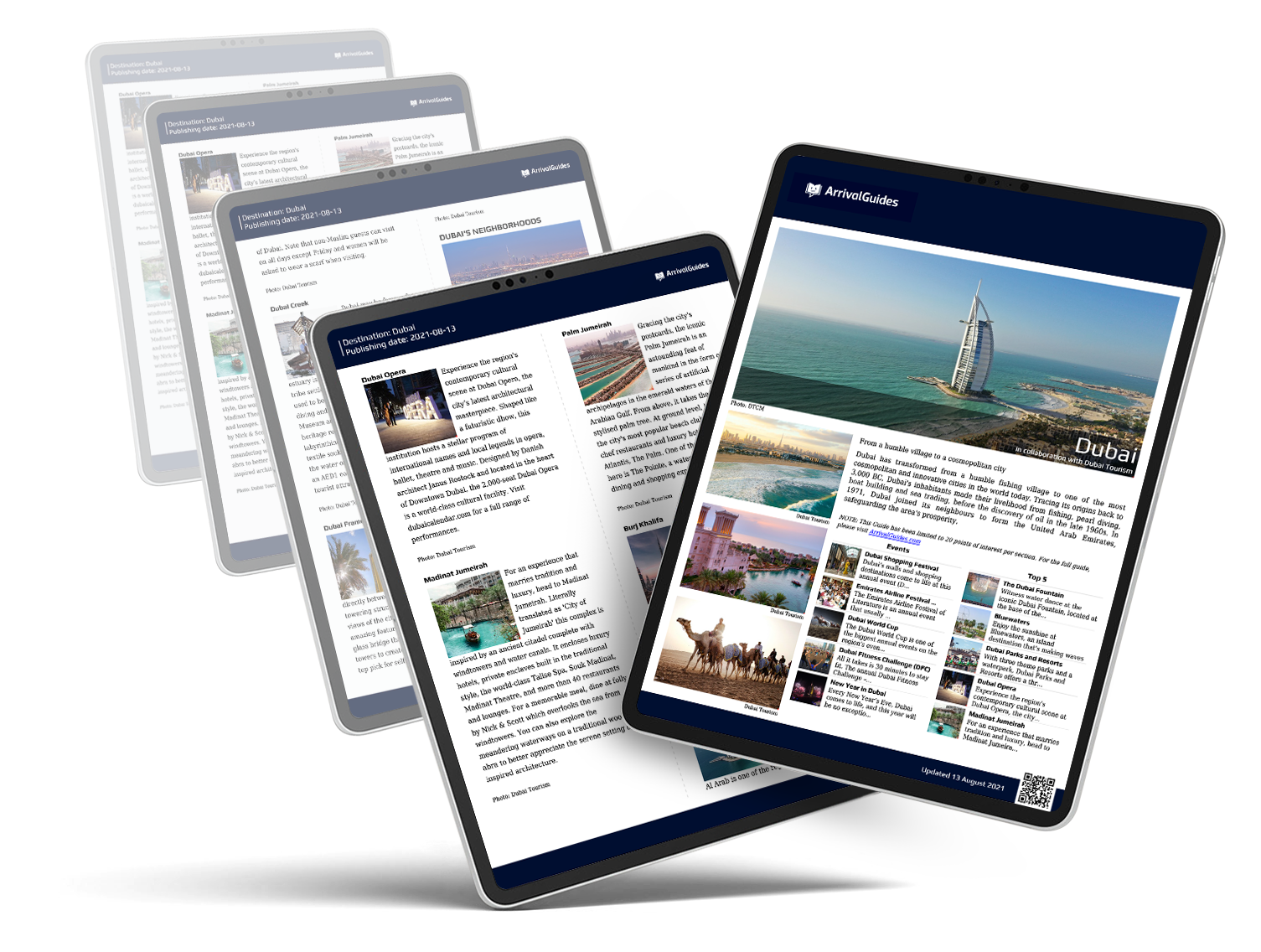 A comprehensive, up-to-date travel guide for your selected destination showing you the best do and see activities, restaurants, cafés, nightlife, shopping and much more.
*this will be downloaded as a PDF.
Purchase
If you're planning on travelling to this destination, let us tempt you with hundreds of bookable activities, shows, attractions, tours & restaurants. Tempt me →
Rotterdam
Gids is bijgewerkt:
De tijd is rijp om Nederlands tweede grootste stad eens te ontdekken. Rotterdam is natuurlijk wereldbekend door de grote havennijverheid, maar het is veel meer dan dat! Het is een bruisende metropool en een culturele en economische hotspot die heel wat te bieden heeft. Geniet van leuke evenementen, een breed shoppingaanbod, een wild nachtleven en vele moderne architecturale hoogstandjes.
Feiten
Aantal inwoners:
600,000
Valuta:
1 Euro = 100 cent
Alarmnummers:
112
Kranten:
Rotterdams Dagblad
Algemeen Dagblad
Website:
www.rotterdam.nl www.rotterdam.info http://us.holland.com
Openingstijden:
Over het algemeen zijn winkels open maandag 12-18u, di.-vrij. 9-18u, zat. 9-17u, zondag gesloten, behalve op Open Zondagen, een keer per maand en dan zijn winkels open van 12 tot 17u. Een dag per week zijn er ook soms latere openingsuren, normaal gezien tot 21u.
Toeristeninformatie:
VVV Rotterdam Store
Adres: Coolsingel 5
Tlf.: +31 (0)900 403 4065
Öffnungszeiten: Mo-Di 09.00 - 18.00, Fr 09.00 - 21.00, Sa 09.00 - 17.30, So 10.00 - 17.00
www.rotterdam.info
Lees meer