Provided by:
Pikoso.kz/Shutterstock.com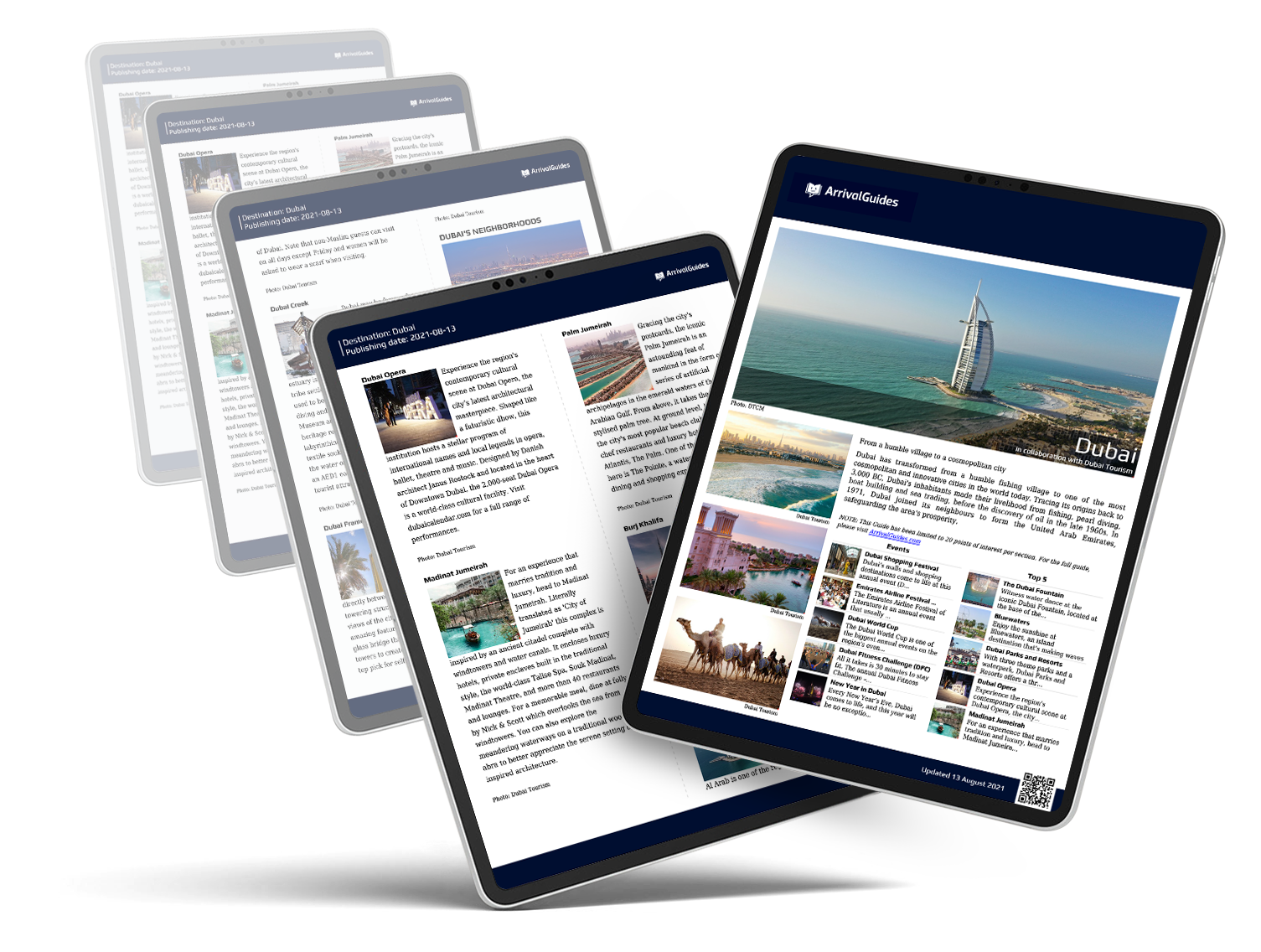 A comprehensive, up-to-date travel guide for your selected destination showing you the best do and see activities, restaurants, cafés, nightlife, shopping and much more.
*this will be downloaded as a PDF.
Price €3,95
Purchase
Shopping
Guiden ble oppdatert:
Cumhuriyet Cad. heter shoppinggaten i Bodrum. Her er bodene fylt med klær, suvenirer og falske klokker. De fleste merkevarene er kopier, om enn av høy kvalitet. Bodrum er et bra sted for den som vil handle tepper, skinn eller gull. Mehmet Cengel er en anerkjent teppeselger som selger både i hele partier og enkeltsalg. Mehmet har et stort utvalg og høy kvalitet.(ligger ved Gurup Oteli ved havnen)Diamonds er navnet på to spennende butikker som selger både kopier og ekte smykker fra tidligere tider. De har gamle modeller av armbåndsur, og ulike antikviteter. Har man ikke råd til å kjøpe noe er det uansett en fryd å kikke på herlighetene. (Cumhuriyet Cad. 43 og Kale Cad 35)På fredagsmarkedet (ved busstasjonen) finner man alt fra levende sauer til olivenolje, søtsaker, honning og adacay. På tirsdager er det et klesmarked på samme sted. Besøkende kan også finne en del håndverk som kobberarbeid, nydelige fliser og keramikk. Langs den tyrkiske kysten finnes flere berømte teppedistrikt. I Milas lages teglrøde bønnematter med blere brede border. Tips: når man handler tepper er pruting en nødvendighet.