Provided by:
Pikoso.kz/Shutterstock.com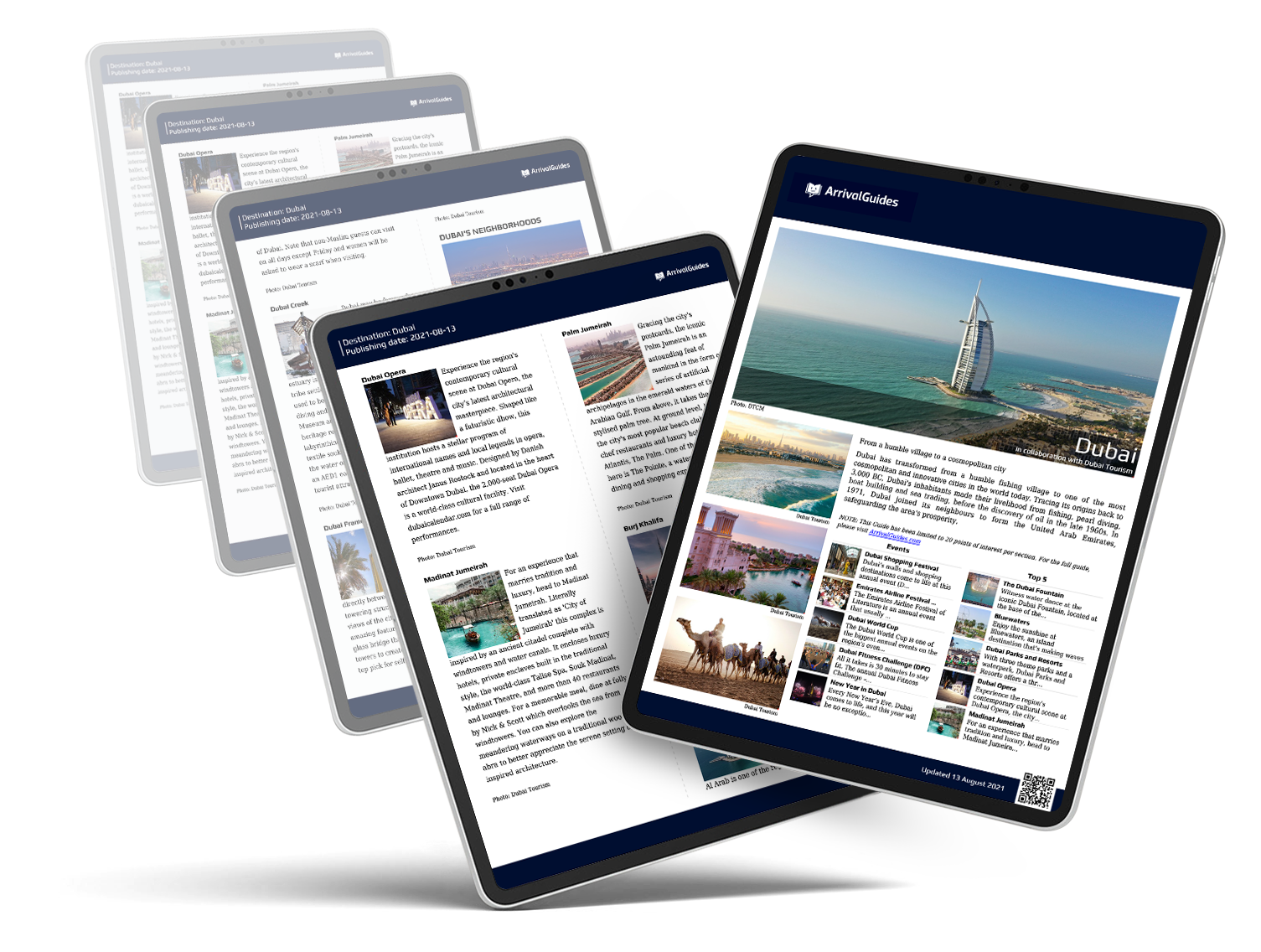 A comprehensive, up-to-date travel guide for your selected destination showing you the best do and see activities, restaurants, cafés, nightlife, shopping and much more.
*this will be downloaded as a PDF.
Price €3,95
Purchase
Kaféer
Guiden ble oppdatert:
Tyrkerne elsker å gå på kafe, gjerne med uteservering i en bakhage, hvor de drikker et glass søt te som er laget av eple eller urter. Til teen spiser man et lite stykke bakalava.