Provided by:
RossHelen/Shutterstock.com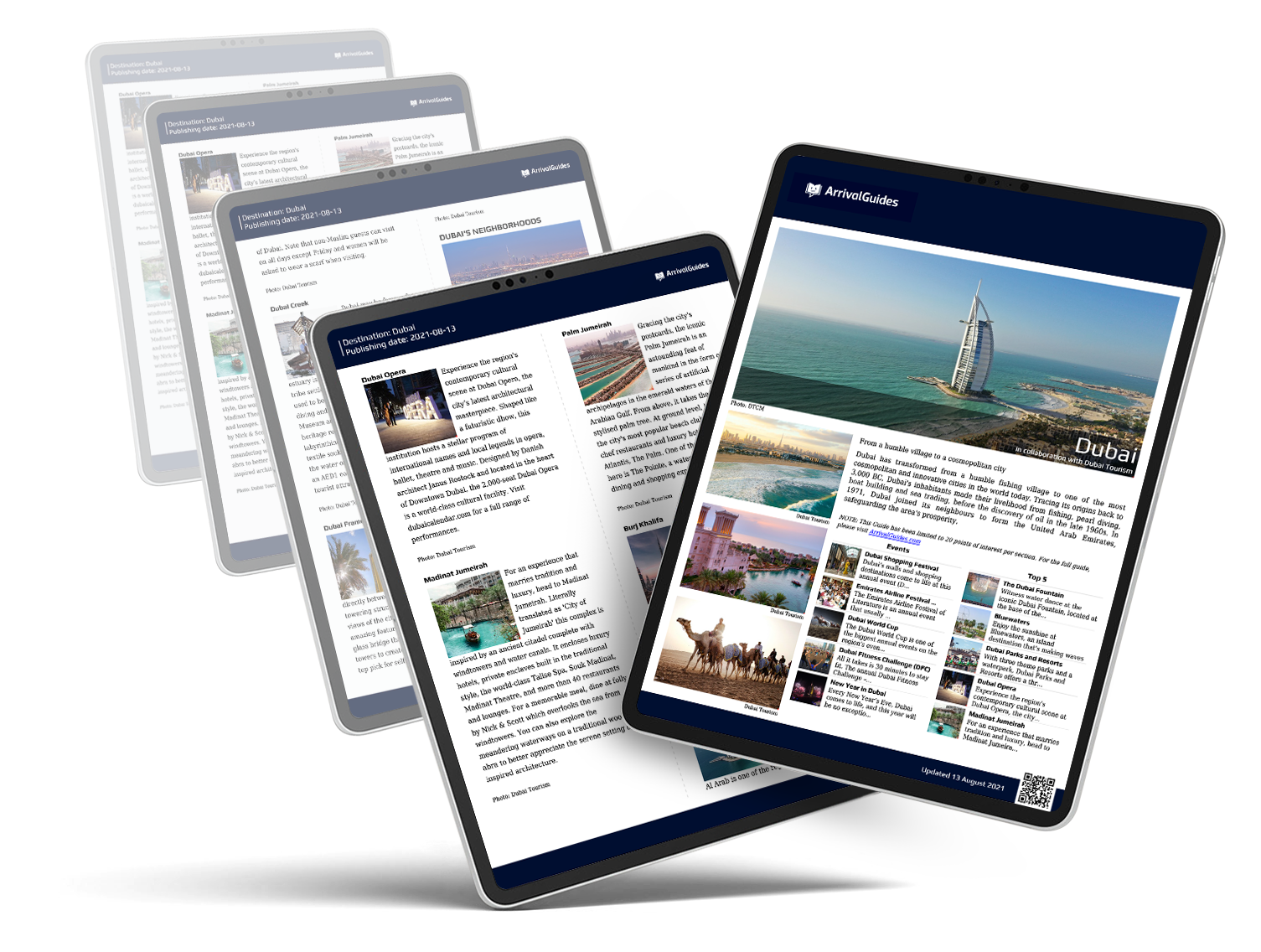 A comprehensive, up-to-date travel guide for your selected destination showing you the best do and see activities, restaurants, cafés, nightlife, shopping and much more.
*this will be downloaded as a PDF.
Purchase
If you're planning on travelling to this destination, let us tempt you with hundreds of bookable activities, shows, attractions, tours & restaurants. Tempt me →
Byen
Guiden ble oppdatert:
Lisboas hjerte ligger ved elven, selv om byen har vokst i alle retninger. Om du setter deg på en uterestaurant ved Rossiotorget, har du Baixa, byens flate sentrum fra 1700-tallet, mellom deg og elvekaien. Hvis du ser opp i den ene retninger, ser du borgen São Jorge øverst på høyde, og på en høyde i den andre retningen ligger ruinene av Carmokirken. Hvis du går eller tar trikk mot en av disse høydene, kommer du til å oppdage de ulike bydelene i det gamle Lisboa, de fleste av dem med fantastisk utsikt over resten av byen og elven.

Om du drar rett nordover fra Rossio, havner du snart på en stilig aveny fra 188-tallet i den delen av byen som fortsatt kalles "Avenidas novas". Enda lenger nord blir bebyggelsen ny på ordentlig, med byens to store fotballstadioner Lyz og Alvalde, og til slutt flyplassen – som ligger tjue minutter med bil fra Rossio. Det meste av det beste av severdigheter, kroer og natteliv ligger langs elven. Å shoppe kan man også gjøre rundt Avenidas Novas, men ellers gjelder regelen at man får mest for pengene hvis man beholder kontakten med elven.