Provided by:
Evgeni Fabisuk/Shutterstock.com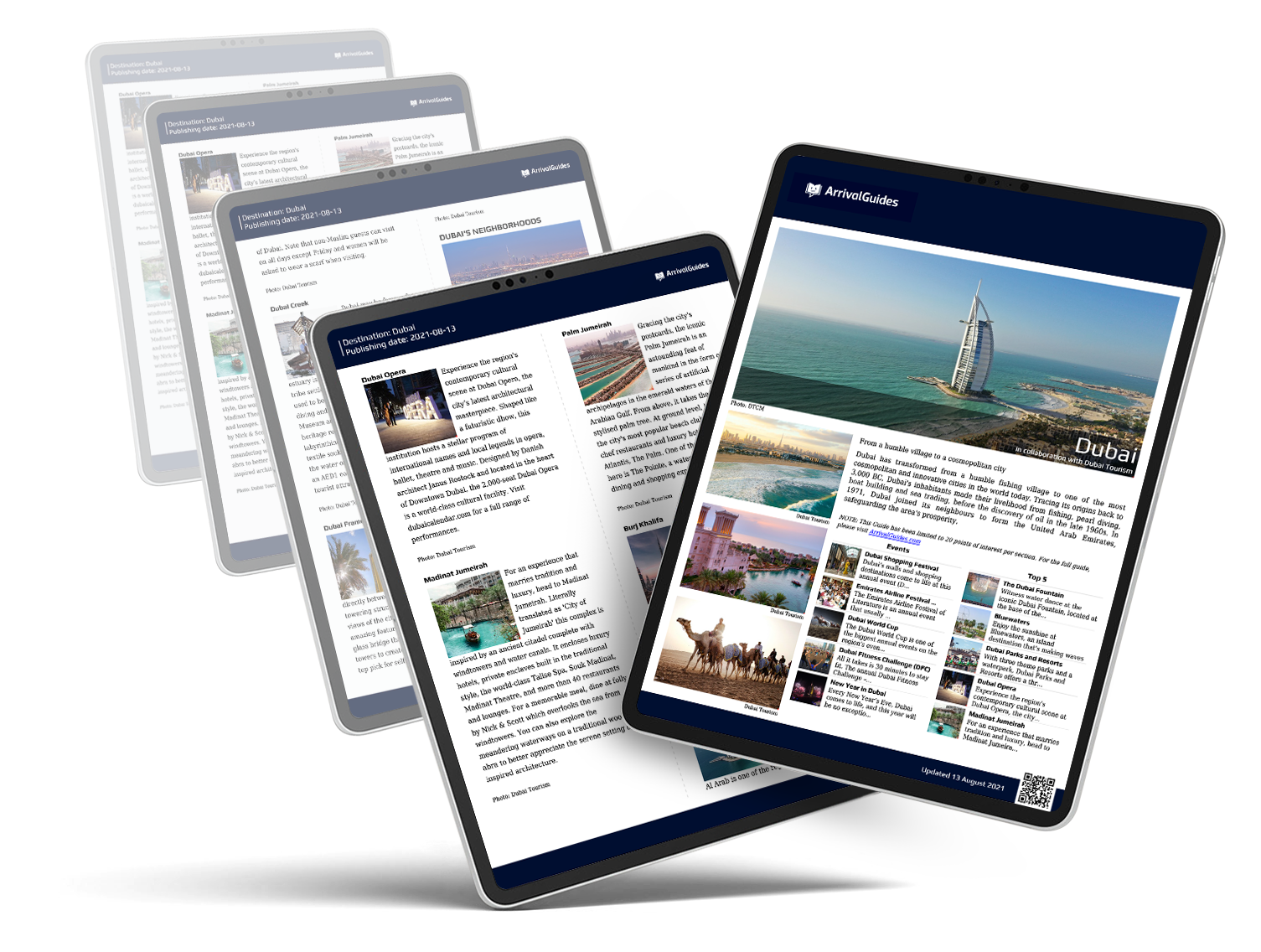 Our travel guides are free to read and explore online. If you want to get your own copy, the full travel guide for this destination is available to you offline* to bring along anywhere or print for your trip.​
*this will be downloaded as a PDF.
Purchase
Shopping
Guiden ble oppdatert:
Faros fremste shoppingområdet ligger i direkte tilknytning til Jardim Manuel Bivar: Ta Rua Dr Francisco Gomes ved det øverste hjørnet, og du havner i Faro sentrums bilfrie shoppingsone, med sko og annet accessoar-, sports-, innrednings- og tøyforretninger på et område som strekker seg tre-fire kvartaler i alle retninger. Hjertet av dette strøket er Rua de Santo António, der konditoriet Gardy ligger, og på Rua Dr Francisco Gomes, der man finner den trivelige Café Aliança.Fotgjengerområdet ender i nord, ved torget Praça Ferreira de Almeida. Her ligger Faros beste vinbutikk, Garrafeira Rui. I det duftende sortimentet inngår også lokale pølser, oster, søtsaker med mer. Hvis man går Rua do Lethes herfra, og tar til høyre forbi teatret med samme navn på Rua Dr Justino Cúmano, havner man omsider ved Faros store ferskvaretorg, Mercado Municipal. Det er åpent ganske sent, og er et utmerket sted for å gjøre seg kjent med lokale råvarer. Om sommeren er det også åpent på søndager.Like utenfor Faro sentrum, på vei EN125 i retning flyplassen, ligger Forum Algarve. Dette er byens shoppingsenter, et riktig smakfullt og trivelig til shoppingsenter å være, med en langstrakt indre gård som er åpen mot himmelen.