Provided by:
Boris Stroujko/Shutterstock.com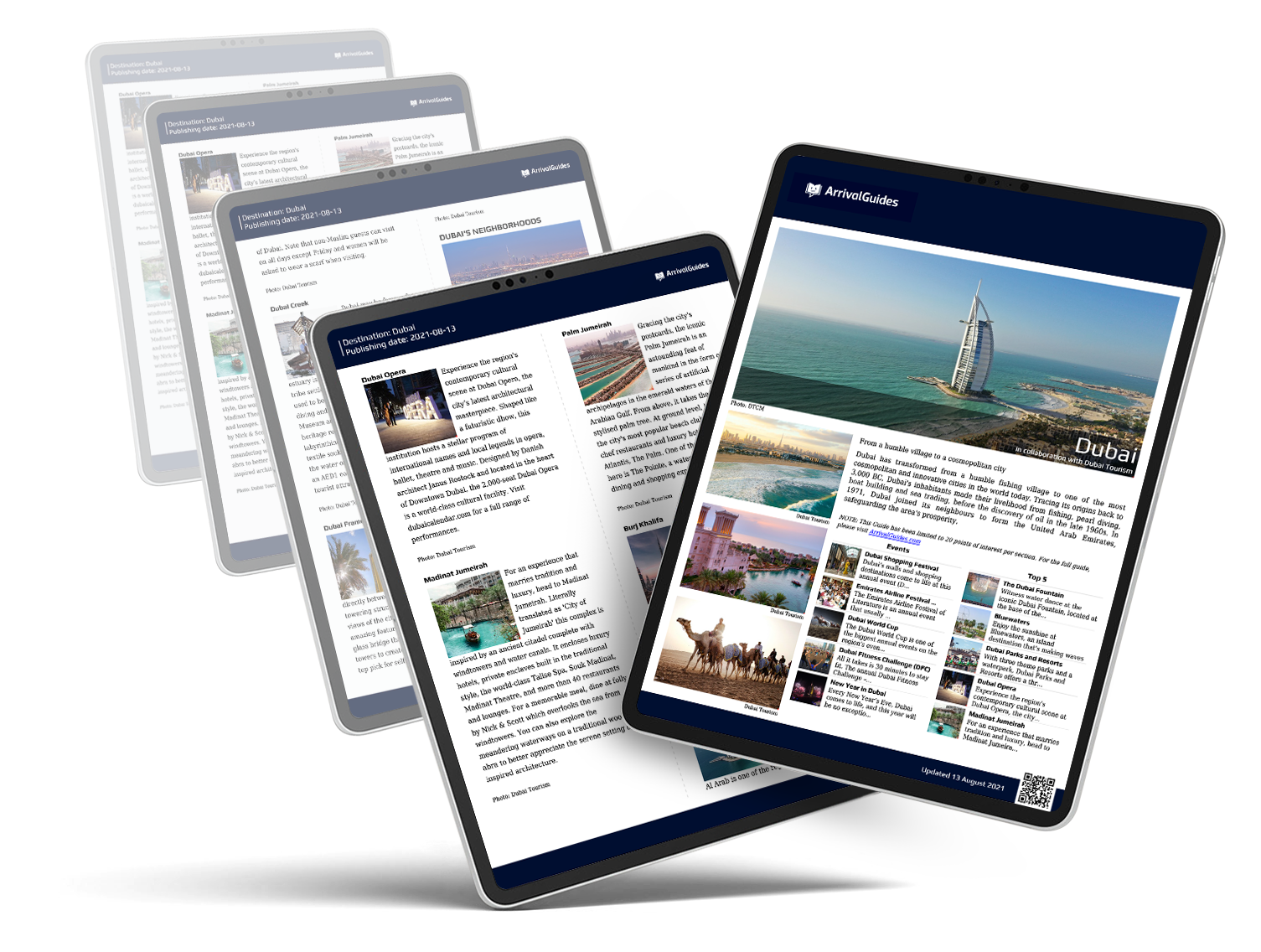 A comprehensive, up-to-date travel guide for your selected destination showing you the best do and see activities, restaurants, cafés, nightlife, shopping and much more.
*this will be downloaded as a PDF.
Price €3,95
Purchase
Spise
Guiden ble oppdatert:
Det tyrkiske kjøkken er en herlig miks av enkel nomademat, luksuriøse Byzantine og ferske råvarer. Det tyrkiske kjøkken er ansett for å være blandt de beste i verden. En tyrkisk spesialitet er raki små forretter, meze. Kebab er alltid kjøtt som er kuttet opp i småbiter eller kvernet. En annen matrett er køfte -kjøttboller, akkurat som kebab blir den servert i spesielle restauranter. Den mest populære suppen er iskembe. Det er laget av kumager og servert med eddik. Skalldyr er også populært hos innbyggerne langs den tyrkiske riviera.