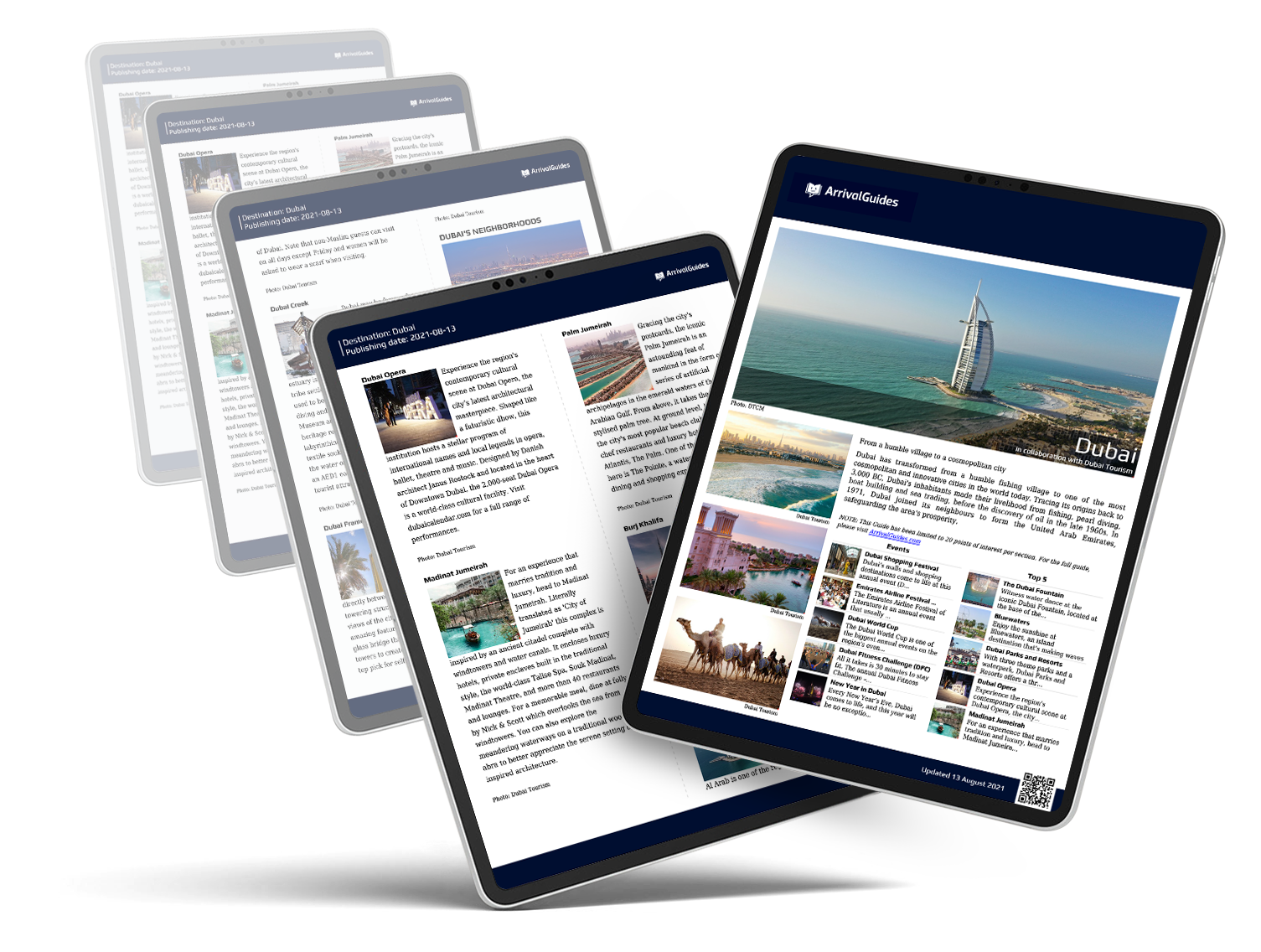 A comprehensive, up-to-date travel guide for your selected destination showing you the best do and see activities, restaurants, cafés, nightlife, shopping and much more.
*this will be downloaded as a PDF.
Purchase
If you're planning on travelling to this destination, let us tempt you with hundreds of bookable activities, shows, attractions, tours & restaurants. Tempt me →
Unterkunft
Der Reiseführer wurde aktualisiert:
In Garmisch-Partenkirchen kannst du Urlaub machen, so wie du es willst: In einer unserer typisch bayerischen Pensionen, in unseren Gasthöfen und Ferienwohnungen oder natürlich in unseren Hotels. Ob rustikales Landhotel oder edles 5-Sterne-Haus – hier findest du genau das Richtige! Dabei haben alle Unterkünfte etwas gemeinsam: Eine echte Wohlfühlatmosphäre und Gastgeber, die legendär freundlich sind und sich herzlich um dich kümmern.
Mehr Infos unter:
www.gapa.de/page/node/157/story/800