Help us improve our new site!
Västerås Slott
Guiden uppdaterades:
Västerås Slott ligger i centrala Västerås, med utsikt över Vasaparken, Svartån och på avstånd även Mälaren. Denna vackra byggnad från 1200-talet är full av historia. Från den 14 juni 1573 till den 16 oktober 1574 var Erik XIV fängslad på Västerås slott. Här satt han i "det mörka fängelset", och blev för alltid skild från gemålen Karin Månsdotter och barnen. Den avsatte kungen flyttades till Örbyhus kort innan han dog, av förgiftad ärtsoppa säger historien, men återfördes sedan till Västerås för att begravas i Domkyrkan. Idag rymmer slottet landshövdingens residens.
Användbar information
Adress: Slottsgatan
Telefon: +46 21 39 01 00
Ladda ner guide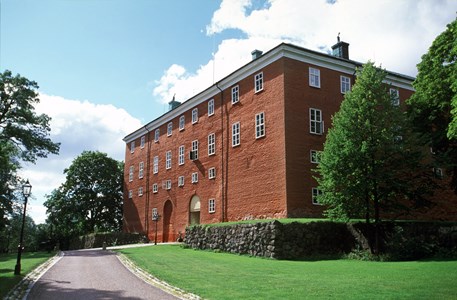 Try our
NEW

site!
Our
NEW

website is now available, give it a try! Let's Go There!
Our
NEW

website is now available, give it a try!
Book

On the new ArrivalGuides you can book your next flight or hotel for the best price.

Plan

Collaborate with your friends or invite an agent to plan the best trip ever! All in one place.

Explore

578 and counting updated guides from the most popular destination all over the world.